Raktabeej
Photo courtesy: Windows Production
'Raktabeej': 'Gouri Elo' song from Nandita Roy-Shiboprosad Mukherjee's film launched
Kolkata/IBNS: 'Gouri Elo', the song from director-duo Nandita Roy and Shiboprosad Mukherjee's upcoming Bengali film 'Raktabeej' starring Victor Banerjee, Abir Chatterjee and Mimi Chakraborty in the lead, was recently launched here.
The song was launched at the Metropolitan Durga Bari.
Team Dohar performed the song with Tirtha Bhattacharya. Anashua Majumdar, Satyam Bhattacharya, Devlina Kumar, Rajiv Bose, Partha Sarathi Deb were also present among the cast along with the director-duo.
Inspired by the Burdwan blast in 2014, which shook up Bengal and also the nation, the film is about the homecoming of a man, who holds an important portfolio, and how an accidental blast in a firecracker unit unveils a bigger threat to his life.
On October 2, 2014, which coincided with Mahashtami that year, an explosion took place in a two-storeyed building in the Khagragarh locality of Burdwan. Locals informed the police, who sprang into immediate action.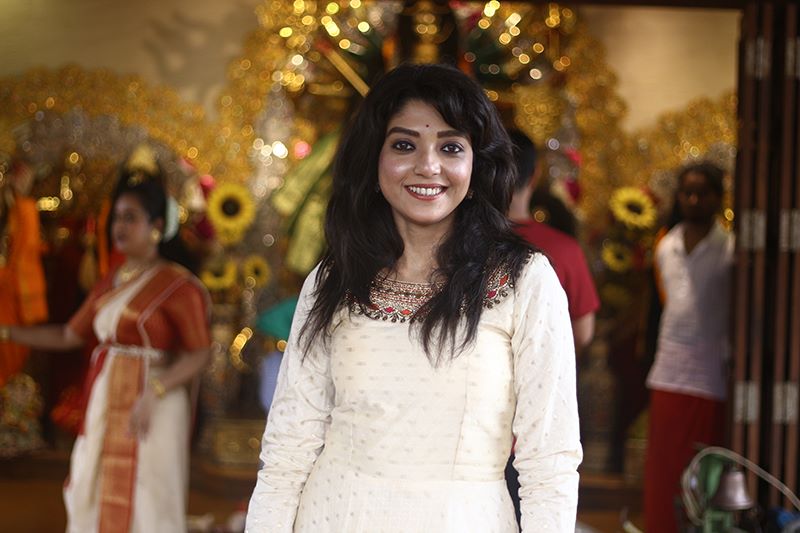 When the police arrived, two women inside the building stopped them from entering, threatening to blow up the building and destroy several documents and evidence. They were arrested and the police recovered more than 50 improvised explosive devices in that house.
'Raktabeej', which is produced by Windows Production, is slated to release in Bengali, Odia, Assamese and Hindi languages on October 19 on the occasion of Durga Puja.
(Photo courtesy: Windows Production)