Ranjit Mallick
Ranjit Mallick | Image: Avishek Mitra/IBNS
'I have no interest in unrealistic films,' says Ranjit Mallick playing an investigating officer in upcoming 'Tarokar Mrityu'
Veteran Bengali film actor Ranjit Mallick, who came out of his retirement with Honeymoon in 2018, has played an investigating officer for the first time in Haranath Chakraborty's upcoming film Tarokar Mrityu (Death of a Star), which is produced by Surinder Films. On a hot mid-September afternoon, IBNS correspondent Souvik Ghosh catches up with Mallick, who made his debut in 1971 with Mrinal Sen's Interview and went on to be a commercial success in Tollywood.
Q. You have portrayed a range of characters over the decades. How was playing an investigating officer?
A. I had quit films for six-seven years in the middle. 2020 marked the 50th year in my film career so I asked Koel (Koel Mallick, actress daughter), how would it be to work on a film to mark the Golden Jubilee? I wanted to play a role which I haven't in my entire career. Then Koel suggested that I work on a murder-mystery film, which I haven't been part of earlier. Following this, I got in touch with Hara (Haranath Chakraborty, filmmaker) to make something like this.
I have played cops on screen many times but the investigating officer, which I have played in this film, is a first for me. I liked the subject and plot. Tarokar Mrityu is a kind of film where I haven't worked on in my entire career.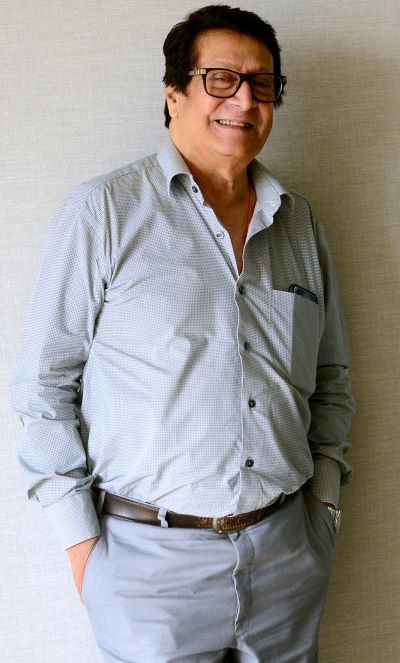 Q. Would you call your role an extension of the cop roles you played earlier?
A. I won't use the word 'extension'. Not all police officers are identical in terms of behaviours despite being in the same profession. The cop which I have played in Tarokar Mrityu is very different.
Q. Both you and Haranath Chakraborty worked on murder-mystery for the first time!
A. I have had a rapport with Haranath Chakraborty for 35-40 years. I am very happy working on this project. Even Hara (Haranath Chakraborty) has worked very sincerely in this film.
Q. You had retired for a period from 2011 to 2018. How are you enjoying your comeback in films?
A. Honestly, I was not keen to work for those 6-7 years. A lot of people had requested me to work on one or two films a year but I didn't. Later, I felt like doing a few considering the content.
Q. What do you look out for in scripts in the comeback phase?
A. My first condition is the script. Prior to the producer and director, I analyse whether the script is worthy or not. Only if I like the script, I would work. I don't want to opt for unrealistic films. I want to play a relatable character. If all these boxes are ticked, I will go for it.
Q. You tend to prefer films over TV and OTT. Do you stick to it even after working on the web?
A. I feel cinema is best among all media. In a daily soap, the crux of the story loses its importance beyond a point due to an excessive number of episodes. Moreover, advertisements on TV completely disconnects me from a film, I find it irritating. Nothing can match the experience of watching a film on the big screens with the entire audience emoting simultaneously. However, home-bound people need TV and OTT for entertainment. But for me, watching a film on big screens is the actual enjoyment.
Q. How was your experience of venturing into OTT?
A. I liked it. The subject of the series (Ghosh Babur Retirement Plan) was realistic and the characters were relatable. So I am happy working on it. People have appreciated the content as well.
Q. One of your realistic characters was Protap Majumdar, a disillusioned Communist, in Satyajit Ray's Shakha Proshakha. That was the only time you worked with Ray and he had praised you for your performance. Do you find such characters in contemporary films amid the present socio-political situation?
A. 90-95 percent of the characters I have played are rebels. But the forms of the characters are not identical. My character in Mrinal Sen's Interview (debut film) was a different kind of a rebel. In Satyajit Ray's film too, my character was a rebel. He (Protap Majumdar) was well off, earning a handsome salary but quit the job as a rebel against dishonesty and corruption.
Coming back to your question, sometimes, I feel, people are aware of falling in a trap, knowing what is wrong and not supporting it but they are helpless for the sake of their families and close ones. Also, there are a few people who opt out of the system and bet everything on luck.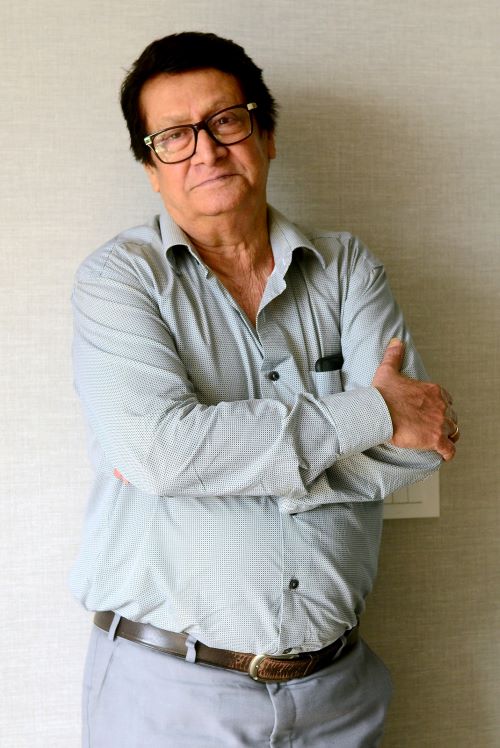 Q. Do you find a change in society since what was shown in Mrinal Sen's Interview?
A. Interview was a kind of satire. Despite fulfilling all criteria, my character fails to crack the interview as he had no suit. It was so shameful in an Independent India.
Q. Do you intend to work with any contemporary filmmaker?
A. I don't have a list as such because my one and only criteria is the script, which has to be realistic and comprise believable roles. I have no interest in unrealistic films by well known directors.
(Images by Avishek Mitra/IBNS)