Niharika
Makers unveil poster of upcoming Bengali film Niharika
Kolkata/IBNS: The poster of filmmaker Indrasis Acharya's upcoming Bengali film Niharika (In The Mist) was released by the makers on Friday.
The film features Shilajit Mazumdar, Anuradha Mukherjee, Anindya Sengupta in the lead.
Synopsis
In The Mist is a saga of a woman who finally empowered herself after passing through a dark and abusive childhood, while searching her gender identity through her voyage to adulthood and how she embraced a house in a no man's land for finally getting a reliable shelter on the earth. It's a story about a different melancholic living far from a paced city life.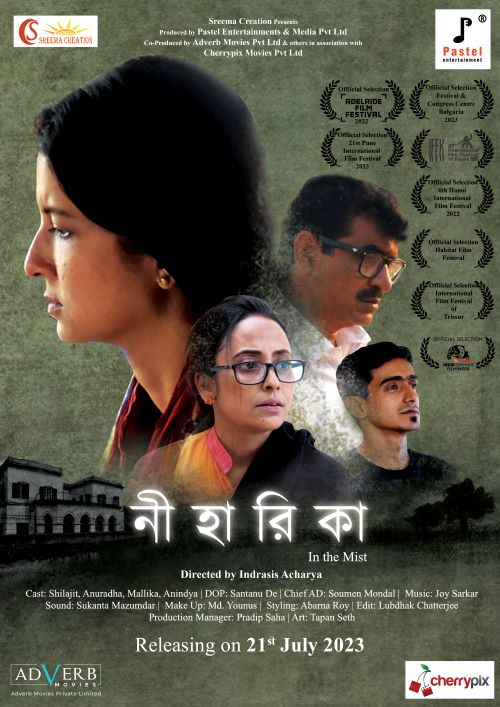 Indrasis Acharya on the film
Director Indrasis Acharya says, "The intention is to make this story of women empowerment under an atmospheric environment, expressing pain of gender identity crisis and not being accepted as per their own choice. It's a story of believing in love without any inhibitions and boundaries of a modern woman with the help of natural beauty around her and the house she lives in.
"We intend to showcase a different character of love that becomes stoic in terms of living a new life with the house and the place that's so completely different from the modern world is the main focal point of the film with very pertinent questions on womanhood and their crisis of identity in present human context."
The film is slated for July 21 release.