Image: Avishek Mitra/IBNS
Abar Bibaho Obhijaan: Commercial films work as stress buster for audience, says actor Priyanka Sarkar
Actor Priyanka Sarkar features in an ensemble cast of Soumik Haldar's upcoming Bengali film Abar Bibaho Obhijaan, a sequel to Bibaho Obhijaan. Ahead of the film's May 25 release, IBNS correspondent Souvik Ghosh catches up with Priyanka...
Q. How was the transition from Bibaho Obhijaan to Abar Bibaho Obhijaan?
A. We all had tried to work on a high pitched comedy film with Bibaho Obhijan. Planning for the second part began after the success of Bibaho Obhijaan. In the meantime, we have gone through the Covid phase prompting the rescheduling. We were eagerly waiting for this part. Characters, whom the audience are familiar with, were already established. The storyline has progressed. So we had fun working on the project. We missed Birsa-da (Birsa Dasgupta, filmmaker) but Soumik-da (Soumik Haldar, filmmaker) was very efficient. We had no trouble working since the script was perfect.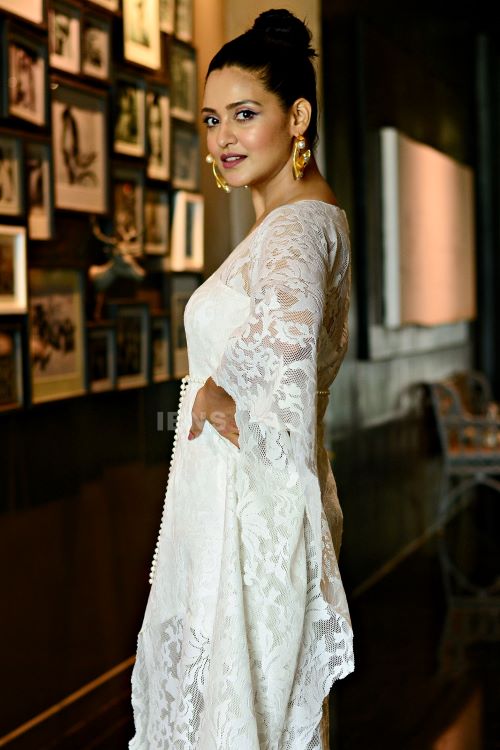 Q. How far do you think Abar Bibaho Obhijaan will revive the trend of commercial films?
A. Definitely it did with the first part. Of course we can call Abar Bibaho Obhijaan a revival of commercial films. Commercial films are also very needed. I feel all sorts of work needs to be done. Why would the audience go to the theatre if there is no big commercial movie? People want to get rid of stress by going to a cinema hall. As an actor too, I like to work on both types of films. Film is a medium to both archive contemporary society as well as provide entertainment.
Q. How was your experience of working on a foreign location which used to remain a key ingredient of commercial films?
A. The choreography for Jeet Gannguli's music and the charm of this film was appropriate. We definitely enjoyed shooting in a foreign country. We don't get that opportunity too often. Though I have shot in a foreign country in the past, it was the first time for Anirban (Anirban Bhattacharya). Moreover, we all had pressure to finish the shooting in a limited time within the constraints of working on a foreign location. We actors tried to utilise the limited free time which we had got for some enjoyment, trying local cuisines and fun.
Q. How are you balancing your career between diverse genres of films?
A. I have always tried it. But yes, it is tough to fathom which film will be successful. I wish I had done more films like Kolkatar Harry which can be watched with a full family. I want to explore myself in all ways. I am keen to work on films which will create an impact on people's lives. But it is difficult to fathom on which film will work. Planning does not always work. I have seen that in my own life. My schedule and line of work were disturbed due to my accident, Covid et al. So everything doesn't work as planned. We have to go with the flow. A balance between letting go and creative hunger is very important for me.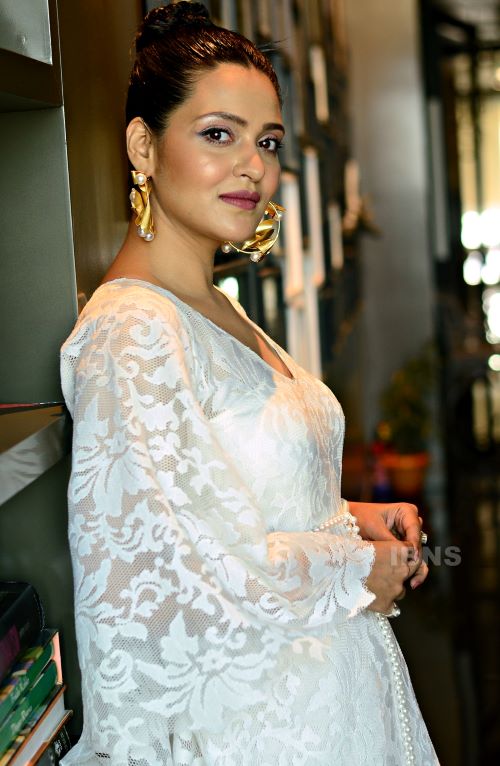 Q. In reference to the film, how do you see wives posing as detectives for their husbands in the digital era?
A. Now all have turned detectives, thanks to social media (laughs). Things have turned easier now. One can stalk anyone anywhere in the present world. Of course it is undeniable that we all are very good stalkers (laughs). This fun element has been kept intact in this film. Social media has both pros and cons. While keeping our audience updated is good, it is also an added pressure to always be under the public eye. It is upto us on how much we would keep our lives in public eyes and private.
(Images: Avishek Mitra/IBNS)