Sandipta Sen | Photography: Avishek Mitra/IBNS
Noshtoneer: Working with Aditi Roy was stress free, says actor Sandipta Sen
After Bodhon, Bengali actor Sandipta Sen worked with director Aditi Roy for the second time in Hoichoi's upcoming web series Noshtoneer, which delves into the #metoo campaign. IBNS correspondent Souvik Ghosh catches up with Sandipta, a very popular face on television and now OTT, on the series at length...
Q. Is your character in Noshtoneer a continuation of your quest to venture into diverse roles on OTT?
A. All my characters in the web series- Murder in the Hills, Aste Ladies, Bodhon, Shikarpur- are distinct. My role in Noshtoneer is, however, much different from the ones I played in the past. My audience has never seen me in this sort of a look. Barring Eken (The Eken - Ruddhaswas Rajasthan), all my characters have been powerful. But Aparna Gangopadhyay (Sandipta's character) in Noshtoneer is very different in terms of look, body language and the manner of speaking.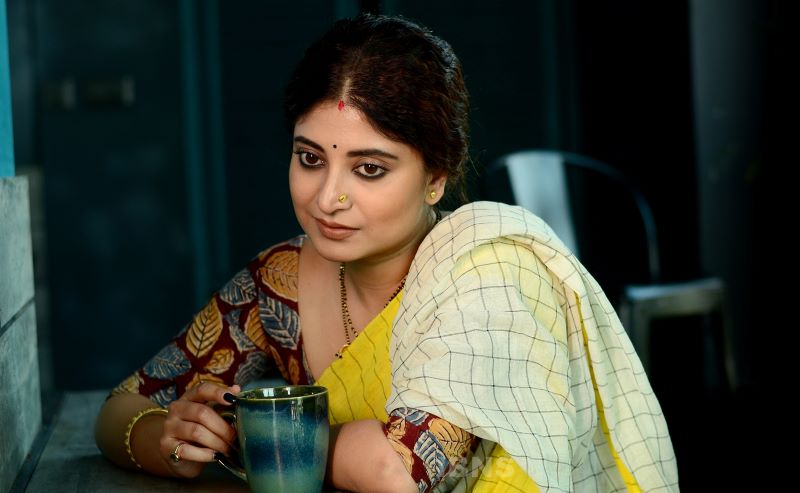 Q. Was working with Aditi Roy a homecoming for you?
A. Absolutely. It's like a homecoming. I had built a very good rapport with Aditi-di in Bodhon. She has always been supportive of me. First of all, I am very comfortable working with her, secondly she is a very calm and cool-headed person. Working with Aditi-di is bereft of any stress.
Q. How challenging was it to slip into Aparna's character considering she is very different from you?
A. Honestly, it was challenging because my off-screen look seems powerful and I play that sort of role onscreen as well. But Aparna is a woman who runs a boutique and loves her family. Aparna is diametrically opposite of Raka Sen, the role I played in Bodhon. While Raka Sen was very aggressive, Aparna is a very passive person. So I had to adjust myself accordingly in terms of speaking and body posture.
Q. How do you see the entire #metoo movement which has been dealt with in the series?
A. Most cases of #metoo movement are genuine. However some cases have turned out to be untrue. The conflict within Aparna's mind regarding Rishabh (Aparna's husband) is shown in the story. The allegation against her husband is like a blow to Aparna's faith in her husband. The story follows how Aparna tackles the entire situation.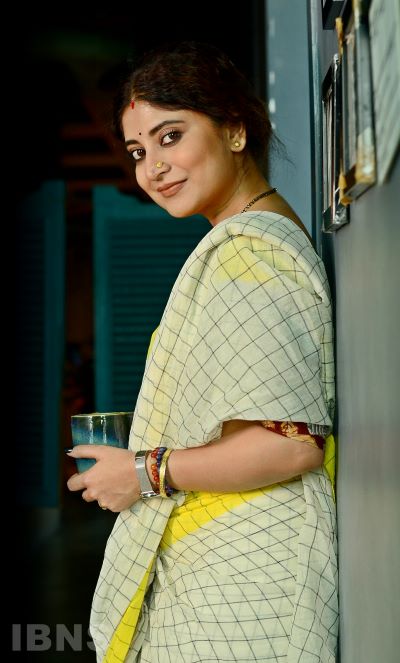 Q. How far do you think the #metoo movement has impacted society positively?
A. I think somewhere a fear has been instilled in the minds of people who tend to commit such a crime. A significance is that women are speaking out. Having said that, there have been cases where women have levelled false charges against men. But if I judge the movement overall, the genuine cases outnumber the false allegations.
Q. You have worked on television for a long time. Why do you think the makers are not opting for layered characters like Aparna Gangopadhyay in daily soaps?
A. There have been experimental projects. My character Nandini in Tumi Asbe Bole was a widow with a child who got married for the second time. Even my role in Tapur Tupur was very powerful. These roles had indeed left an impact on society. But from the business point of view, the makers have to keep in mind the kind of works the bigger audience is keen to watch. However, my serials have always topped the rating chart. I personally would definitely want the enrichment and progression of the subjects on daily soaps.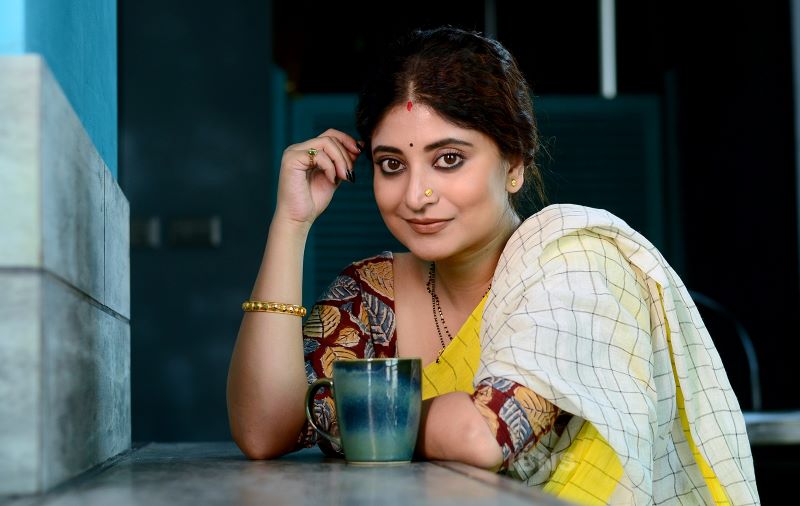 Q. Have you completely shifted from television to OTT?
A. I will definitely be back on television. I am doing a web series taking a break from the small screens.
Q. Has OTT become a breather for you to explore diverse characters?
A. OTT has become a field of satisfaction for me. I am getting the opportunity to play diverse roles on OTT which is important for me.
(Photography: Avishek Mitra/IBNS)