Sabyasachi Chowdhury
Actor Sabyasachi Chowdhury
Playing Bama's role highly challenging: Actor Sabyasachi Chowdhury
A self-confessed introvert with limited PR skills, actor Sabyasachi Chowdhury ditched a corporate job for a more treacherous profession like acting, and eventually giving up on his doctoral degree. After a dull start, he has struck a chord with his latest, Mahapith Tarapith, where he essays the role of Sadhok Bamakhyapa. The actor discusses his life and craft in an exclusive chat with IBNS correspondent Sudipto Maity
Please tell us a bit about yourself.
I wasn't academically brilliant as a student and was even expelled from the school. I have studied in five different schools. I received a scholarship under Indian Council for Agricultural Research (ICAR) and was sent to study B. Tech in Agricultural Engineering in Gangtok. After completing the first year, I left the college because I never wanted to become an engineer. I came back to Kolkata and joined IHM (Institute Of Hotel Management) Kolkata. [I] Completed the course and instead of hotels, I joined Metro Cash and Carry. I did work in MC&C for a couple of years and was heading the Corporate sales in the Kolkata store. I never liked the idea of a 9-5 job, so I quit it and planned to shift to a research based work and I always had a knack for reading about dark tourism. Eventually, I completed my MSc. Research from The Oxford School of Hospitality Management. I was supposed to complete my doctoral degree from Munich, but that didn't happen.
Do you have any recollection of your first acting gig? How old were you and what was it about?
I was always an introvert and never had the courage to ask the drama committee to choose me over the other kids in school. About 14 years ago, a couple of friends and I organised a cultural group "Dolchhut" at our locality. I directed a skit and also acted in it with few of my childhood friends.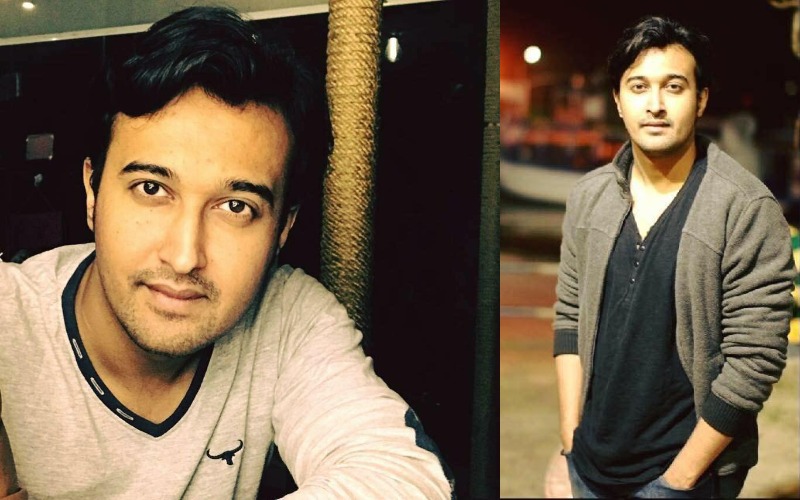 You have stated in previous interviews that your parents were not too happy about your present career choice of pursuing acting. Has that feeling changed? Why did you decide to quit a corporate job for acting and how easy was it for you?
Honestly speaking, I belong to a very modest middle class family. Both of my parents used to be office workers. They understand that jobs are about security and tried to explain the same to me. It wasn't at all easy to leave a secured job, a secured career and delve deep into this industry. But I strongly believe that burning down the bridges behind are absolutely necessary to keep pushing forward.
For someone who's an 'outsider' in the industry, how has the journey been for you? What are some of the myths you would like to bust?
I started almost from scratch in this industry. I knew nothing, I knew no one. I kept slogging, was paid in peanuts, slept at my co-actor's couch. I kept proving myself on every single step. I kept waiting for the right audition to pounce on. It's been five years in this industry- too short for creating a milestone but enough time to create a foundation. If people say PR is the most important stuff, then I have none. If people say, you have to compromise financially or physically, just run away. It's possible to shine if you polish yourself harder.
Are you selective about scripts? Do you plan to be a movie star?
Firstly, I never had that luxury to choose my characters. But yes, if you want me to be very honest, I would say that I would love to choose my scripts wisely. I try to follow SWOT analysis, which I learnt during my corporate days. I never wanted to become a hero or a star. I always wanted to be an actor, a performer. I would like to mould myself into a character, who might grow into a hero, if the story demands so.
What made you say yes to Mahapith Tarapith? Were you intimidated at any point of time?
This character and this project was highly challenging and equally intimidating. Still, I was intrigued about the fact of recreating such a multi-dimensional character on screen.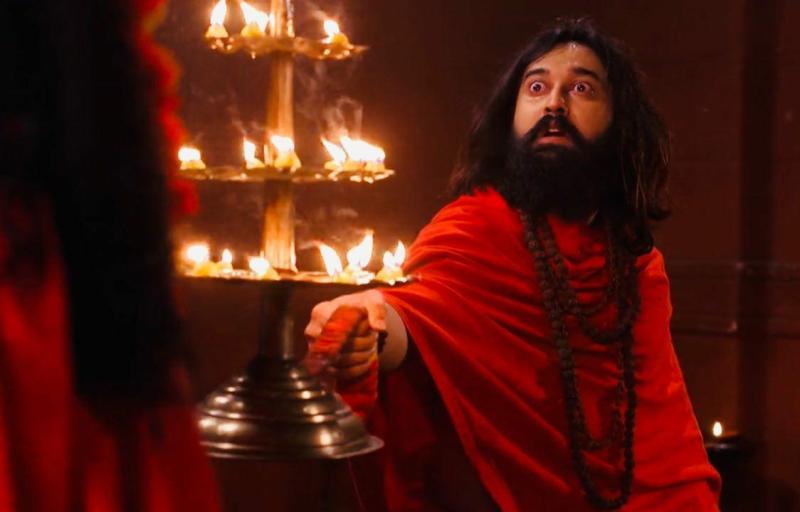 Tell us a bit about your acting process. Do you follow a method? Has your method changed since the time you started out?
Yes, I do follow a method. But it's funny that I have never learnt any traditional or contemporary method, I was never attached to any form of performing arts. I did read about the methods of [Lee] Strasberg or about the instincts of [Sanford] Meisner. But it made more knots in my brain than making it simpler. So, I broke it down according to me, some collected and some created. I have a diary where I scribble when I get a character.
It is commonly said that actors are instinctive. Do you believe in that saying? If yes, how much is too much and where does one draw the line?
I certainly cannot comment about all the actors. But I strongly believe the character should be instinctive instead of the actor. That's how I try to establish a character. If I can become a character, then the character would automatically behave according to the situation. And for becoming the character first, I have to be methodical, once that's created, then the instincts kick in. That's how I balance myself.
What are the constraints an actor faces while playing a historical character? How has your experience been so far pertaining to the same?
If I say, the name of the show is "MeghBrishti", where, Megh being the guy and Brishti is the girl, does your brain create any image of them? But if I say, Gandhiji, Rabindranath Tagore or Ramakrishna Paramahamsa, your brain forms an image automatically. It's immensely difficult to fit into that image. But the good part is, you get enough information to do your research on the character. Well, my experience is pretty good, did some work on it. The results are to be criticised by the viewers.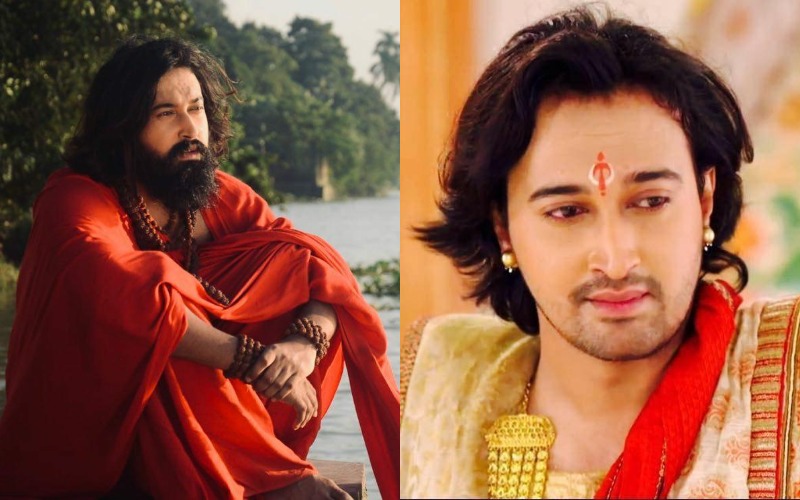 Veteran actor Arindom Ganguly had enacted Lord Bamdev before you played the character (in a different production, though). Did you, by any chance, get influenced by his performance?
No. I didn't. I tried to experiment on a different dimension of the character. I wanted to show the journey of the character from his early unstable family life to a complete insanity influenced esoteric person. I wanted to create an immature 'boy next door' image, who turns into an irresistible force of Godly power under certain circumstances. I did meet Mr. Ganguly for a couple of times and I'm happy that he appreciated my approach. I am also a big fan of Mr. Gurudas Bandyopadhyay in Sadhak Bamakhyapa (1958).
Has playing Bamdev's character on screen helped you personally?
Not exactly. When I play a character for a prolonged time, I tend to pick up a few mannerisms and put it in my real life too. Sometimes it's good and sometimes it isn't.
Have you experienced anything unusual or paranormal while shooting for Mahapith Tarapith?
No.
You love mean machines and have gone on to say that you speak to your vehicles. Have you ever been caught off guard, conversing with a machine?
Not very proud of it. But yes, I tend to speak [while] alone at times, and have done that since my college days, even when I did not own any vehicle. People who know me closely, do not get surprised a lot.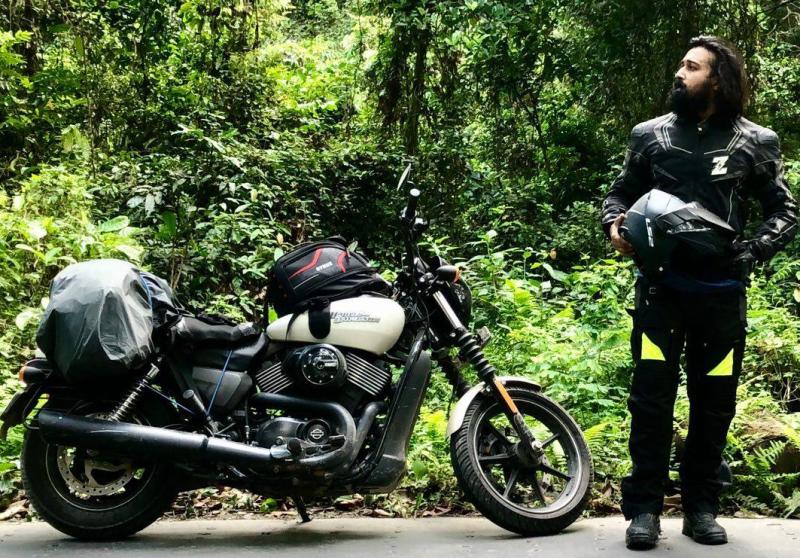 What's your take on the whole OTT platform vs movie theatre debate? While on the topic, what's your take on censorship? Is it overrated? Does it curb creativity?
To me, as an actor, it's all the same as long as I am acting. Platforms never bothered me, it's the train which is important. But yes, from the audience's point of view, I would say movie theatres are irreplaceable, it's not easy to create that experience. I cannot imagine myself watching Schindler's List on a phone while commuting to office in an auto rickshaw. That's not [doing] justice to the film. I do agree that censorship does curb creativity. A film has its own language and religion. It should be expressed accordingly.
Final question, do you have any other projects lined up for you?
No. Not a single one. Haha.