Jubilee
Vikramaditya Motwane at a city hotel in Kolkata
Jubilee my most accomplished work: Filmmaker Vikramaditya Motwane
Filmmaker Vikramaditya Motwane, who is credited for films like Udaan, Lootera, Trapped or web show Sacred Games, took the OTT world by storm capturing the "golden era" of Indian cinema in Jubilee. Motwane speaks more on the series in conversation with IBNS correspondent Souvik Ghosh...
Excerpts...
Q. From where did the germ to make a web series on the golden era of Indian cinema come to your mind?
A. It has come from multiple sources. One part of it came from just our affinity and love for the movies and the medium. In 2013, we discovered that web series were more discussed and talked about than films by people. I was driven to make a series, which will be based on the Indian film industry, its golden age, music, cinema and the people behind it. We wanted to create that sort of a world and pay tribute to it.
Q. What was the process in casting considering the work as a period drama?
A. I wanted to cast stars for Srikant Roy and Sumitra Kumari so I had roped in Bumba-da (Prosenjit Chatterjee) and Aditi (Aditi Rao Hydari) for the respective characters. But for the rest, I wanted newcomers whom the audience doesn't expect in leading roles. It was an intention to bring in new actors and put them on a pedestal.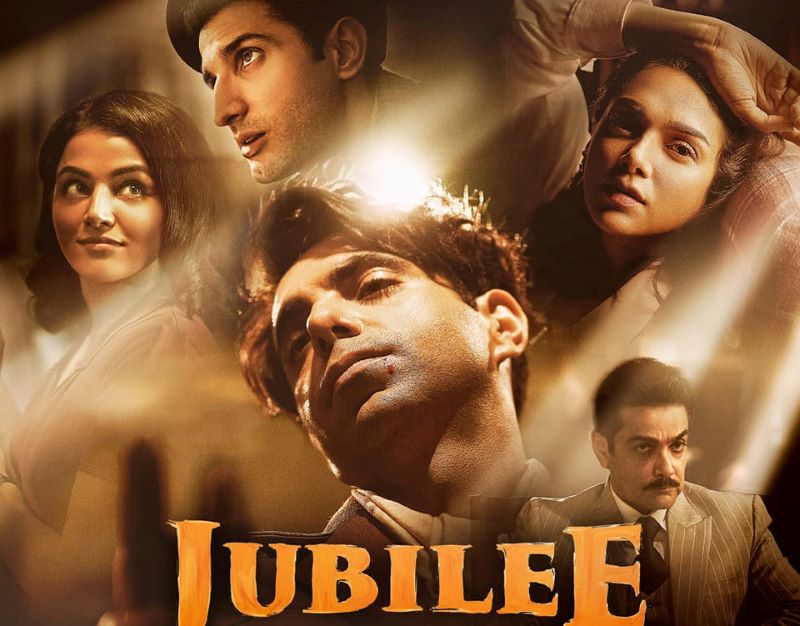 Q. How does it feel like being a director who has the ability to fulfill an actor's quest to play serious roles as happened for Aparshakti Khurana?
A. (Laughs). Honestly, the film and its characters are primarily important to me. This is why I don't have a signature style. Every work I do is different because I feel the film is the most important thing. Be it Lootera or Sacred Games or Jubilee, characters, who inhabit the world of the film, should be very believable or something the audience can buy into. I just try to make works where people can only think of the characters and not the actors.
Q. How was the experience of working with newcomers along with someone like Prosenjit Chatterjee who is a superstar?
A. It's always lovely to work with newcomers because it brings a lot of interesting energy. Even established stars are really hardworking. I had one of the best experiences working for Jubilee. Bumba-da walked in like a newcomer despite doing over 300 films. He has such great energy, knows his lines, works hard, checks every shot, eager to know if something better could be done. It is priceless. I felt the same with Anil Kapoor when I worked with him on AK vs AK. I feel when actors are given good material on paper, they dig their hands into it and go to any extent to make the work successful.
Q. What were the challenges you faced in portraying the 1940s era?
A. The main challenge was the fact that we can't shoot on the streets of Bombay (Mumbai) anymore because the city has changed so much with modernity. The challenge was to be budget-friendly knowing the limitations and then going in building up streets on a studio lot. Everything had to be built from scratch. It becomes expensive. But it was also a blessing in disguise because the entire world in the film can be designed and be creative in approach.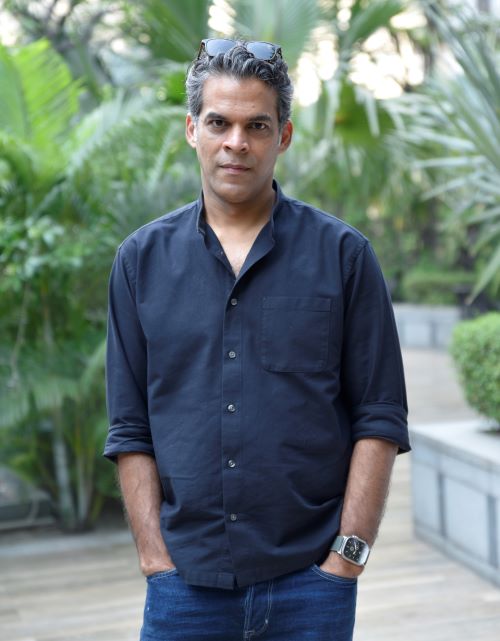 Q. Do you find OTT a better medium to explore subjects like Jubilee?
A. Definitely. I think OTT has of course made it less limiting. It gives the freedom to tell a story in the best form or the manner it should be told. Not every story needs to be a movie or be told within two hours. Some stories need to be told in a five-hour or eight-hour span. Sometimes, six 30-minute episodes in a web series make more sense than one three-hour long film because it gives the freedom to tell the story in an interesting and experimental kind of way.
Q. Which of your works is the closest to you?
A. Emotionally Udaan because it was the first film. The making of it has always been a good journey. But the one closest to me has been Bhavesh Joshi (Bhavesh Joshi Superhero) because its source came from a place of great anger and emotion. I was very happy with the film and my work and my team's work. I would say Jubilee is my most accomplished work from a technical and storytelling perspective.