Priyanka Chopra
Image Instagrammed by armchaitexppod
'Was being pushed into corner...had beef with people': Priyanka Chopra reveals why she left Bollywood
Los Angeles/IBNS: Priyanka Chopra, one of the biggest names in Bollywood who have made a successful crossover to Hollywood, has revealed that she shifted her base and career to the US as she was tired of the politics in the Hindi film industry and had "beef with people".
After impressing fans and critics alike with her inspired performances in Hindi films, the actress made her debut in the music industry in Hollywood with her 2012 single In My City.
Speaking to Dax Shepard on the podcast Armchair Expert, Priyanka said that this was the first time she was sharing the reason behind her deciding to work in the US for the very first time.
During the course of the podcast, Dax Shepard asked: "So how do you decide you want to even put yourself through that? Why'd you decide to put yourself through that and then what was it?"
To this, Priyanka said, "I've never said this so I'm going to say it because you'll make me feel safe."
Speaking about the circumstances around her move to Hollywood, she revealed: "I was being pushed into a corner in the industry (Bollywood). I had people not casting me, I had beef with people, I am not good at playing that game so I kind of was tired of the politics and I said I needed a break."
The actress explained that during this phase, Anjula Acharia of Desi Hits, who is currently her manager, saw her in a video and contacted her.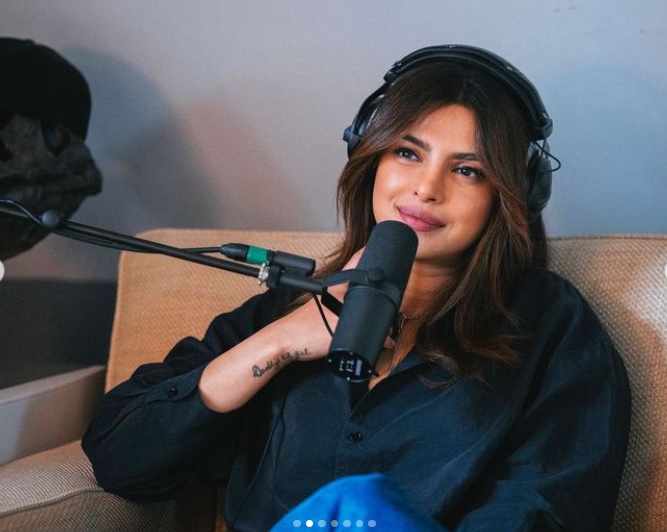 During this time, Priyanka was shooting for Vishal Bharadwaj's Saat Khoon Maaf.
Explaining that she had heard Chopra's demo, Anjali asked if the actress would be interested in a music career in the US.
The actress said that the offer came at a time when she was looking for options outside Bollywood.
She added, "This music thing gave me an opportunity to go into another part of the world, not crave for the movies I didn't want to get but I would require to schmooze certain clubs and cliques of people. It would require grovelling and I had worked a long time by then that I didn't feel like I wanted to do it."
Chopra will be seen next in the film 'Love Again' and the web series 'Citadel'. In Bollywood, she will be seen in 'Jee Le Zaraa'.