Bhediya
Varun Dhawan and Kriti Sanon taking a tram ride in Kolkata | Image Credit: Avishek Mitra/IBNS
Bhediya is one of the best films in our careers: Varun Dhawan-Kriti Sanon
After the 2015 film Dilwale, Bollywood stars Varun Dhawan and Kriti Sanon once again paired on-screen for Amar Kaushik's Bhediya, which is slated for Dec 25 release. Ahead of the release, the actors were in Kolkata to promote the film. India Blooms correspondent Souvik Ghosh catches up with both
Q (to both): You are returning to big screens as a pair after seven years. Your last release was Dilwale. Did you realise any change in each other on the shooting floor?
Kriti: Yeah, of course. I think both of us thankfully have grown and become better as actors. At least we would like to believe that (smiles). Apart from that, we didn't shoot together but were good friends in the last six years and the bond has further strengthened. So the comfort level was a lot more this time and the hunger was the same.
I had a lot more fun working with him (Varun) this time because I knew him so well. Of course it was a very different kind of a film we have shot together. But just feeding off each other and doing scenes was a lot of fun.
Varun: Obviously she (Kriti) has become a tremendous actor. We were playing characters and not ourselves in the film, so the acting level was quite high in this film. I think Kriti is phenomenal as a performer.
Q (to Varun): Generally your films are full entertainers with songs, dance, romance and comedy. How was this outing?
Varun: It was tough. Dance, romance, comedy were not much. It was quite a crazy role. My character undergoes the changes, paranoia after getting bitten by Bhediya.
Playing this kind of a role was unbelievable for me. But I always wanted to play a role like that. I am very happy.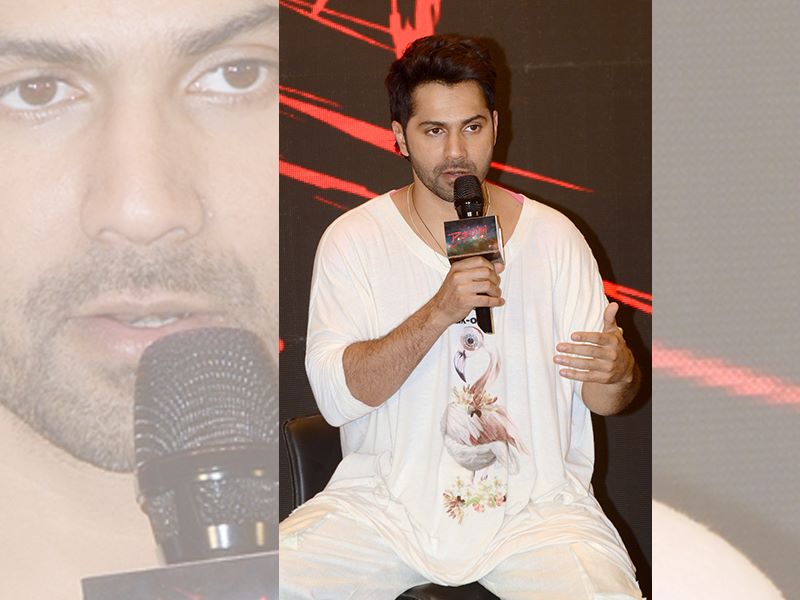 Q (to both): You have already watched the film? How was the feeling?
Varun: I was very excited. I feel very proud to be a part of a film with VFX. It was so exciting to watch Bhediya and all its glory on big screens. Generally we actors remain defensive while promoting a film. But after watching Bhediya, I really feel this is one of my career's most accomplished and best films.
Kriti: I genuinely feel it's one of my best films as well. We are extremely proud of being a part of this film, not just because of the story and VFX but its message. I feel we all are going to be proud of this film as a nation.
Q (to Varun): Was there any inspiration to play this character?
Varun: No, there was no inspiration for this character because the film is based on a legend of Arunachal Pradesh, Yakum which people believe. There is a theory there. My inspiration was just the real-life folklore which I got in Arunachal.
Q (to Kriti): Can we assume your character in Bhediya is far different from the ones you have played earlier?
Kriti: It is very different actually. I played a veterinary doctor in the film. My character is very confused but quirky and funny.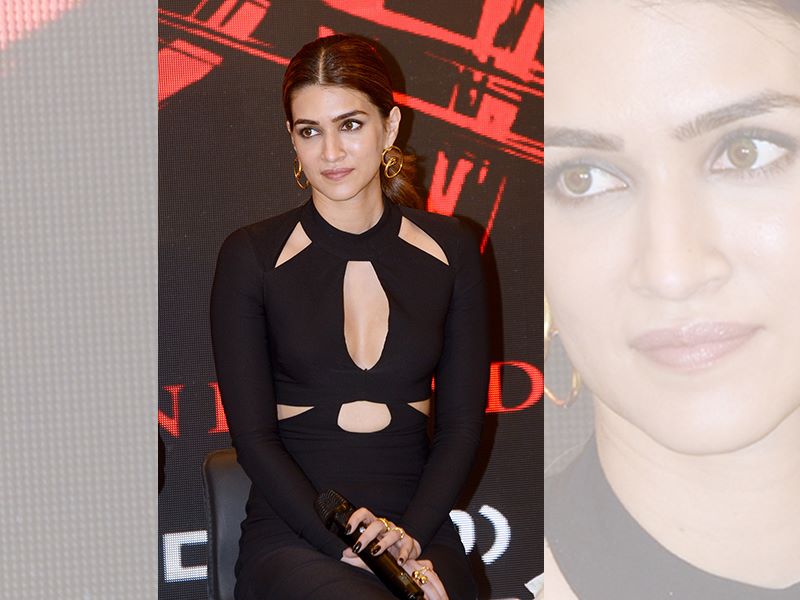 Q (to both). Nowadays Bollywood's box office collections are always discussed. Do the collections matter to you?
Varun: Drishyam is heading for Rs. 100 crore in the first week. I think it's just about the release of a good film.
Kriti: It affects him a lot, he is denying (laughs).
Varun: No, I meant the wave is not bad.
(Images by Avishek Mitra/IBNS)