Dhamaka | Kartik Aaryan
Image Credit: Facebook/Kartik Aaryan
Dhamaka-like films an actor's dream to be part of : Kartik Aaryan
Bollywood actor Kartik Aaryan, who was seen in various romantic comedies in the last few years, is back with 'Dhamaka', which is directed by 'Neerja'-famed Ram Madhvani. As the film's trailer has been released, Aaryan narrates his experience of working with Madhvani and more. IBNS correspondent Souvik Ghosh brings excerpts
An event is taking place physically after a long time. Does it seem out of the world experience?
It is different but I am liking it. After a long time, we all are meeting together physically. We had such an event a long time ago. I was excited to meet people and that is materialising through this trailer launch event. We have been away from each other due to the pandemic for one-and-a-half years but now we are in a situation where we can work following the safety precautions.
You have always played 'the boy next door' character in your films. But your character in 'Dhamaka' seems quite different. What drew you to do this role?
Arjun Pathak is a grey character. The common thread in all my previous characters has remained the relativity factor. People can also relate to Arjun Pathak. I was drawn to the character because of his ambition to which I can relate completely. I am also ambitious in my career.
People will be able to relate to the character in certain scenes as everyone reacts to some situations in a similar way. He (Arjun Pathak) is a real person and not preachy. Moreover, Ram Madhvani sir was the reason behind opting for the role. I blindfoldedly chose the role as no one can turn down an offer from such a maker.
What were the challenges in stepping into such a role? Was it difficult or free flowing?
Of course it was one of the most challenging roles that I have ever played. But it was a cakewalk because of Ram (Ram Madhvani) sir. He is a maverick director whose techniques, shooting styles are different and unique. The entire film was shot inside a room full of cameras. His way of filmmaking is very real. The role was challenging to me when I heard it but turned easy when Ram sir narrated the character.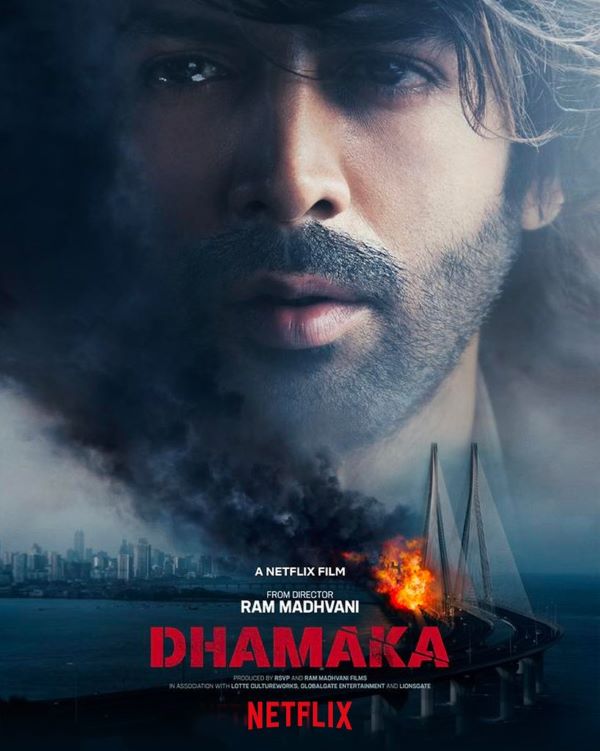 Is it true that the entire film was shot in nine days?
My part was done in nine days but the entire film was shot in 10 or 11 days. One day was washed out due to rain (smiles).
As you were saying, the environment in the set was very informal. But was the experience also intense at any point?
It's an intense film of course. Our director may have done great films but personally he is very comical, so the intensity used to subside (smiles). But the process was intense and serious of course. Moreover, shooting amid pandemic with bio-bubble and restrictions in place was a tough task. It is an actor's dream to be a part of such a film and I hope we (Kartik Aaryan and Ram Madhvani) work together again.
(Images: Facebook and Twitter of Kartik Aaryan)