Muslim Manifesto
Image: Unsplash
Muslim Manifesto: Bandage wounds, and walk into future
In India, it's always time for Muslims to awaken from dogmatic slumber. However, it's never been as urgent as it is today.
Contrary to perceptions and fear, the community is flourishing, albeit its progress is subdued in comparisons to other social groups and the Muslim mind is filled with "inflated uncertainty" about future. "What if BJP returns to power in 2024? Will it be onset of doomsday for Muslims?, the question is disturbing Muslim streets to Muslim intelligentsia alike.
But, ask these distraught Muslims whether they know the geography and demography of three North-East states (Tripura, Meghalaya and Nagaland) where BJP has made significant electoral gains, chances are you will not get satisfactory, let alone enlightening, answers.
The state of ignorance is not because common Muslims are political illiterate, it is that they have chosen and have been driven to such a state by their leadership – both political and religious.
Very rarely, we see Muslim organisations --- and they are aplenty in India – organising programmes for educating Muslim youths in governance, cooperation with government and understanding grassroots politics.
Similarly, there is dearth programmes for making young Muslims aware of entrepreneurship and other skills of business.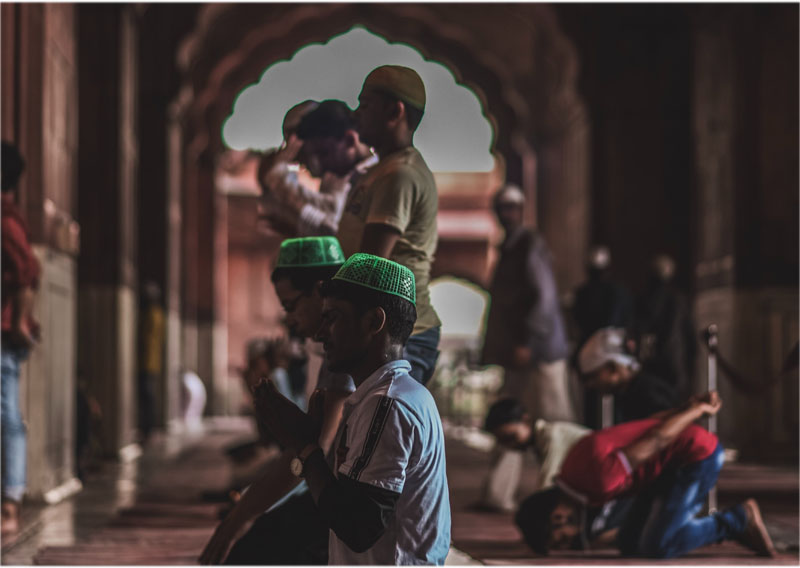 The root of Muslim fear stems from such ignorance and misguidance. Nevertheless, a remedy, as a Sufi saying goes, exists where the wound pesters.

No More Victimhood, Please
The most pertinent and persistent theme of discussions among Muslims would be that they are being victimised. "Our businesses are in danger, discriminations against us are rampant, our future is bleak… our Islam is in danger," the list will go on.
Most often, these discussions are amplified by quoting couplets from famous poet Muhammad Iqbal, popular as Allama, who put forth many agreeable or discordant thoughts to navigate post-British Muslims. A verse from his poem on ancient Arabic poet Abu al 'Ala al‐Ma'arri goes like this:
Taqdeer Ke Qazi Ka Ye Fatwa Hai Azal Se
Hai Jurm-e-Zaeefi Ki Saza Marg-e-Mafajat!
(It is the eternal decree of the Judge sitting in Judgement on destinies
— That weakness is a crime punishable by death)
The import of Iqbal's couplet is that being weak or just feeling like victims, whether is for a human being or a community, leads to death.
It's an eternal advice to Indian Muslims that they have to stop feeling victims and then seeking redress of their problems from those who trade their victimhood for various gains. They have to rise above their victimhood.
They are the second largest majority of the country. Their voice must reflect this confidence. They must passionately take part in democratic exercises.

Will Only Muslim be Muslims' Leader? No
According to a think tank survey, Muslims have decisive presence in 90 districts, 100 Lok Sabha constituencies and 720 Assembly seats of India.
They are also in sufficient numbers in state legislatures.
Yet, Muslims feel persecuted and all their complaints linger. There were 67 MLAs in UP House in 2013 when Muzaffarnagar riots took place and Muslims faced killings and displacement from their houses.
Moreover, strongest Muslim leader of the time, Azam Khan, was minister in-charge of the Meerut-Muzaffarnagar region.
Muslim masses, in grip of religio-political leadership, nevertheless rooted for Muslim leaders in 2014 Lok Sabha elections and subsequent Assembly and 2019 LS polls. The result is today's "panic".
The foremost thing that Muslims of India have to develop is that they must shun hesitation in electing Hindu candidates, of any political party, if credentials of such a candidate are sound. In fact, Muslims do so and there are several examples.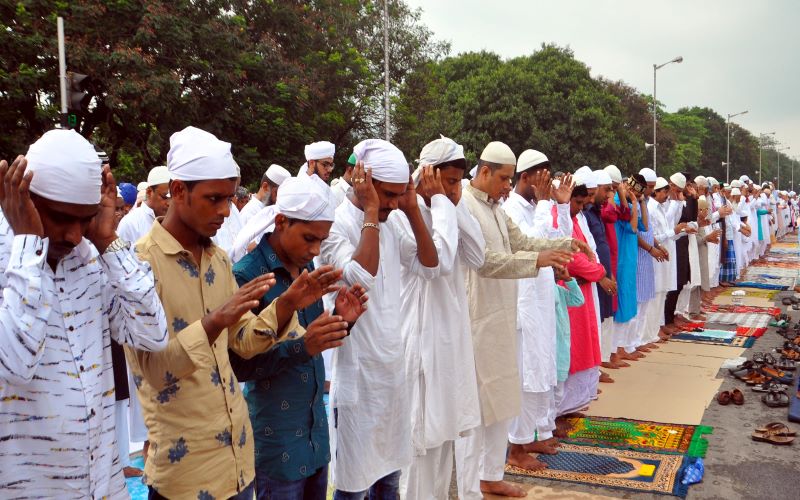 But, this must be encouraged and a regular communication should be established with such "good leaders" and they should be invited to Muslim localities to take part in festive and educative activities.

No Lift to Emotional Religious Issues
Nothing paints Indian Muslims in stereotyped and bigoted colours as their reactions to emotional religion-linked issues like reacting to even unverified and blatantly provocative social campaigns on Islam, Quran and Prophet Muhammad.
Similarly, when some Right Wing, even unknown decrepit, leader makes any comment about the community, some community leaders, most of them bearded with maulana titles, appear on TV to whip up onscreen frenzy.
Most often, they end up saying things that aggravate such debates and a real communal tension builds up in the country. Muslims have to ignore both – such emotional religious issues and such maulanas.

Social Work, Charity
How many social groups or NGOs – run by Muslims or having Muslim majority members – doing social work across all sections of Indian society.
Similarly, how many Muslim charities – that collect zakat (mandatory charity) – do consider that even non-Muslims be beneficiaries of their largesse? Again, the answer is very disappointing: very few. Muslims have to urgently relook at this.

Education, Business-orientation and Step into Future
Muslims have worked well in one key thrust area: Education.
The emphasis of education has no doubt has increased exponentially and young Muslims are making steady strides in various fields, be it civil services, armed forces, corporate world, etc.
Some Muslims, including women, have made their mark as successful entrepreneurs. Muslims have to weave this thread into full-fledged attire. They must forge business alliances all through the country.
They must organise business workshops in Muslim mohallas where successful community leaders should share their expertise and experiences.
This will motivate the youth of the country and he will be able to shed his fear and see his future as bright as that of a Hindu.
(The Author is Chairman of Muslim Students Organisation of India and Community Leader)
Image credit: Unsplash and UNI