China
File photos of executed democracy activists Kyaw Min Yu and Phyo Zeya Thaw as released by the Myanmar military. Image source: Mizzima
Will China ever ask Myanmar to stop repressive campaigns against its own people?
On July 25, Myanmar's ruling military announced executing four democracy activists for their involvement in helping a civilian resistance movement that has been unsparing in its fight against the military since it removed a democratically elected government in a coup last year.
The US, Europe, the UN and other key international organisations condemned the execution, but China, instead of reproving Myanmar junta's dastardly act, said it "always adheres to the principle of non-interference in other countries' internal affairs."
This refusal, in a way shows, China's indirect support to Myanmar in crushing pro-democracy supporters in the Southeast Asian nation, which took no time in carrying out the country's first executions since the 1980s.
If Amnesty International is to be believed, there are 100 people awaiting execution as they have been sentenced for similar offences.
"China always adheres to the principle of non-interference in other countries' internal affairs. We always maintain that all parties and factions in Myanmar should properly handle their differences and disagreements within the framework of the Constitution and laws with an eye on the long-term interests of the country and the nation," China's Foreign Ministry Spokesperson Zhao Lijian said during a regular media briefing on July 26.
By all accounts, the statement reflected the attitude of China towards democracy, which has been inviolably rooted in Beijing's historic position against liberal values and system; a glimpse of which was seen first time in June 1989 when it killed thousands of protestors at the famous Tiananmen Square as they were demanding greater political freedom and crackdown against corruption in the Chinese society.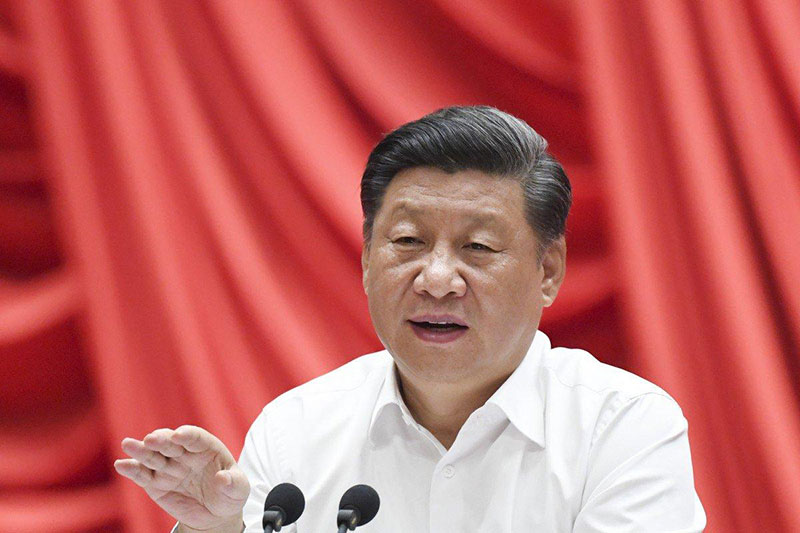 China's brutality against Hong Kong residents after they protested Beijing's crackdown on their democratic rights, including freedom of assembly and speech—has confirmed that China's Communist regime has not even the slightest respect for democracy.
A sign of this can be easily noticed in its approach towards Myanmar. As Myanmar's immediate neighbours, including from ASEAN bloc have shunned their diplomatic engagements with Naypyitaw and have joined the international community in imposing sanctions on it after the junta carried out a coup there in February 2021, China continues to cozy up with the military ruler of the country.
Under its Belt and Road Initiative, China has so far invested more than $7 billion in the China-Myanmar Economic Corridor.
It is developing a Special Economic Zone in Kyaukphyu in Myanmar's Rakhine state. For this project, Beijing has invested $1.5 billion.
Similarly, a land acquisition process has been completed for the development of the $1.5 billion New Yangon City project. Since last year, extra push has been made to complete the $2.5 billion Mee Lin Gaying project which includes construction of an LNG power plant and gas pipelines in Myanmar's Ayeyarwady region.
This project is in the list of early harvest projects of the China-Myanmar Economic Corridor. Like Sri Lanka's barely used Hambantota Port, China is busy in the execution of the $1.3 billion Kyaukphyu deep sea port. Being developed by China International Trust and Investment Corporation Group (CITIC), the deep-sea port which is situated in Rakhine state, will give China a direct access to the Indian Ocean and will allow Chinese trade to bypass the congested Strait of Malacca near Singapore; it will also boost development in China's landlocked Yunnan province. In the past one year, work on this important project, as per several media reports, has been expedited.
Yet, however, one project that China completed smoothly after the junta-led coup in Myanmar is the $180 million Kyaukphyu power plant in Rakhine state.
On the other hand, no more delay promises have been made by the Chinese authorities with regard to $22.4 million Kanpiketi CBECZ (Cross Border Economic Cooperation Zone) project, which was branded by Chinese President Xi Jinping during his visit to Myanmar in January 2020 as crucial pillar needed to get the China-Myanmar Economic Corridor off the ground.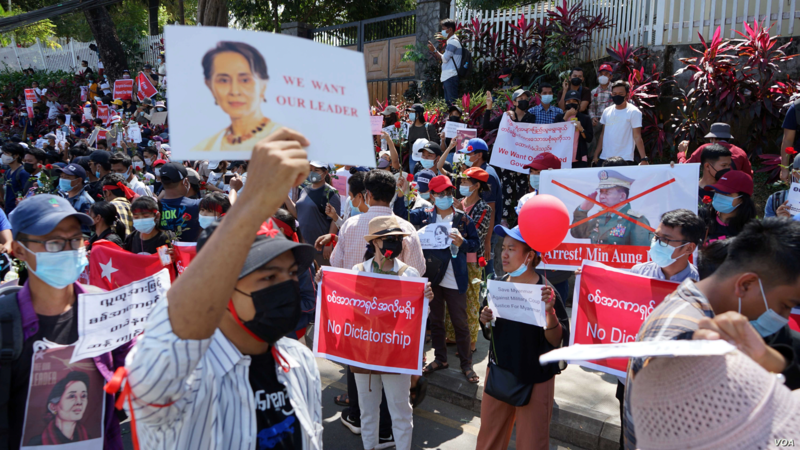 These projects got the required push in the last one year of the military rule in Myanmar. Therefore, in some way it can be said that the ruling Chinese Communist Party has been hand in glove with Myanmar's military ruler in carrying forward their agenda in the Southeast Asian country.
In Myanmar, since the start of 2021, junta destroyed 100 villages and razed more than 5,500 buildings in the country's central region in their attempt to suppress the opposition to the military rule.
In February 2022, 200 houses of Ma Htee village in Central Myanmar were burnt to ashes by the junta. In the Sagaing region, in the last week of February, military troops shot at least three civilians and burned down more than 500 homes.
According to the BBC, the military and pro-military militias have been setting fire to villages in central Myanmar almost every day since December last year. Not forgetting the fact that burning villages is a familiar tactic of the Myanmar military for decades, which have resulted in large-scale displacements in the country. In this context, the 2017 incident in which junta-led attacks in the Rakhine region is considered as the worst.
Hundreds of thousands of Muslim Rohingya were pushed out of the region, forcing them to flee to Bangladesh and other parts of the world. As per the United Nations, more than 52,000 people fled their homes in the last week of February alone.
Even as more than 1500 have been killed since the military seized power in Myanmar. On April 17, continuing its operation against pro-democracy supporters, the Myanmar junta launched air strikes in Karen state, forcing thousands of residents in areas bordering Thailand to flee in desperation for safety.
But China had no word for condemnation against the military ruler of Myanmar. Rather the two countries which call each other "Paukphaw"(fraternal friend) have used the situation to enhance their engagements to the dislike of local people in Myanmar.
In December 2021, Myanmar agreed to start accepting Renminbi as an official settlement of currency from the beginning of 2022.
A pilot project to this regard was started in January-February this year and after its success, Myanmar has decided to go ahead with trade with China in Renminbi.
This is seen as a huge success for China which, in its tryst to de-dolarise trade, is reaching out to friends and allies in the world. In the Southeast Asian region, Cambodia is another country which has its trade deal with China in Renminbi.
For China, however, lack of parliament and democratically elected government has given it an opportunity to further exert its influence in Myanmar.
But sadly, the more China closely associates itself with the junta, the more the latter is becoming repressive against its own people, and the execution of four pro-democracy activists has indicated in categorical terms that it will carry out such acts more brutally in days to come.
(Xi Jinping Image: Wallpaper Cave/Aung San Suu Kyi: Wikimedia Commons)