China One Child Policy
Wikipedia Commons
How China's one child policy has led to plunge in birth rate
For years, experts have been writing about — and warning about — China's one-child policy and its terrible long-term implications on the country's population and society.
It appears to be a glacier melting: A disaster, but a slow-moving one. For the past six years, China has rapidly transitioned from a one-child policy to a two-child program, only to see birth rates plunge.
Every indicator of demographic decrease serves as a reminder of why forcing family size regulation is a human rights nightmare.
The Chinese government revealed in January that the country only gained 480,000 people last year and that the birth rate had decreased to 7.5 per 1,000 people, the lowest in decades.
Meanwhile, the proportion of people aged 60 and more has consistently increased, accounting for approximately one-fifth of the population.
For the first time since the Great Leap Forward famine of 1961, China's population may decline this year, with fewer births than deaths, prompting labor shortages, pension shortfalls, and a slew of societal concerns.
How should China's Communist Party respond to the demographic crisis?
China isn't the only country attempting to boost drooping birth rates, but it is by far the only one that has lost so much of its people without the use of war or plague.
It did it by instituting the one-child policy, a bold, long-running social experiment that was brutal, inhumane, and violated human rights.
It has resulted in an estimated 30-million male surplus — nearly the size of Australia's bachelor population — and an age distribution among the population that is at odds with the country's economic health.
As a result, the Chinese Communist Party is now urging — some say hounding — women to have more children.
The one-child policy has been transformed into a "have one more kid" policy — and then one more — but women aren't buying it.
The implementation of the two-child limit in 2016 resulted in an early increase in birth rates, but birth rates have steadily declined since then.
Many have highlighted the exorbitant expense of child-rearing as a deterrent, but women — the primary focus, target, and victims of the country's erratic population planning policies — have also risen against the newest measures to limit their reproductive options.
Jonathan Swift famously wrote a comedy about how eating children may cure the Irish famine. Here is our Swiftian modest idea for how the Chinese Communist Party could begin to fix its population problem: with a heartfelt, enormous apology to China's women.
While Chinese women are better educated than ever, gender discrimination in the job prevents them from reaching their full potential.
Differences in statutory parental leave in China – moms can take up to six months of maternity leave, but fathers can only take 30 days — have encouraged businesses to engage in discriminatory practices and reinforced detrimental gender stereotypes.
Because of China's lax worker protection rules, many employers openly indicate a preference for hiring men or women who have previously had children, according to Human Rights Watch research.

Since the one-child restriction was lifted in 2016, several women have reported being interrogated about their childbearing status during job applications, being made to sign contracts promising not to get pregnant, or being demoted or dismissed for being pregnant.
A recent college graduate stated that all five employers she interviewed for inquired about her marriage and childbearing intentions, and three of them warned her that if she wanted to have a kid, they would not hire her.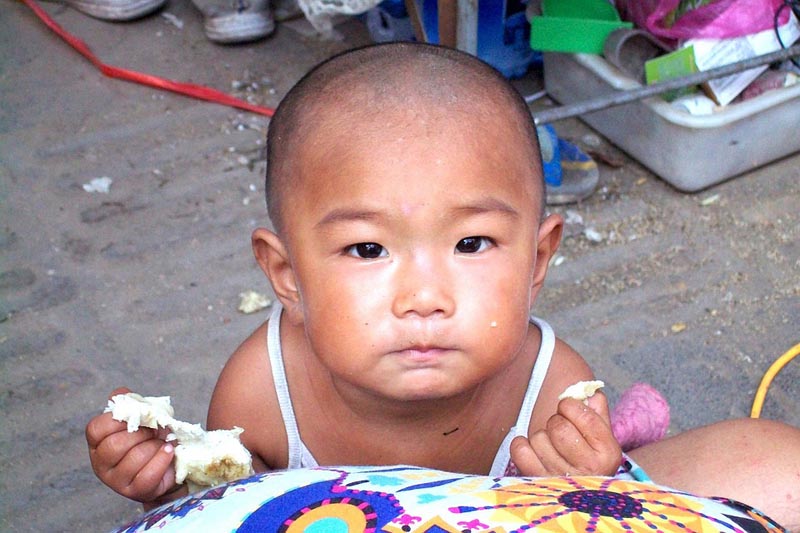 As a requirement for a job offer, a mother with one kid was requested to sign a contract pledging that she would not have another child for at least three years.
A lady was dismissed only days after telling her boss she was pregnant.
The list is endless. While Chinese law prohibits such discriminatory acts, it lacks effective enforcement tools, leaving victims with few options for remedy.
While the purpose of the two- and three-child policies is to encourage rather than discourage births, it's still the same scenario as the one-child policy in that women are penalized for their fertility in some way.
You may wonder how the CCP's apology can improve China's demographic issue. It may not do much to increase birth rates, but the government's lengthy history of restricting women's reproductive choice and bodily autonomy is oppressive, and often violent, ways has ingrained in many Chinese women a profound dread and distrust that true reproductive choice exists.
Image courtesy: Wikipedia Commons/Pixabay