China-Sri Lanka
China trapped Sri Lanka into Debt
After having entrapped Sri Lanka into a situation of debt, China is today offering more loans and aid, as so-called grants to the island nation.
Ironically, even as SriLanka faces its worst economic crisis in many years, China has forgotten its own nefarious role in putting Sri Lanka in this situation in the first place.
Of Sri Lanka's totalexternal debt of US$ 45 billion, some US$ 8 billion is owed to China! According to areport published by the European Foundation For South Asian Studies (EFSAS),China even refused to respond to Sri Lanka's appeal to reschedule its huge debts,and its Ambassador to Sri Lanka said (March 21) that his country was more keen onconsidering a further US$ 1 billion loans and US$ 1.5 billion credit line.
Sri Lanka's dollar-denominated debt repayments due in 2022 total more than US$ 6billion, including a sovereign bond of US$ 1 billion maturing in July 2022.
EFSAS saidthat there is growing concern among rating agencies and economists about thecountry'sability to pay even this.
It is well known that today's crisis is a result of recklessborrowing from China to finance unprofitable infrastructure projects.
The EFSAS report adds that "China has shed some crocodile tears over the economy of Sri Lanka gettingcaught in a quagmire after hobnobbing with the BRI projects of China, record inflation, soaring food prices and the sufferings of the people.
The key concern, however, is how such a negative situation would impact the attitude of Colombo towards borrowings from China, and what it would mean for the ultimate relations between China and Sri Lanka.
With the Rajapakse family still in power and their willingness to take further aid from China puts paid to the possibility of any downturn in ties, at least for the time being!
In the past, under Mahinda Rajapaksa's presidency in 2005, the government had aspired to turn Sri Lanka into another Singapore by constructing state-of-the-art infrastructure and ports.
But the allure of Chinese loans dashed any such hope, and today Sri Lanka is hard-pressed to repay loans to the tune of US$45 billion, out of which it owes China US $8 billion, almost one-sixth of its total external debt.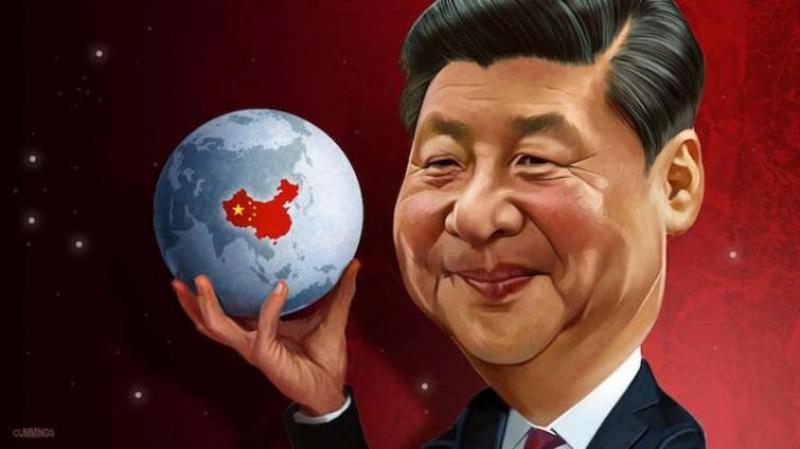 Between 2005 and 2017, China provided Sri Lanka with economic assistance worth US$15 billion, including a host of infrastructure projects.
Financing for most of these projects came typically with high-interest loans, contractors, labour and technology from China.
As a result, China emerged as a top source of Sri Lanka's imports, with Chinese debt and equity funding for more than 50 projects.
The allure of Chinese investments waned quickly and China's commercial loans with high-interest rates caused a debt trap for Sri Lanka, with its foreign debt rising from 36 per cent of GDP in 2010 to 94 per centin 2017.
Sri Lanka's economy has been in a free fall since the Covid-19 pandemic due to thecrash of the tourism sector and its currency has been devalued by almost SLR 90 against the US dollar since 8 March, as the country's central bank attempts to stabilise the economy.
Sri Lanka has so far relied on loans from countries such as China, India,Japan, and institutions such as the Asian Development Bank and the World Bank, the think tank said.
India, which stands to be directly impacted by the fallout of the economic crisis in Sri Lanka, has made a serious effort to bail out its beleaguered neighbour. Since January 2022, India has helped Sri Lanka with US$ 2.4 billion, including a US $ 400-million currency swap and a US$ 500-million loan deferment, EFSAS reports.
On17 March, Sri Lanka signed a US$ 1 billion credit line with India for the procurement of food, medicines, and other essential items.
China on the other hand has washed offits hands of Sri Lanka's economic crisis. It has conveniently blamed the West and Sri Lanka's financial mismanagement, denouncing the latter for its weak economic foundation, lack of self-sustaining economy, excessive borrowing habit, and poor planning.
Source: https://www.aljazeera.com/economy/2022/4/12/sri-lanka-to-suspend-foreigndebt-payments
(Image: Wallpaper Cave)