Rahul Gandhi
Image credit: Facebook/INC
Martyr's son called Mir Jafar, no cases then? Priyanka Gandhi slams BJP over Rahul disqualification
New Delhi/IBNS: Congress leaders Priyanka Gandhi Vadra and Mallikarjun Kharge on Sunday said Prime Minister Narendra Modi led the Bharatiya Janata Party (BJP)'s caustic attacks against the Gandhi family and insulted Rahul Gandhi's Kashmiri Pandit lineage.
Calling his brother Rahul the "son of a martyr", Priyanka Gandhi Vadra said the BJP insulted him every day and did not even spare their Nehru-Gandhi family.
The Congress Sunday held a day-long demonstration across the country to protest his disqualification from the Lok Sabha.
Priyanka and Kharge led a "satyagraha" outside Delhi's Raj Ghat after their protest request at the Mahatma Gandhi memorial was turned down by the police.
"You call my brother, the son of a martyr, a traitor and Mir Jafar. You insult his mother. Your Chief Minister says Rahul Gandhi doesn't know who his mother is. You insult my family every day. But no cases are filed," she said.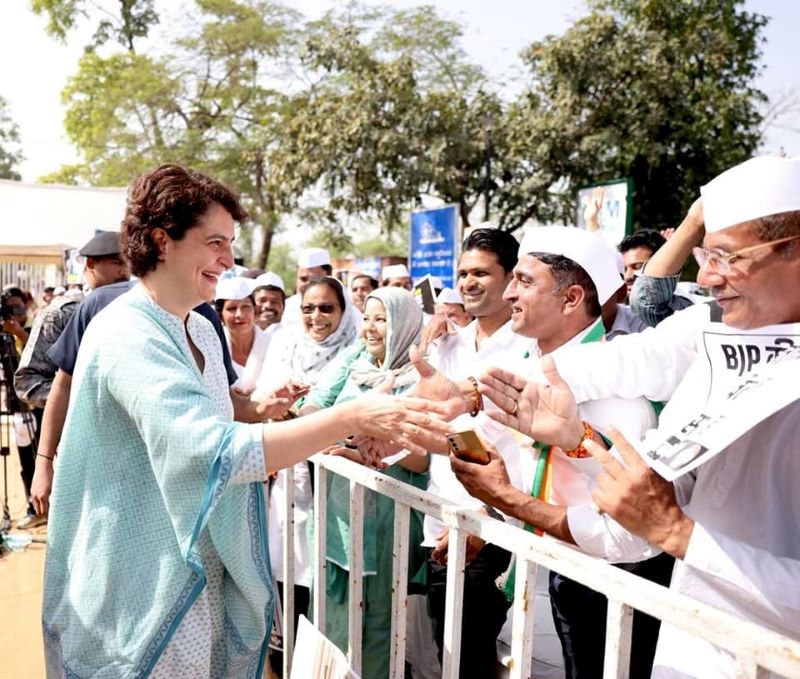 "Your Prime Minister, in a parliament full of people, says 'why doesn't this family use the name Nehru name'. He insults the whole family of Kashmiri Pandits, and the custom of a son carrying forward the family's name after the death of his father," she said.
Countering the BJP's efforts to label Gandhi's remark which led to his defamation conviction and parliament disqualification as an insult to the Other Backward Class (OBC) community, Kharge said, "Is Nirav Modi OBC? Is Mehul Choksi OBC? Is Lalit Modi OBC? They are fugitives."
"Rahul Gandhi only raised the issue of these fugitives fleeing with black money. The Congress will hold hundreds of such protests across the country. We will fight to preserve Freedom of Speech. I thank all opposition parties for standing with Rahul Gandhi," he said.