PM Modi | Vladimir Putin
Image credit: Press Information Bureau
PM Modi calls Vladimir Putin, appeals for immediate end of violence in Ukraine
New Delhi/IBNS: Prime Minister Narendra Modi on Thursday called Russian President Vladimir Putin and appealed for an immediate cessation of violence in Ukraine that started this morning after Russia authorized military action against its western neighbour.
Putin briefed PM Modi about the recent developments regarding Ukraine.
Modi reiterated his long-standing conviction that the differences between Russia and the NATO group can only be resolved through honest and sincere dialogue.
He called for concerted efforts from all sides to return to the path of diplomatic negotiations and dialogue.
PM Modi also sensitised the Russian President about India's concerns regarding the safety of the Indian citizens in Ukraine, especially students, and conveyed that India attaches the highest priority to their safe exit and return to India.
The leaders agreed that their officials and diplomatic teams would continue to maintain regular contacts on issues of topical interest.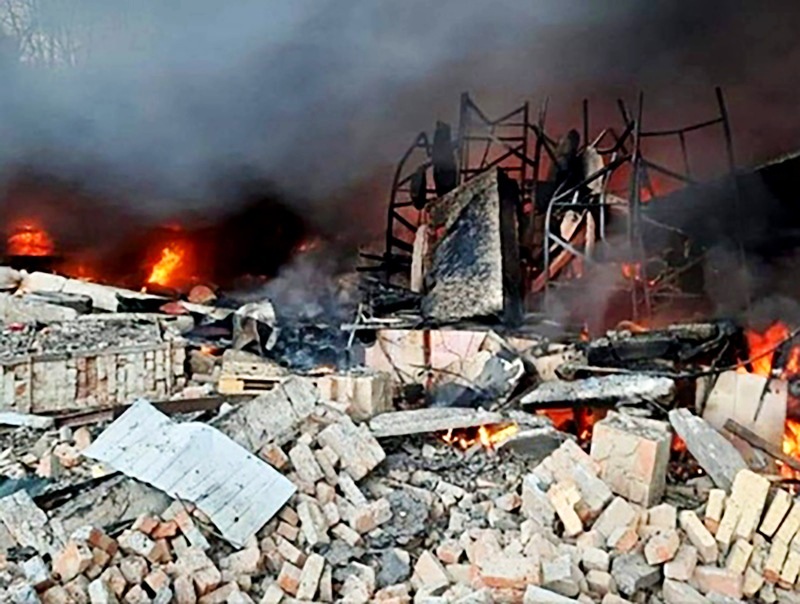 The Indian government earlier in the evening said that the country's topmost priority right now is the safety and evacuation of nationals stranded in Ukraine after Russia authorized military action against its western neighbour.
"Prime Minister Narendra Modi has stated that the topmost priority of the government is the safety and security of Indian nationals including students in Ukraine," Foreign Secretary Harsh V Shringla said during a media briefing.
This comes after air raid sirens wailed across Ukraine's capital Kiev as explosions boomed and flashed in cities across the country after Russian President Vladimir Putin authorized military action against its western neighbour. Around 40 people are reported to have been killed so far.
To assist in the evacuation of Indian nationals from Ukraine, India has sent MEA teams to the land borders with Ukraine in Hungary, Poland, Slovak Republic and Romania.