Indian Army | Sikkim snowfall
Image credit: Indian Army Twitter
India Army rescue over thousand tourists stuck after snowfall in Sikkim's Nathu La
New Delhi/IBNS: The Indian Army has rescued more than thousand tourists on Christmas Day, who were stuck in the upper reaches of East Sikkim in Nathu La Area following heavy snowfall.
After the heavy snowfall, the vehicles started skidding on the Jawaharlal Nehru Marg that connects these areas with Gangtok.
Altogether, there were approx 1027 tourists in 120 vehicles, who got stranded over a stretch of 15 Kilometres, the Indian Army said in a statement.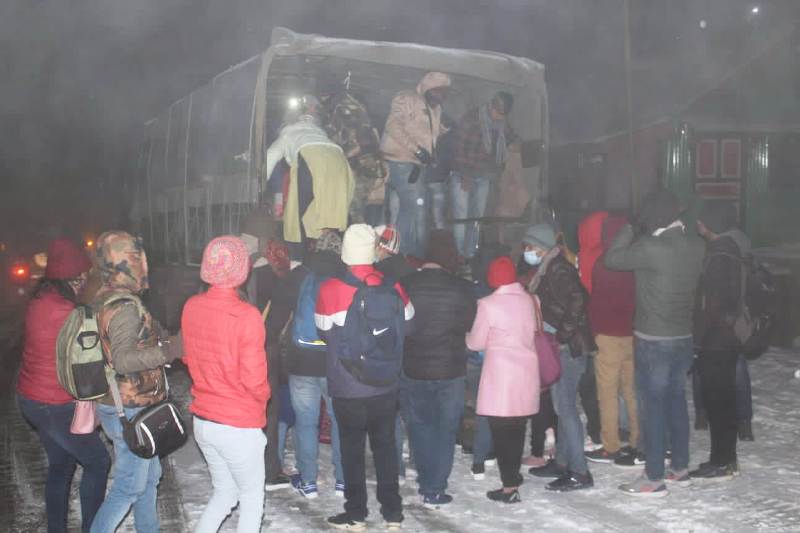 Army personnel of Black Cat Division swung into action and rescued the tourists in Indian Army vehicles and shifted them to a military camp.
All the tourists were provided with accommodation, hot meals, warm clothing and critical medical support.