Air Crash
17 dead, 123 injured after Air India Express plane skids off runway while landing in Kerala's Kozhikode
Kozhikode/IBNS: At least 17 people, including a pilot, died and many were injured after an Air India Express aircraft with 191 people on board snapped into two while landing amid heavy rainfall in Kerala's Kozhikode on Friday evening.
The Air India Express Flight IX 1344 from Dubai to Kozhikode in Kerala overshot the runway after skidding off while landing at around 7-40 pm.
A death toll of 14 was earlier confirmed by the local authorities in Kerala. Later media reports put the toll at 17. While 123 others were injured 15 suffered serious injuries. The pilot who died in the crash has been identified as Captain Deepak Vasant Sathe.
One of the pilots of Flight IX 1344 has died, BJP MP KJ Alphons said. All onboard have been evacuated from the site.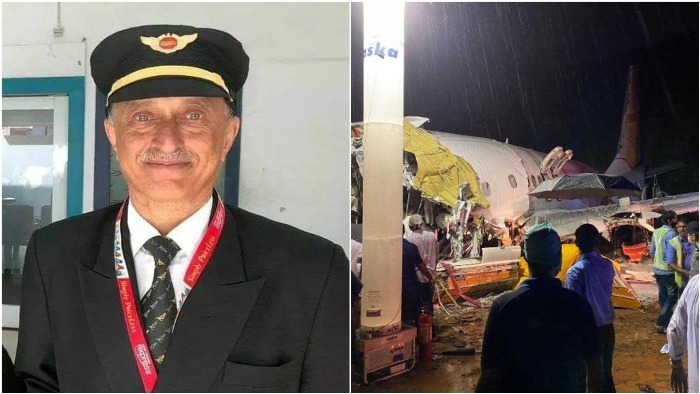 Kerala has been battered by heavy rain through the day leading to flooding and landslides.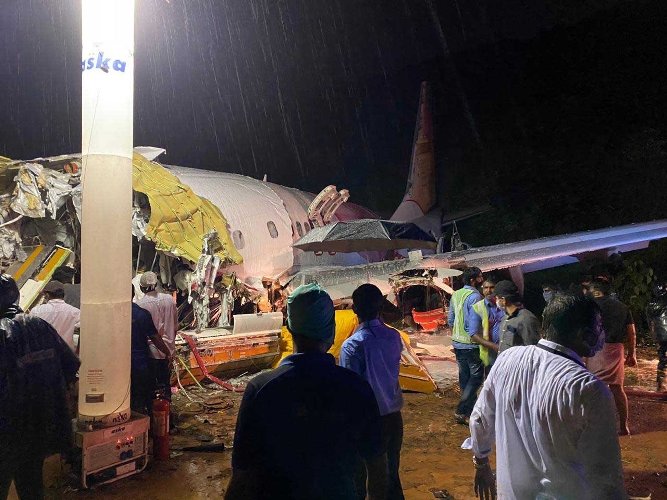 The correct number of casualties is not known as of now.
Among the 191 people on board, there were 10 infants, two pilots and five cabin crew.
Prime Minister Narendra Modi tweeted condoling the accident. "Pained by the plane accident in Kozhikode. My thoughts are with those who lost their loved ones. May the injured recover at the earliest. Spoke to Kerala CM @vijayanpinarayi Ji regarding the situation. Authorities are at the spot, providing all assistance to the affected." he posted.
The Boeing 737 flight was a part of the Vande Bharat Mission which is servicing to bring back Indians stranded abroad due to the coronavirus pandemic.
Civil Aviation Minister Hardeep Singh Puri informed that two investigation teams have been directed to reach the spot and that the evacuation process has been completed.
He earlier confirmed the death toll at 16 and condoled the loss of lives in the aircrash.
Kerala Chief Minister Pinarayi Vijayan said he has directed the police and fire department to take urgent action in the matter.
"Have also directed the officials to make necessary arrangements for rescue and medical support," Vijayan told media.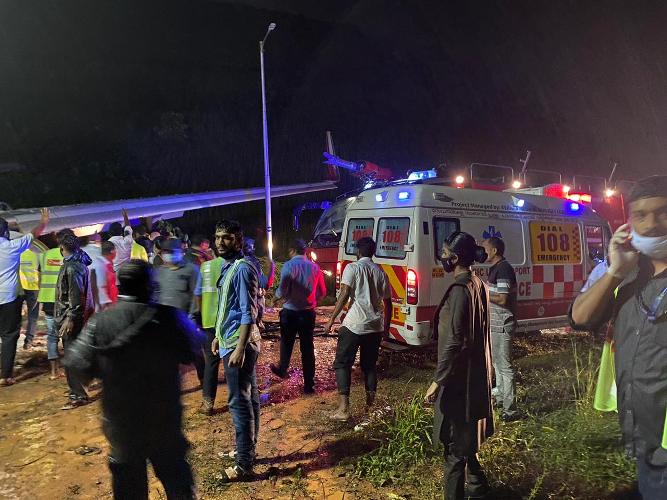 Union Home Minister Amit Shah, who is battling Covid-19, tweeted that he has asked the National Disaster Response Force (NDRF) to assist with the rescue operations.
"Distressed to learn about the tragic accident of Air India Express aircraft in Kozhikode, Kerala. Have instructed NDRF to reach the site at the earliest and assist with the rescue operations," his tweet read.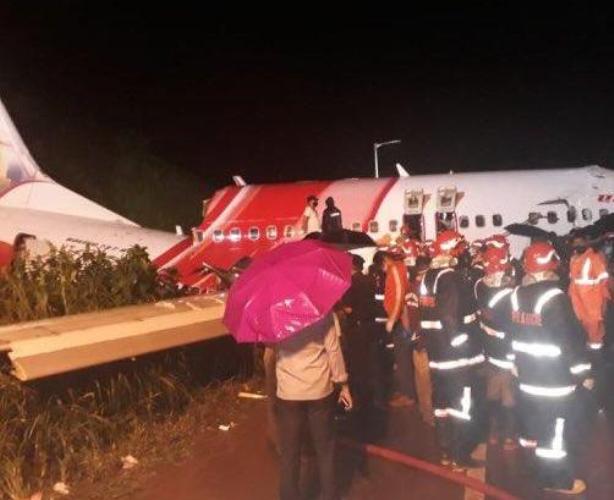 (Reporting and Writing by Shabarni Basu and Deepayan Sinha)