Afghanistan
Afghanistan Updates: As Kabul falls and Taliban rule begins, people rush to flee the country
As the Taliban entered Kabul and took over control of Afghanistan, an unprecedented situation is unfolding in the war-torn nation. We bring you the developments in Afghanistan where there is a mad scramble in the airports to flee the nation amid fear, despair and panic.
LIVE
Updates

US President Joe Biden to address nation on Afghan crisis
16 Aug 2021, 11:10 pm
US President Joe Biden, who is facing crisitcism over the fiasco in Afghanistan will address the nation on Monday night (US time).
National Security Advisor Jake Sullivan told ABC that the country "can expect to hear from the president soon. He's right now actively engaged with his national security team. He is working the situation hard."
According to reports, he has cut short his planned vacation to return to Washington DC from the Camp David presidential residence and "will deliver remarks on Afghanistan" in the White House's East Room, a statement said.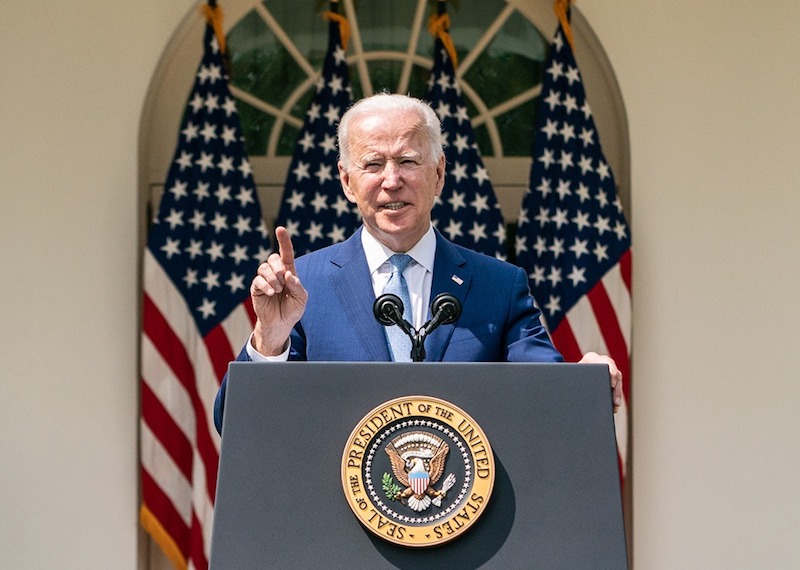 Indian govt assures to repatriate Afghan Hindus, Sikhs to India
16 Aug 2021, 11:05 pm

As panic stricken Afghans are gathering at the Kabul airport to leave the war-torn country, the Indian government on Monday said Hindus and Sikhs will be given priority once commercial flight service begins from Afghanistan's capital city.
The Centre said it would "facilitate repatriation to India of those who wish to leave Afghanistan".
"The government will take all steps to ensure the safety and security of Indian nationals and our interests in Afghanistan," Ministry of External Affairs spokesperson Arindam Bagchi told reporters.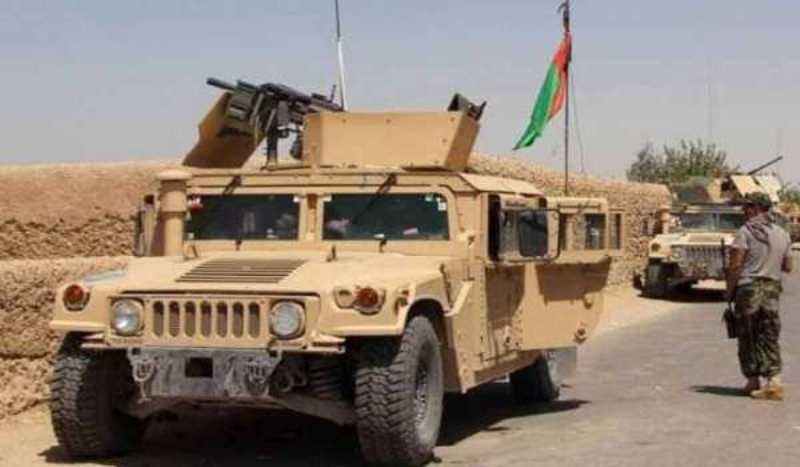 Catch a glimpse of Kabul city today following Taliban capturing
16 Aug 2021, 05:43 pm
Watch video of people falling from plane
16 Aug 2021, 05:40 pm
Video on social media shows people falling to their deaths from an aircraft that had taken off from Kabul airport, presumably having attached themselves from the outside. pic.twitter.com/9KHeiuawXj

— TOLOnews (@TOLOnews) August 16, 2021
Plane with Australian servicemen heading to Afghanistan to evacuate citizens
16 Aug 2021, 05:29 pm
Australia has already sent a plane carrying servicemen to Afghanistan to evacuate Australian citizens and visa holders from the country and will deploy a total of over 250 troops to assist the evacuation, the defense ministry said on Monday.
The ministry assessed the situation in Afghanistan as "highly volatile and dangerous" and pledged to take all necessary precautions to protect those authorized for evacuation.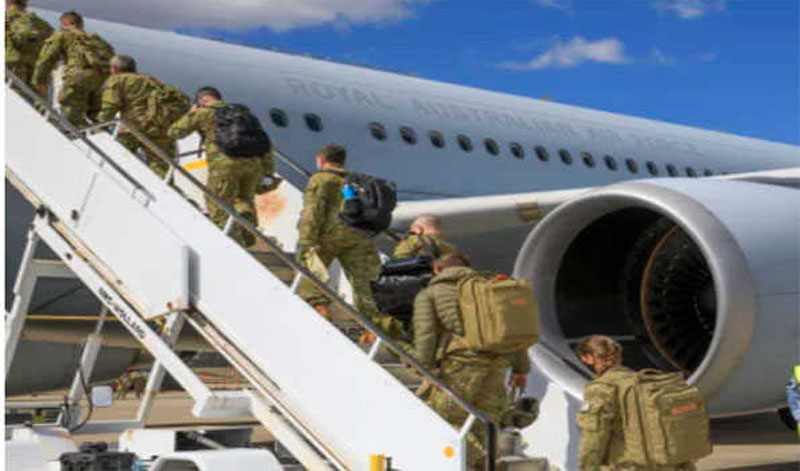 "The mission will be constantly assessed against the latest developments. Australia's evacuation efforts are being closely coordinated with international partners," the statement read.
(image: UNI)
Chaos at Afghanistan airport. Watch video here
16 Aug 2021, 04:41 pm
Scenes of desperation were witnessed at Kabul airport on Monday as hundreds of people, who are desperate to leave Afghanistan, clung on to a moving US Air Force C-17 aircraft on the tarmac.
A video later showed something falling off from the plane after it took to the skies.
Videos uploaded on social media showed hundreds of Afghan people running along with the C-17 on the tarmac as it began slowly wheeling to take off. Some people were seen clinging on to a small ledge near the landing gear.
Hope to see Taliban implementing what is promised to ensure smooth transition of situation in Afghanistan: Beijing
16 Aug 2021, 03:41 pm
Beijing: The Chinese government on Monday said it hopes to see the Taliban implement what it promised to "ensure the smooth transition of the situation in Afghanistan."
"The Afghan Taliban said yesterday that the war in Afghanistan has ended and they will negotiate the establishment of an open and inclusive Islamic government and take responsible actions to ensure the safety of Afghan citizens and foreign missions in Afghanistan," China's foreign ministry spokesperson Hua Chunying said at a daily press briefing on Monday as quoted by CNN.
Gunshots fired at crowd in Kabul airport, reports of deaths
16 Aug 2021, 03:09 pm
Kabul/UNI: Chaos reigned at Kabul's Hamid Karzai International Airport on Monday as gunshots were fired with reports that several people were killed and wounded, a day after the Taliban took over the government and Afghan President Ashraf Ghani left the country.
Tolo News showed videos of hundreds of people running on the tarmac following the shooting. It later also showed purported photos of some people lying dead on the ground at the airport, with their bags next to them.
"Gunfire heard at Kabul airport. Reportedly shots have been fired at crowds seeking to board aircraft. Eyewitnesses report people killed or wounded in the shooting," said the news website.
All commercial flights at Kabul International Airport suspended
16 Aug 2021, 02:02 pm
Kabul/UNI: All commercial flights at the Hamid Karzai International Airport have been suspended, local media reported citing a statement.
"All commercial flights are suspended at Hamid Karzai International Airport in Kabul," a statement reads.
The statement calls on the people to avoid crowds at the airport," TOLOnews tweeted on Monday.
The development comes a day after Afghanistan president Ashraf Ghani fled the country on Sunday evening. Later, in a Facebook post, he said that he had left Afghanistan to prevent a "flood of blood" in the country, after the Taliban took over Kabul.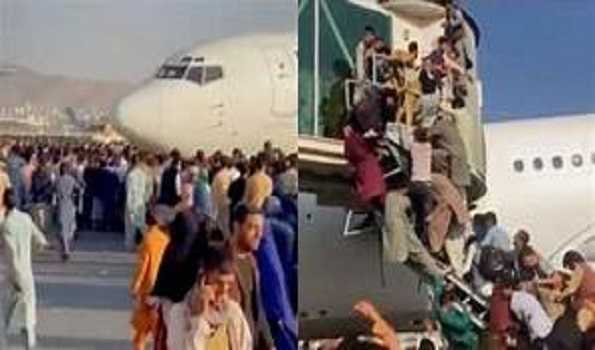 NATO has no plans to return to Afghanistan: UK Defence Secretary
16 Aug 2021, 12:56 pm
London/UNI/Sputnik: The North Atlantic Treaty Organization (NATO) has no plans to return to Afghanistan, UK Secretary of State for Defence Ben Wallace told Sky News.
NATO forces going back to Afghanistan for taking control over Kabul is "not on the cards", Wallace said.
"I acknowledge the Taliban [terrorist group, banned in Russia] are in control of the country," Wallace added.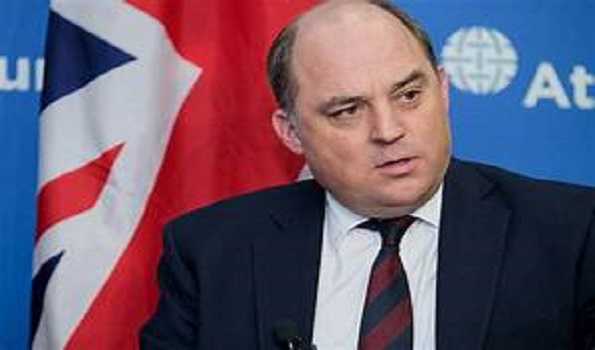 Several people killed as US troops open fire in Kabul airport: Source
16 Aug 2021, 12:55 pm
Moscow/UNI/Sputnik: Several people were killed as the US military opened fire on Afghans in the Kabul airport, a source in the security forces told Sputnik on Monday.

Agence France-Presse reported earlier, citing an eyewitness, that the US military fired warning shots to push crowds back from the runway.
Ex-Afghan President Ghani not in Kazakhstan: Kazakh Foreign Ministry
16 Aug 2021, 12:54 pm
Nur-Sultan/UNI/Sputnik: Former Afghan President Ashraf Ghani, who stepped down to prevent further violence in his country, is not in Kazakhstan, the Kazakh Foreign Ministry's spokesman, Aibek Smadiyarov, told Sputnik on Monday.
"He is not in Kazakhstan," Smadiyarov said in a phone conversation.
Earlier in the day, Tajikistan's foreign ministry said that the aircraft carrying Ghani did not land in Tajikistan or even enter its airspace.
Afghan Embassy in Tashkent says has no information about Ashraf Ghani's arrival in Uzbekistan
16 Aug 2021, 12:53 pm
Tashkent/UNI/Sputnik: The Afghan Embassy in Tashkent told Sputnik on Monday that it had no information whether resigned President Ashraf Ghani had arrived in Uzbekistan or not.
On Sunday, The New York Times reported, citing an anonymous member of the Afghan government delegation at the intra-Afghan talks in Doha, that Ghani had left Kabul for Tashkent together with his wife and two advisers. Ghani's bodyguard has later confirmed this information to Al Jazeera broadcaster.
"We cannot confirm these reports because we do not have such information," a spokesperson for the Afghan Embassy to Uzbekistan told Sputnik.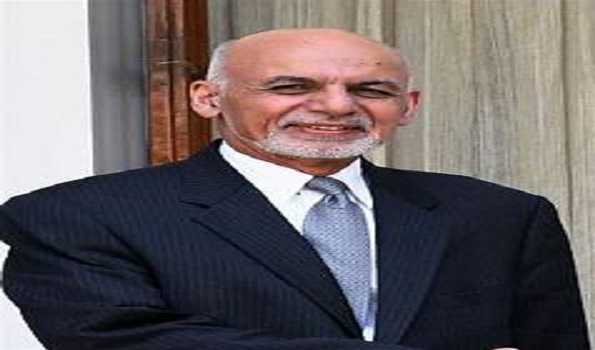 Taliban govt will include non-Taliban Afghans: Spokesperson Shaheen
16 Aug 2021, 12:10 pm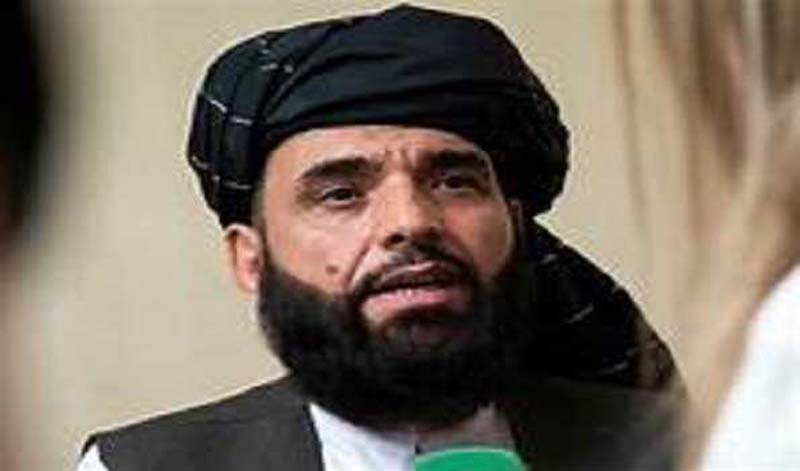 Taliban spokesman Sohail Shaheen has said the Taliban government will include non-Taliban Afghans.
When asked if the new Taliban government will include members of the former Afghan government, Shaheen, speaking from Doha told CNN it would be "premature" right now to name who the officials will be, but he said that they are trying to have some "well known figures" to be part of the government.
"When we are saying an Afghan inclusive Islamic government, that means that other Afghans also have participation in the government," he said.
When asked if the Taliban will call on the current Afghan army and police to join Taliban security forces, Shaheen said all those handing over their weapons and joining Taliban forces will be granted amnesty, and that their lives and property would be secure.
Kabul woke up to a new dawn on Monday as panicked gripped the city with heavily armed Taliban fighters took control of the abandoned presidential palace.
War in Afghanistan is over: Taliban
16 Aug 2021, 12:10 pm
Taliban insurgents have declared that the 'war' in Afghanistan is over after they entered Kabul on Sunday and took control over the Presidential Palace.
Kabul woke up to a new dawn on Monday as panicked gripped the city with heavily armed Taliban fighters took control of the abandoned presidential palace.
US Embassy in Kabul evacuated: Ned Price
16 Aug 2021, 12:09 pm
The US Embassy in Kabul has been evacuated as Taliban continued to take total control over the country after entering Kabul city on Sunday, officials said.
"All Embassy personnel are located on the premises of Hamid Karzai International Airport, whose perimeter is secured by the U.S. Military," US State Department spokesperson Ned Price was quoted as saying by CBS News.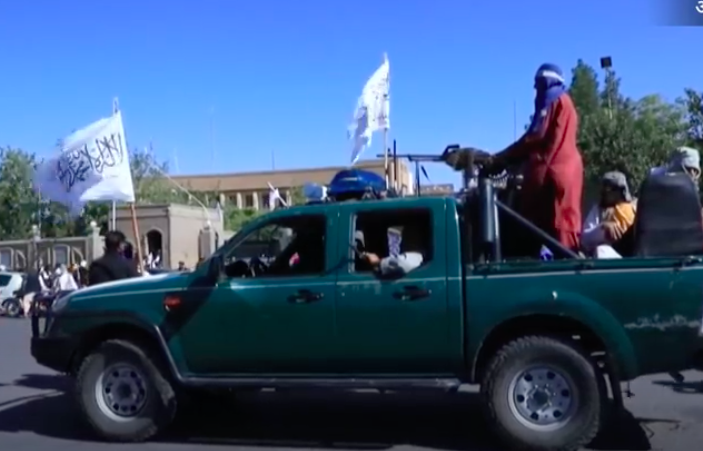 Allow people to leave Afghanistan: 60 nations urge Taliban
16 Aug 2021, 12:08 pm
More than 60 countries, including the US, UK, and Australia, have issued a joint statement where they have urged the Taliban insurgents to allow safe and orderly departure of foreign nationals and Afghans who wish to leave the country.
In a statement, the countries said: "Given the deteriorating security situation, we support, are working to secure, and call on all parties to respect and facilitate, the safe and orderly departure of foreign nationals and Afghans who wish to leave the country."
"Those in positions of power and authority across Afghanistan bear responsibility—and accountability—for the protection of human life and property, and for the immediate restoration of security and civil order," read the statement.
" Afghans and international citizens who wish to depart must be allowed to do so; roads, airports and border crossing must remain open, and calm must be maintained," the statement said.
For further reading: Taliban takes control over Afghanistan Presidential Palace as Ashraf Ghani flees: Reports
The countries said Afghan people deserve to live in safety, security and dignity.
The United States joins dozens of countries in calling on all parties in Afghanistan to respect and facilitate the safe and orderly departure of foreign nationals and Afghans who wish to leave the country. https://t.co/DjOmg3D85v

— Ned Price (@StateDeptSpox) August 16, 2021
Kabul falls with Taliban
16 Aug 2021, 12:07 pm
Kabul has fallen (Aug. 15), with the Taliban capturing all Districts of Kabul Province. President Ashraf Ghani, accompanied by some other leaders, fled to Tajikistan. Later, in a Facebook post (Aug. 15) Ghani claimed that he chose to leave in order to prevent bloodshed in Kabul, calling on the Taliban to "win legitimacy" and reassure the Afghan people. First Vice-President Amrullah Saleh also escaped, later tweeting (Aug. 16) that he was 'on his soil' with a cause of opposing Pak-backed oppression and brutal dictatorship.
Three member 'Coordination Council' formed to manage transfer of power to Taliban
16 Aug 2021, 12:06 pm
A three member 'Coordination Council' comprising Chairman HCNR Abdullah Abdullah, former President Hamid Karzai and leader of the Hezb-e-Islami (G) Gulbuddin Hekmatyar has been formed (Aug. 15) to manage the transfer of power to the Taliban. Abdullah called on the Taliban not to enter the city in order to prevent civilian casualties, adding that God and the Afghan people would judge 'former President' Ghani for his actions. Abdullah, Karzai, Hekmatyar, former mujahideen leader Ustad Abdul Rab Rasoul Sayyaf and several Afghan Government officials remain in Kabul, though acting Defense Minister Bismillah Khan Mohammadi escaped to the UAE.
Disorder and panic prevails in Kabul city and the Airport. ANDSF deserters and criminals have caused disturbances. Civilians trying to board commercial flights out have stormed the Airport. Flight operations are disrupted on account of ongoing Embassy evacuations, which remain in full swing. US military helicopters constantly ferried (Aug. 15) personnel from the US and other Western Embassies to the Airport. Germany and the UK were rushing troops and aircraft to assist with evacuations. The US State Department stated (Aug. 16) that US Embassy personnel were evacuated to the Airport, now being defended by the US military, while the Pentagon stated that Kabul air traffic control has been taken over by US military and another 1,000 US troops were being deployed to Kabul, solely to assist with the withdrawal. In this context, the Taliban reiterated (Aug. 15) assurances that Embassies and diplomats would not be harmed and the Taliban would maintain security in Kabul.
Meanwhile, a delegation of Afghan leaders, including Speaker of the Wolesi Jirga (the Lower House) Mir Rahman Rahmani, former Vice-President Younus Qanooni, Hazara leader Mohammad Karim Khalili, Badakhshan MP Abdul Latif Pedram, and Ahmad Shah Massoud's brothers Ahmad Wali Massoud and Ahmad Zia Massoud, fled to Islamabad, ostensibly for peace consultations.
Earlier, having already surrounded Kabul, the Taliban mopped up all remaining Provincial capitals, except that of Panjshir (Bazarak). The outfit  now fully controls 32 capitals out of 34, with Kabul at its mercy. In Panjshir however, none of the seven Districts are Taliban-controlled and Ahmad Massoud, son of Ahmad Shah Massoud, has been leading the training of militia fighters under the aegis of his organization - 'The Second Resistance'. Ahmad has not offered any reaction to recent developments. Surrounded on all sides by Taliban controlled territory, Panjshir and Ahmad represent the last redoubt, though Massoud's two uncles are in Islamabad.