Maharashtra
Image Credit: UNI
Maharashtra political crisis: Catch all updates
The political crisis in Maharashtra hit a new day with the ruling Shiv Sena and its Chief Minister Uddhav Thackeray struggling to keep their flock after rebel MLA and minister Eknath Shinde flew to Assam along with his loyalists, threatening the toppling of the Sena-NCP-Congress government.
LIVE
Updates

More than a dozen MPs are reportedly supporting rebel Eknath Shinde; Thackeray family isolated
23 Jun 2022, 06:09 pm
NCP to keep supporting Uddhav Thackeray government
23 Jun 2022, 03:31 pm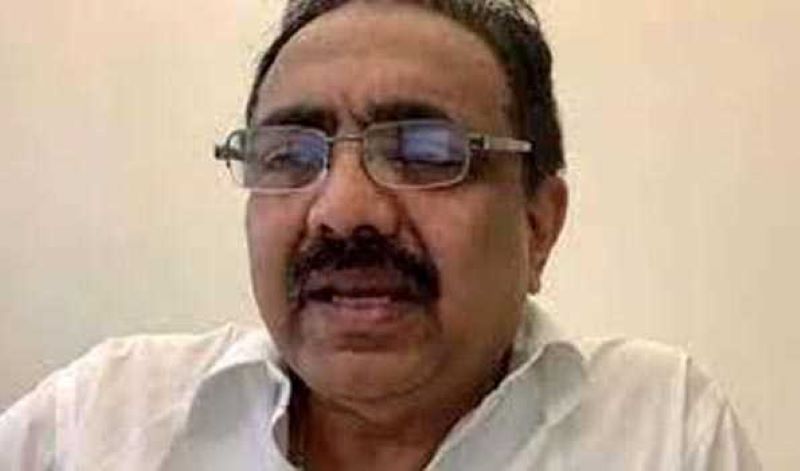 Nationalist Congress Party (NCP) Maharashtra President and Water Resources Minister Jayant Patil on Thursday said his party will continue to support the government of Chief Minister Uddhav Thackeray.
Talking to the media after a meeting of NCP leaders at party chief Sharad Pawar's residence here, Patil said the party leaders will again in the evening to discuss the present situation.
"If the situation arises, we will sit in opposition," he said.
(Image Credit: UNI)
Return withing 24 hrs and we will consider breaking alliance with Congress and NCP: Sanjay Raut to rebel MLAs
23 Jun 2022, 03:08 pm
Only 13 MLAs present at Uddhav Thackeray's party meet
23 Jun 2022, 02:45 pm
20 rebel MLAs in touch with us, claims Sena leader Sanjay Raut
23 Jun 2022, 01:57 pm
Shiv Sena spokesperson Sanjay Raut has claimed 20 rebel MLAs are in touch with the faction he belongs to though the media reports suggest a picture exactly opposite. 
Uddhav Thackeray outnumbered?
23 Jun 2022, 12:43 pm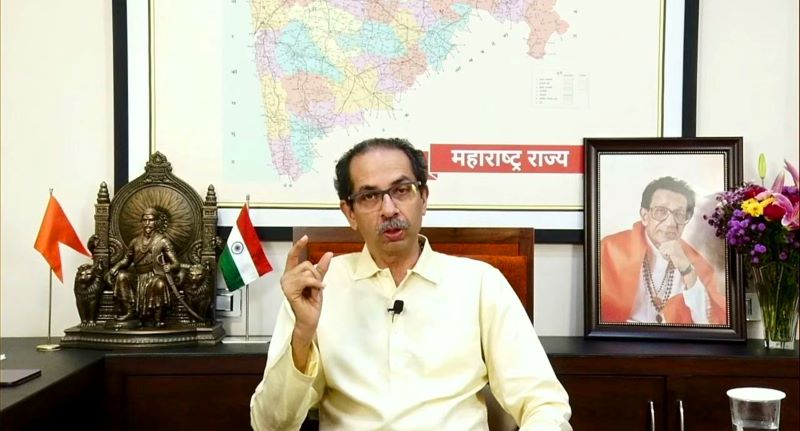 As per media reports, Eknath Shinde has 40 MLAs' support including five Independents. If that happens to be true, Thackeray-led Maha Vikas Aghadi government is just moments away from its collapse. 
(Image Credit: UNI)
Thackeray camp Sena MLAs not reachable, likely joined Shinde group
23 Jun 2022, 11:59 am
Maharashtra political instability deepened further when some of the Shiv Sena MLAs who were in Uddhav Thackeray camps and are currently not reachable reported that they are in touch with Eknath Shinde and expected to reach Guwahati on Thursday.
MLAs Mangesh Kudalkar, Sada Sarvankar, Deepak Kesarkar, Ashish Jaiswal and Dilip Lande have not been contacted.
Mangesh Kudalkar is a Shiv Sena MLA from Kurla Nehrunagar in Mumbai. Sada Sarvankar is the MLA from Dadar-Mahim, a Shiv Sena stronghold in Mumbai. Dilip Lande is from Chandivali constituency in Mumbai, Deepak Kesarkar is from Sawantwadi constituency and Ashish Jaiswal from Ramtek constituency.
TMC protests outside Guwahati hotel where rebel Sena MLAs stationed
23 Jun 2022, 11:19 am
The TMC is protesting outside the Guwahati hotel where rebel Shiv Sena MLAs are present. TMC state president Ripun Bora is leading the protest. 
Eknath Shinde gets support of three more MLAs
23 Jun 2022, 11:09 am
Maharashtra minister and rebel Shiv Sena leader Eknath Shinde got the support of three more MLAs. 
Uddhav Thackeray leaves chief minister's residence amid rebellion
23 Jun 2022, 10:50 am
Maharashtra Chief Minister Uddhav Thackeray on Wednesday left his official residence amid a rebellion by senior cabinet member Eknath Shinde that has created a deep political crisis in the state, reports said.
The CM moved back to "Matoshree", his family home, from his official residence "Varsha" on Wednesday.
'Must quit unnatural alliance': Rebel leader Eknath Shinde after Uddhav Thackeray speech
23 Jun 2022, 10:50 am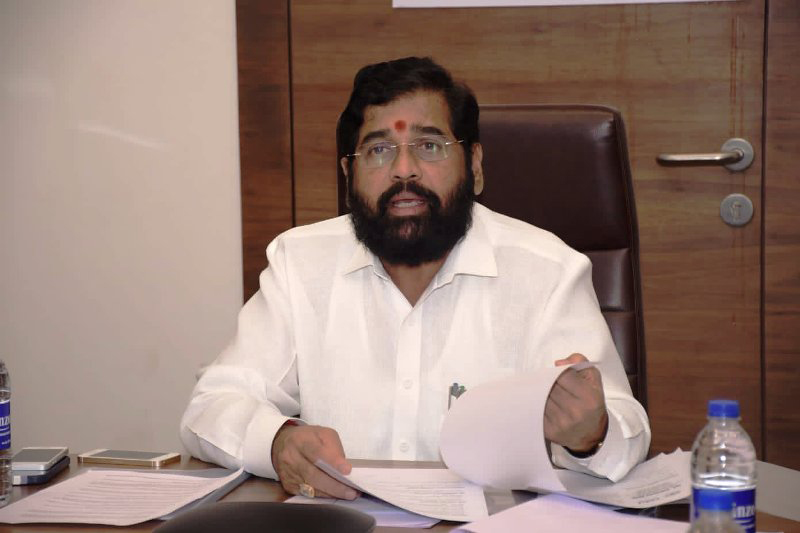 Shiv Sena rebel leader Eknath Shinde, who has triggered the political crisis in Maharashtra, on Wednesday underlined that it is vital to get out of the "unnatural alliance" with Sharad Pawar's NCP and the Congress for the party's survival.
His remark came shortly after the alliance partners in the Maha Vikas Aghadi suggested that the Shinde be named the Chief Minister, NDTV quoting sources reported.
In a tweet, Shinde said: "In the last 2.5 years, Shiv Sena has only suffered and other parties have benefited. Where other parties have gotten stronger, the Sena has only weakened."
"To save the party and the Shiv Sainiks, it is vital that the unnatural alliance be junked. It is important to make this decision in the interest of Maharashtra," the Shiv Sena leader, who is now camping with other rebels in the BJP-ruled Assam, said.
(Image Credit: Facebook/Eknath Shinde)
Uddhav Thackeray meets NCP's Sharad Pawar, Supriya Sule
23 Jun 2022, 10:49 am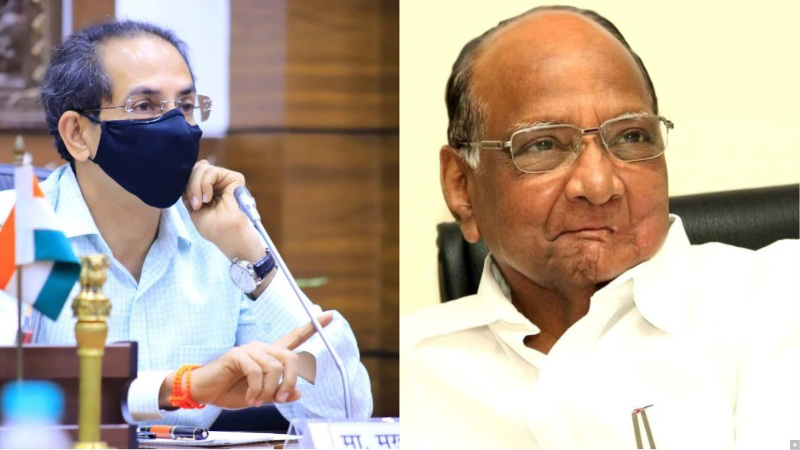 The highly anticipated meeting between Maharashtra Chief Minister Uddhav Thackeray, NCP chief Sharad Pawar, and Supriya Sule has concluded at the CM's residence in Mumbai amid the massive political crisis in Maharashtra.
Following the meeting, Thackeray was seen coming out of his residence to greet his supporters.
According to NDTV reports, the Congress and Sharad Pawar have suggested that Shiv Sena rebel Eknath Shinde be named the Chief Minister of the state.
Thackeray's government, consisting of three parties- the Sena, the Congress and Sharad Pawar's NCP - came to power in 2019 and was architected by Pawar.