Stamp of Quality? Exploring the Major Casino Software Developers
In all types of media, there are certain indicators that suggest a mark of quality. In music, for example, you might be inclined to favour something that has been produced by Quincy Jones. Or, in movies, something that has been created by DreamWorks, with Steven Spielberg in an executive producer role. The same goes for video games, where you might favour Electronic Arts or Capcom.
Is it possible, then, that the same thing can be said for casino games? We are, of course, talking about casino game software, and not suggesting that some company creates a better roulette wheel. The short answer is – yes. Certain developers have created portfolios that have helped them be recognised among the biggest and best in the business. If you were to say the names "Playtech" or "Microgaming" to an experienced casino player, you would get a response similar to that of saying "Warner Bros." to a movie fan.
Big developers have more resources
As with movies, bigger doesn't always necessarily mean better. But the big-name developers do usually create games with more mass appeal than smaller operators. They have bigger budgets, more staff for R&D, and will often tie up with movie studios, tv shows and celebrities to bring out branded content. It's important to remember that the industry is very competitive at the developer level, so the big operators – Playtech, IGT, NetEnt, Microgaming – will pour resources into creating the next big advances in casino tech, like 4D gaming or VR.
All of this means that no casino site is exactly the same. Indeed, just like you might see different content on Amazon Prime and Netflix, developers will sign (sometimes exclusive) distribution agreements with online casinos. For example, you can find both Playtech and NetEnt games at Casino.com Canada, whereas other site might hold just one or neither of those developers' games. Indeed, of all developers, Playtech is perhaps the most 'Apple-like' in its licencing, i.e. limiting the number of casinos that can hold its portfolio and creating an element of exclusivity.
The developers' role is not just limited to creating the games either. Increasingly, we have more and more games that host progressive jackpots. Those jackpots, which can reach millions, might be connected across a series of games and across rival casinos. But once that jackpot is triggered, the payment is made by the casino software developer, not the casino that the winning bet was made on. Indeed, companies like Playtech, NetEnt and Evolution will also manage the vast studios needed to make live dealer casino games a possibility.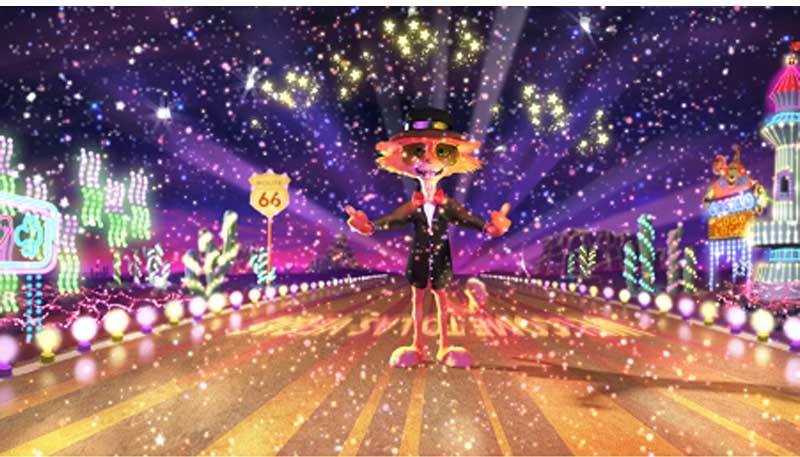 Developers bring idiosyncratic traits to each game
Is there, then, a best casino games developer? It's not really possible to say, as casino gaming is like every other type of media consumption – a subjective experience. But we can say that some developers are associated with a certain genre of game, and thus players, depending on their tastes, will be drawn to them: Playtech's calling card is of premium-branded content, i.e. games based on movies like Aquaman or TV shows like Britain's Got Talent; NetEnt is mostly associated with 'cute' games, albeitwith stunning animations; Evolution is a live dealer specialist.
While some might dismiss the role of developer as unimportant when playing casino games, it should not be overlooked. More so than how the games look and feel, developers can also have certain traits when it comes to RTP (virtual house edge), volatility (how often they pay out) and strategies employed. Regardless of tastes, those are important factors for any casino player to know.