Check out how video artists are addressing various issues through their work at the VAICA exhibition
Kolkata/IBNS: Comet Media Foundation, Kiran Nadar Museum of Art, and Jehangir Nicholson Art Foundation have come together to hold an exhibition titled VAICA or Video Art by Indian Contemporary Artists.
Curated by Bharati Kapadia and Chandita Mukherjee, the exhibition will take place between January 3 and 6, 2020 at the KNMA in Delhi NCR.
Video art defies many of the conventions that define theatrical cinema.

The curators of VAICA aim to bring together audiences curious to engage with current developments in the arts.
This festival is an attempt to offer exposure to a wide range of artists' videos, addressing varied issues, and giving a window on the vast possibilities that the idiom of video can offer to the artists' imagination.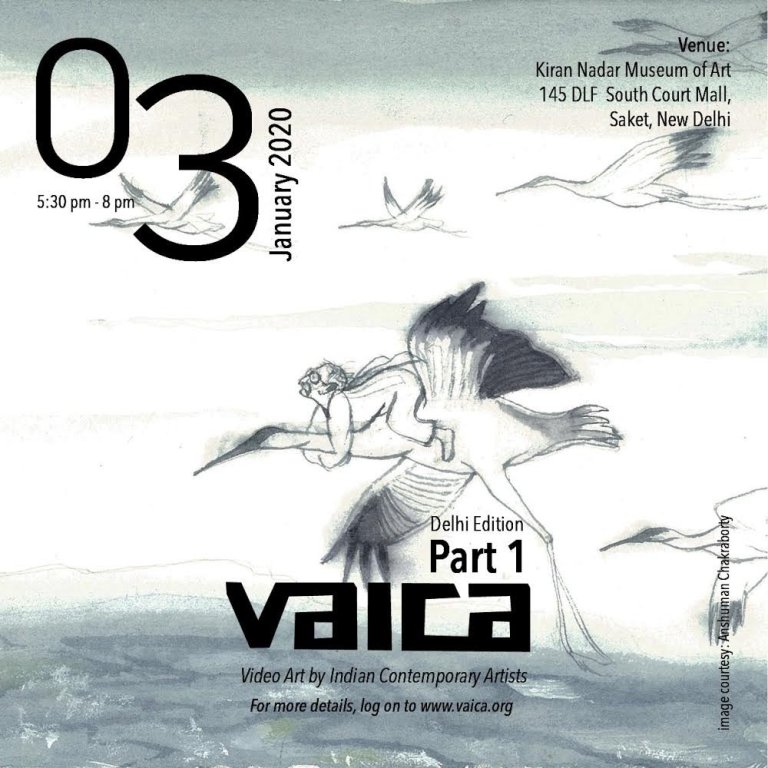 The festival features work from some of India's foremost artists, some working with the medium for decades, like Ranbir Kaleka and Navjot Altaf.

It includes artists like Shakuntala Kulkarni, Anuradha Upadhyay and Manmeet Devgun who have adopted the medium to engage with complex situations faced by women.

Anshuman Chakraborty, Ranu Mukherjee, Sumakshi Singh and Archana Hande address vocabularies of visual art in their work while Tushar Joag, Sharmila Samant and Vidha Saumya critically engage with the realities of the social environment.
Artist, graphic designer, art consultant and performer, Bharati Kapadia has been engaged with the visual arts in various capacities for over four decades.
Chandita Mukherjee is a documentary film maker who has extensively explored the links between science, technology and society in her work.
Established by art collector Kiran Nadar in 2010, the Kiran Nadar Museum of Art (KNMA) is the first privately-funded museum of art exhibiting modern and contemporary works from India at the sub-continent.

Located in New Delhi NCR, India's capital city, KNMA hosts an ever-growing collection of artworks that both highlights a magnificent generation of 20th-century Indian painters from the post-Independence decades and engages with the different art practices of younger contemporaries.
The exhibition will be held at KNMA, 145, South Court Mall, Saket. Delhi NCR, 5.30pm to 8pm.

Image Credit: KNMAIndia/Twitter