I never want the journey to end: Radhika Agarwala
Radhika Agarwala is one of the new young artists on the block making her presence felt since her return to India from London with exciting works. She recently came up with her third exhibition- In The Middle of The Garden- with Serbian Ivana Ivkovic and painter Viraag Desai at Tejas Gallery in Kolkata after a year long residency for the initiative. TWF correspondent Shubhashree Hom chats up the promising painter living between Kolkata and London
As a first question I would ask you to introduce Radhika Agarwala as a person to our readers?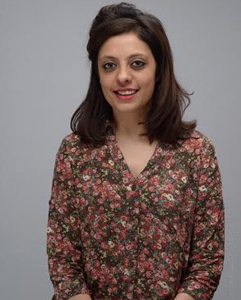 I am an artist, an explorer of cities ,objects and cultures, a wanderer of the unknown and known. I returned to my homeland after six years and have to say it's quite overwhelming and exciting to be back. I was born and raised in Kolkata .As a child, I was surrounded by music, cinema, art on the streets and home, chaos and bling everywhere. Drawing was my first tool I plunged to express my world. I finished my undergraduate in painting from Rabindra Bharati University. I got eager to engage with other communities and look at art outside my periphery and left for America. I studied at School Of The Art Institute of Chicago and Florida, worked as an artist apprentice in New York only so that I could spend time in museums and galleries. Life suddenly was rapidly changing, and the thirst to travel and interact and collaborate with other artists became like an addicition. I finally moved to England to finish my second masters from Goldsmiths in London where I ended up living the last three years.I exhibited widely and did few residencies in Europe and to pay my bills,worked at the Natural History Museum. During this years, I experimented and learnt how to live, think and survive differently the most. Moving has been the only consistent thing. I was never in a comfort situation as such and hence pushed all my boundaries. The more uncertainty there was, more new doors seemed to have opened. I walked, collected and documented stuff from everywhere-books, images, sounds, animals, roads, nature. My work is a by- product of all of this and the influence of the west and east merging and collapsing together and ultimately depicting a metaphysical journey.

Did you always want to become a painter? Was it your passion?

Yes, I always wanted to become a painter .Painting, sculpture, video, drawing all work parallel for me. The idea was to be able to make things and show an alternate reality.

Artists don't get the usual benefits and acceptance that easily, so yes, it was only my unlimited passion and desire.


Radhika, how do you approach your work when you plan for your projects?

It largely depends on the kind of space and concept. Group and solo exhibits have a different sentiment and approach. If it's a solo show that I had in London 2013 at Hjellegjrede Gallery, 'For Two Lovers', I worked for one full year towards it and my time was divided between London, Turkey, Austria and Kolkata. But every painting that I created was a product of research and data I had collected along those cities and conversations, yet a committed theme was always on my mind. I had a familiarity with the gallery space which also changed the dynamic. For my group show that finished last month in Kolkata, 'Beneath The Black',Gandhara Art Gallery, there was very little that I could orchestrate other than hanging my painting which was largely determined through the title and concept note of the show. At present, I'm collaborating with few scientists and working with unfamiliar subjects and hence I'm not in so much control with my technique or final production ,rather more excited about the process. So it all depends.


Tell us about this Bagan Projects?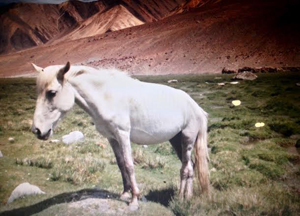 Bagan Project is an artist led initiative residency program by my former colleague from Chicago and myself. We both being residents of Kolkata realized the lack of an adequate space for artists to experiment and collaborate. It is essential for the city to have outside influences and via our program, an international cultural exchange along with critical discourse will take place. The residency site is set amidst exquisite flora and fauna, forty five minutes away from Kolkata.It is suitable for self-directed and research based projects, for emerging and established artists from all genres and countries. Curators, art critics and art patrons are welcome to open studios and lectures. The first artist that we invited was from Serbia. Three of us worked at the site and it was interesting to see the outcome, filled with cross cultural debates and we perceived the panorama quite differently.


Tell us about your 3D documentary? What have you tried to show your audience through it?

This documentary to me is less of a film and more of a three dimensional painting. I wanted to portray aspects of surrender and rituals. The wild horses walk collectively ,grazing, drinking and meandering and with the music that plays along makes us anxious as though there would be a climax or an attack. This is the anti Garden of Eden ,a hyper real landscape and a representation of wilderness in which these creatures are the only survivors that are symbolic of universal existence .The title 'Harder, Better ,Faster ,Stronger', is derived from a French electronic band and the music piece is from different recordings of chamber music. I like to incorporate references from popular culture, things that I see and listen to everyday. I shot the entire film in the mountains of Ladakh, where I spent a lot of time and it's an assimilation of many small shots that I have to put together through editing which results in seamless looping video. I have tried to show them a beautiful surface with mutants and created tension and symbology but I want to keep the message open ended for the audience.


So, what made you to venture into the 'Middle of the Garden'?

The residency where we have set up our project is surrounded by many shades of green. It reminded me of the botanical gardens with specimens of plants, shrubs and trees. Some are identifiable and others are not region specific. I wanted to challenge myself against this fantastical kind of surrounding.


How do you think the viewers should relate to it?

It's somewhat like a puzzle and the viewers can decide to resolve it or not. Because it's like the feeling when you are really standing in the middle of nowhere, you don't know what would happen next. There is a sense of mystery, suspense and eeriness in it.


That means you have added a touch of absurdity in your creation?

I think so. From the start, things were uncertain, conversations between the three of us,the cup of coffee I drink, the painting which I draw, the place where I worked that's not my home and hence this this uncertainty prevails in my life everyday. I made a monochromatic painting and called it 'In The Night, No Control'. It was a barren topographical view of nature with few sections of paint gleaming out.This was part of the show.


From where have you drawn inspiration for this exhibition?

Nature was the common denominator in mind and inspiration for this exhibition.


Why did you choose the title 'Middle Of The Garden'?

Sometimes ideas just crop up and 'Middle of the Garden' was that and seemed ideal for our ideologies. Two other artists and myself were searching and stuck in an utopian kind of landscape. All our discussions, tea sessions and execution of work was in this in between space.

One can never know what you find in the middle of the garden, it could be anything or nothing. I wanted to play with this notion.


Have you also tried to add this romanticism in your documentary?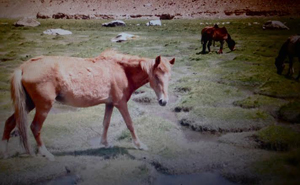 Yes, there is a huge role of romanticism within the documentary. Because I have imagined a hyper real world with untamed powerful creatures who are the only survivors .They are my superheroes. It is not us that makes the land so sublime. I like dealing with such absurdity where the positive and negative are superceded. There is a relationship of idealism and folklore attached to it and I have tried to break the monotony and mundane aspect through the music that amplifies a particular energy to it.


Your work depicts that you have tried to highlight the absurdity of myth. So have you tried to challenge this concept to the viewers or just stated whatever came to you?

I have tried to do both. Myths generally are absurd. It's like a story that can be told and interpreted in million different ways.I enjoy fantasy, history, and symbols and somehow cross pollinate all these aspects into one surface. But this was the first time I did not use my hands literally to create or display something and this was a constant battle for me in a good way. This particular work was an accumulation of impulses ,experience and reactions in the wilderness.


What do you prefer dreamscape or landscape?

There is no big difference between the two. Though the video for me is more of a dreamscape than a landscape. It is a surrealistic documentary of a landscape.


Would you like to give a message to the young artists who inspire you in terms of work? If you are asked to guide them what would you say?

Be fearless and believe in your dreams. Get out of your comfort surrounding ,belonging and obviously create art in whichever form every single day. It has to become a happy ritual. Nothing comes easy but in a time like today, things are more accessible. Be careful about technology as it can overpower emotion and instincts sometimes. But on the whole, do not give up, there is a lot happening that one can grab to.

There are no rules or guide that one can follow. Each artist makes their own. It's a journey of massive ups and downs that we have to learn how to embrace and filter through. I would never like to end that and only hope to make it more meaningful through my art.


As a last question I would ask what's next?

My paintings will be shown at Osians, Mumbai in September and ArtBull, Delhi Auction houses in December .A group show in London in November is also in the pipeline.