Public Relations – Present and Future
Public relations simply put are the communication processes between companies, organizations or individuals and the general public. PR experts try to establish and maintain relationships with an organization's target audience, all verticals of the media and opinion leaders. Data for this extremely fast growing sector designed to promote the interests and image of clients shows that worldwide public relations revenue is projected to grow from 14 billion U.S. dollars generated in 2016 to approximately 19.3 billion by 2020. In the United States, PR agencies generated a revenue of 13.5 billion U.S. dollars in 2016, experiencing 17 per cent growth compared to previous years.
Emerging Trends in Modern Public relations
Modern public relations have evolved from the past. From banners, television, and intelligent adverts to the present state but it is a never-ending struggle for most companies due to lack of understanding what entails public relations in 2017, and onwards.
Some of the emerging trends defining public relations are:
1) Analytics
Very few people actually cared about numbers when it came to marketing a decade or two back. To attract the attention of the market an appealing advertising banner placed across the street, walls of buildings or on TV was enough. It no longer matters how good your your advert is, your client shall question the numbers behind the advert. Availability of too much information makes it harder to discern between the wrong and right information. Companies trying to succeed in modern public relations have to embrace numbers and analytics. Companies, including the tech, trying to market themselves based on social impact, must do their research, collect their data from both prospective and existing clients and then put some sense in those data. Putting them into perspective in form of website traffic, number of leads etc makes sense of the drill of analytics.
2) Data
New age public relations have become ever dependent on data. PR is all about stories and to make it a compelling narrative for the target audience, important data has to be collected and scrutinised. Due to internet so much of information is available and at the click of the button a website, logo, design templates are ready to give the companies their identity.
For startups, it has become more important to use data to define PR strategy. The startups' PR teams know the importance of every piece of data they collect and use to create interesting tales that interest their TG.
3) Influencers
Modern public relations can no longer be controlled or defined only by media. The game is changing. The world is now a global village courtesy the internet and improved technology. Previously, the press defined and governed brand awareness. However, in the current world, that neighbour of yours who has 100k followers on Instagram can give life-changing impact to your brand.
The world today consists of people who are trusted and highly followed by people. Bloggers too have become extremely influential and those who are credible can be the go to person when you need to send the word out about your company.
4) New Age Pitching
Previously, mass emailing worked so effectively because journalists, writers, and bloggers all received very few emails and pitches. It is not the same anymore.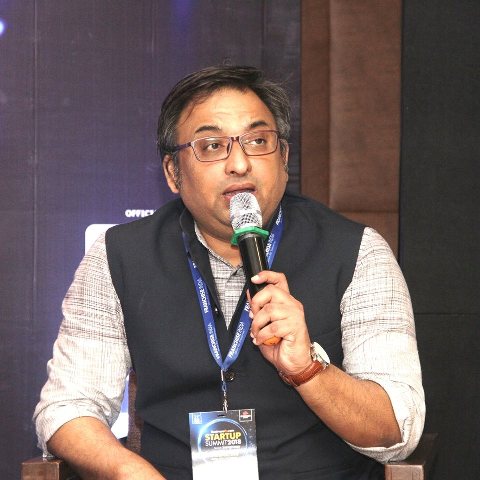 Today, pitching is only effective if you take your time to study everyone in your press list, their readership, and niches. You cannot get away with mass emailing anymore because journalists and bloggers now receive hundreds of pitches per day. They can also easily tell when the email was sent to a gazillion other journalists.
In modern public relations, pitching has to be done keenly and backed by research. The startups that are focusing on pitching based on collected data get media coverage easily than those who are sending emails trying to pitch their new launch or product feature.
5) Publicity and Customer Satisfaction
Business enterprises need to understand that in New Age public relations, publicity won't take them too far. The final outcome of any PR exercise has to be customer satisfaction. Publicity is just the starting point. If customers are unsatisfied, bad testimonials shall prove to be detrimental for any companies' business interests. It is mandatory to ensure that the product or service is perfect. Startups looking for press coverage after developing the minimum viable product (MVP) should ensure that the core part of that MVP executes the idea and solves the problem it set out to solve at the outset. Publicity only works when customers are satisfied, word of mouth publicity becomes very important.
6) Content strategy
It is nearly impossible to succeed in the current world without having content strategy with a definite and content and marketing strategy focussed on products.
The social network now has more than seven billion users worldwide, including Twitter, Instagram, Pinterest, and Google Plus.The only way to be noticed on these social networks is to prioritise content creation and marketing. Such content must include articles, videos, infographics, graphics, and audio, among other choices.
In India, Public Relations industry was up 18 per cent to Rs 1,315 crore in FY17, according to a report. The Public Relations industry grew 18 per cent in 2016-17 to Rs 1,315 crore with boutique firms performing remarkably well, says a report.
The industry is further expected to register double-digit growth and reach Rs 2,000 crore by 2020, the report released by Public Relations Consultants Association of India (PRCAI) said.
The growth has been driven by FMCG, Retail, Automobile Real Estate, the report said, adding that large firms have reported significant increase of 14 per cent in FMCG and retail revenues. The IT sector saw a decline with a revenue share of only eight per cent compared to 20 per cent in the previous year.

In terms of challenges facing the industry, it said availability and retaining talent continues to be a key concern for stakeholders. As a result, the focus of all firms has been employee growth, training and motivation.
What is the road ahead?
1) Brand advocacy will grow
Mainstream marketers are gradually losing their reluctance to advocate political and social issues in their paid content and corporate social responsibility positions. Get ready for more of the same in 2018.
2) Visual storytelling will be better and easier
In 2018 we're likely to experience more technology-assisted visual storytelling and experimentation by brands.
3) Paid and earned media will come together.
In an era plagued by charges of "fake news," the influence of trusted brand domains and recognizable journalism is more important than ever. However, earned media alone may not be enough in today's competitive social content landscape. PR professionals shall need to understand the techniques of how to use content tools and paid techniques to amplify the content.
4) Public relations will emerge as a strategic management function.
PR has not been able to embed itself into academic community and its thought leadership and alumni networks, but decades long efforts by professional bodies to create a true methodology for evaluating outcomes has placed PR on a track to come into its own.