J&K Investment
Dubai Expo 2022: J&K inks six investment agreements
Srinagar/IBNS: From real estate to tourism sector, Jammu and Kashmir has wooed investors to sign crucial business deals at the Dubai Expo 2020.
The J&K delegation led by Lieutenant Governor Manoj Sinha has inked six investment agreements that will benefit the real estate, infrastructure, tourism, health and horticulture sectors.
Significant deals
J&K on Wednesday signed a Memorandum of Understanding (MoU) with LuLu Group to set up a food processing and logistics (FPL) hub in Srinagar.
This agreement was signed by Principal Secretary of Industries and Commerce for J&K, Ranjan Prakash Thakur, and Ashraf Ali MA, Executive Director at LuLu Group.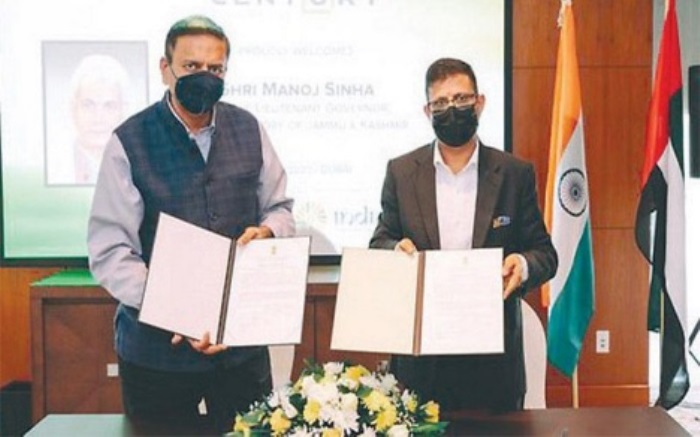 "The world-famous GI-tagged saffron has been launched at LuLu Hypermarket, which I see as a major step towards boosting the J&K-Dubai partnership.
"LuLu group is already importing apples from Jammu Kashmir and with saffron, we are adding Kashmir's finest spice to the basket. I am certain this new beginning will take our trade to unprecedented levels," the Lt Governor said.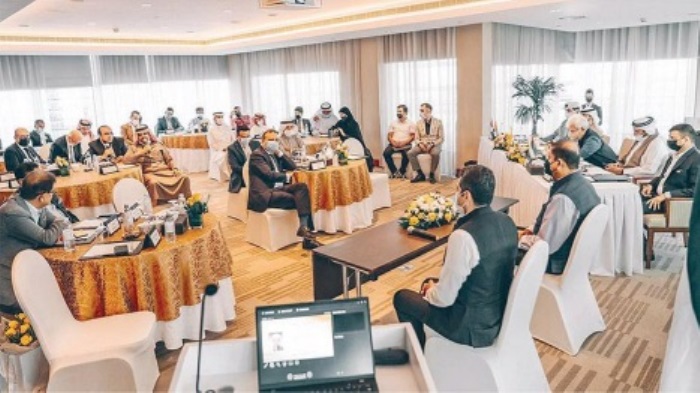 Dubai ports giant DP World is planning to build an inland port in Jammu and Kashmir.
DP World officials have planned to visit the 250-acre site earmarked for the inland port facility. This ambitious project will be finalized soon.
Addressing the Investors Summit at Dubai, the Lt Governor highlighted the strong business scenario in Jammu & Kashmir.
Due to transparent policies, ease of doing business, we were able to clock investment proposal worth Rs 45,000 crore and additional Rs 18,300 crore in the real estate sector, he said.
MoU with Century Financial for $100 million investment
J&K on Monday signed an MoU with UAE's pioneering financial services company, Century Financial for an investment of $100 million.
The investment will cover three hotels and one commercial cum residential complex in the union territory.
Sh. Bal Krishen, Owner of Century Financial, is originally a native of the Doda district, Jammu and has been a forerunner in supporting his home region.