Joe Biden | Kentucky tornado
Image credit:Video grab of Kentucky tornado from New York Times
US president Joe Biden offers federal assistance to Kentucky, other states hit by deadly tornadoes
Washington/IBNS: United States President Joe Biden has assured that the federal government will extend all possible help to the central areas of the country torn by the deadly tornadoes which claimed more than 70 lives in Kentucky alone.
Biden has declared a state of emergency in Kentucky where the deadly tornado claimed several lives.
He has signed a Federal Emergency Disaster Declaration enabling for the release of funds for Kentucky, which is the worst affected state.
"Today, President Joseph R. Biden, Jr. declared that an emergency exists in the Commonwealth of Kentucky and ordered Federal assistance to supplement Commonwealth and local response efforts due to the emergency conditions resulting from severe storms, straight-line winds, flooding, and tornadoes beginning on December 10, 2021, and continuing," the White House said on Saturday.
More than 70 people died alone in Kentucky in Friday night's storms.
image credit :NPR Video grab
The death toll is expected to rise above 100.
Emergency protective measures, including direct federal assistance, will be provided at 75 percent federal funding and will apply to the counties of Breckenridge, Bullitt, Caldwell, Fulton, Graves, Grayson, Hickman, Hopkins, Lyon, Meade, Muhlenberg, Ohio, Shelby, Spencer, and Warren, the White House specified.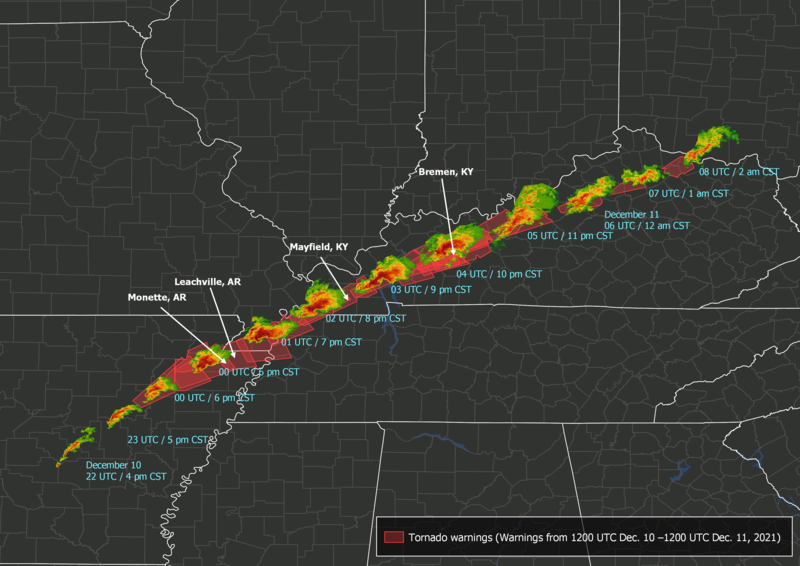 image credit:wikipedia commons
In the early hours of Saturday, Kentucky Governor Andy Beshear declared a state of emergency and asked President Biden for federal assistance after an outbreak of tornadoes ripped through the state, along a path extending more than 200 miles (320 kilometers).
The city of Mayfield was particularly hard-hit with more than 100 people huddled inside a candle manufacturing factory there when a tornado ripped through.
While a dozen people in the factory were killed, more than 40 people were rescued.
Emergency teams are carrying out searches through the rubble of the factory.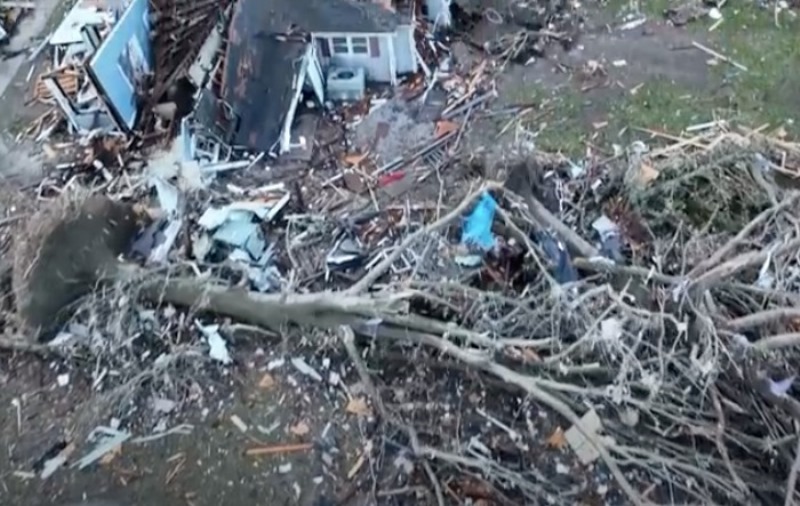 Image credit :NPR Video grab
Tens of thousands of people in the state are also facing acute power and water shortage.
Meanwhile, at least 12 people died in other states where tornadoes wreaked havoc, including six in an Amazon warehouse in Illinois.
[With UNI/Sputnik inputs]