Uyghur
Uyghurs protest in Washington against Chinese persecution
Washington: Wearing masks, which were decorated with the flag of their native East Turkestan, a group of Uyghur Muslims demonstrated outside of the US Department of State here against their persecution and that of other religious minorities in China on Friday.
The demonstrators also hold flags representing East Turkestan.
The protest remained peaceful.
The protest – which occurred in tandem with similar events around the world – was organized by the Uyghur-led government in exile of East Turkestan. China bars that government from operating, instead granting power to the ethnic Han regional leadership of the Communist Party, reports BreitBart.
Uyghur activist Haidr Jan attended the protest and asked people to support the Uyghurs exiled around the world, including in the United States, for their effort to hold China responsible for the placement of Uyghurs, Kazakhs, and other Muslim ethnic minorities in concentration camps, where they have endured indoctrination, torture, slavery, and murder.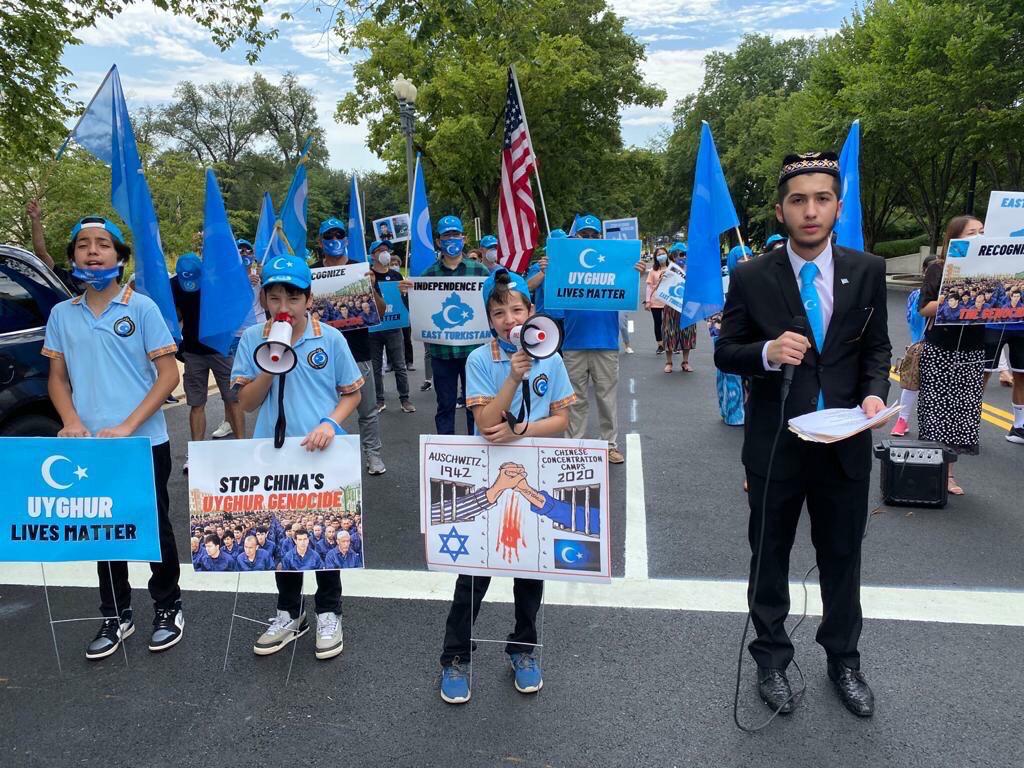 "We call for the international community to take action against the 21st Century Holocaust," Jan was quoted as saying by BreitBart.
"China has been engaging in a brutal campaign of colonization and genocide in East Turkistan."
Jan said that China has put as many as 3 million religious minorities in "concentration camps, prisons, and labor camps," a number verified by the Pentagon.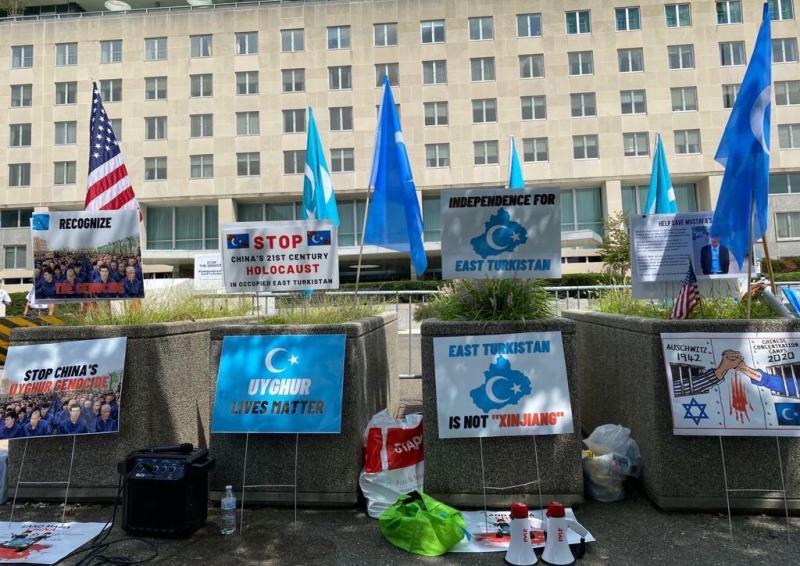 Jan said the East Turkestan's government in exile – a parallel structure run by Uyghurs, as opposed to the Xinjiang government dominated by Han members of the Communist Party – is calling on the International Criminal Court to investigate China's human rights abuses.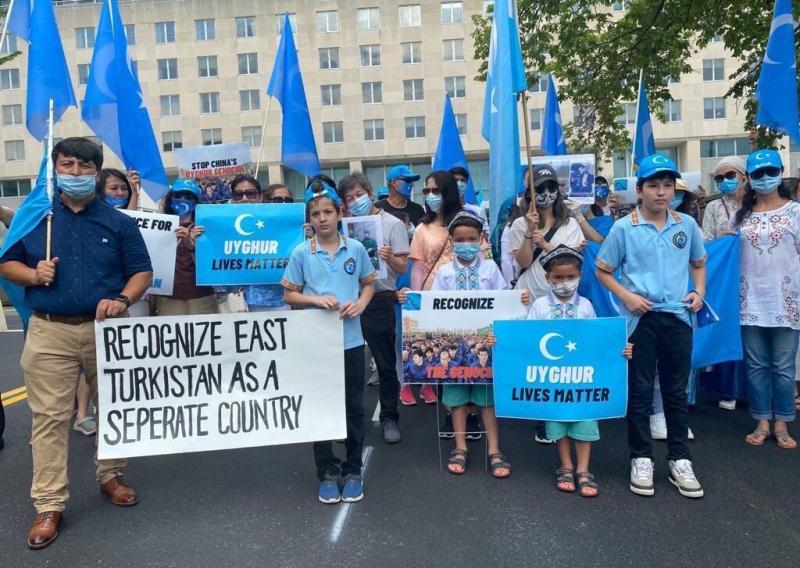 Protests were also held New York.