After New York, Tibetans protest outside Chinese consulate in San Francisco
San Francisco/IBNS: As the Covid-19 count soars across the globe, protestors are finding new ways to exhibit their dissent against the Xi Jinping-led Chinese government, as they accuse Beijing of suppressing facts pertaining to the deadly virus.
Members of the San Francisco Regional Tibetan Youth Congress (SFRTYC) took this opportunity to gather in front of the Chinese Consulate and demonstrate.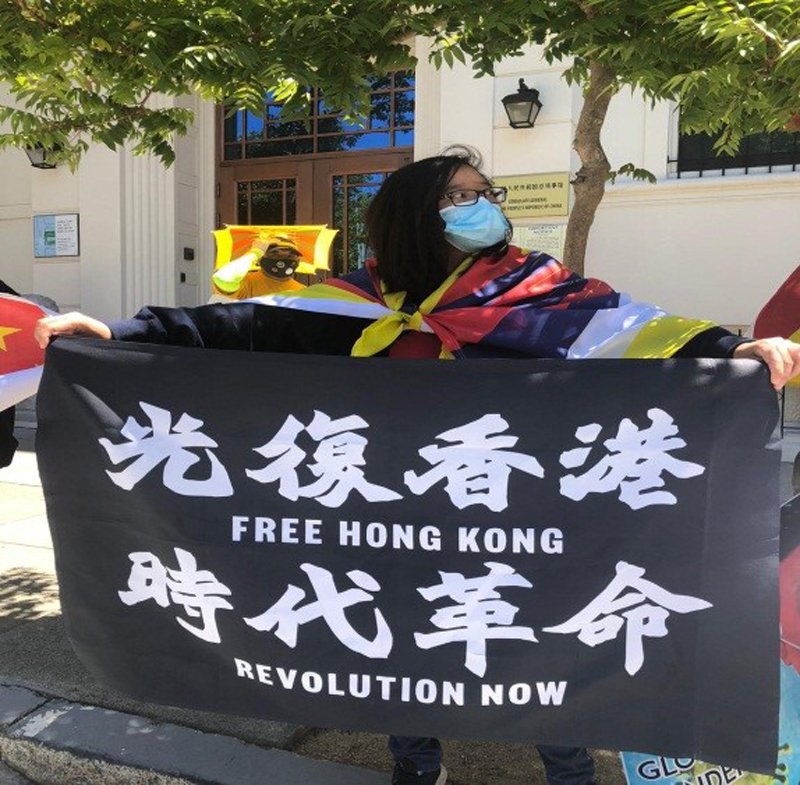 The incident took place on Friday (July 10). The protest was named "Global Movement of Boycott Made in China' and went on from 12 PM to 2 PM.
Images showed Tibetan dissenters holding up placards with anti-China and pro-democracy slogans.
Some placards read: "China Lied, People Died", "China is Responsible of 2020 Global Pandemic", "Unite for Tibet", "Tibet Stands with Hong Kong" and "Free Hong Kong", raising a voice against issues that are caused by the blatant Chinese oppression in several regions near the mainland.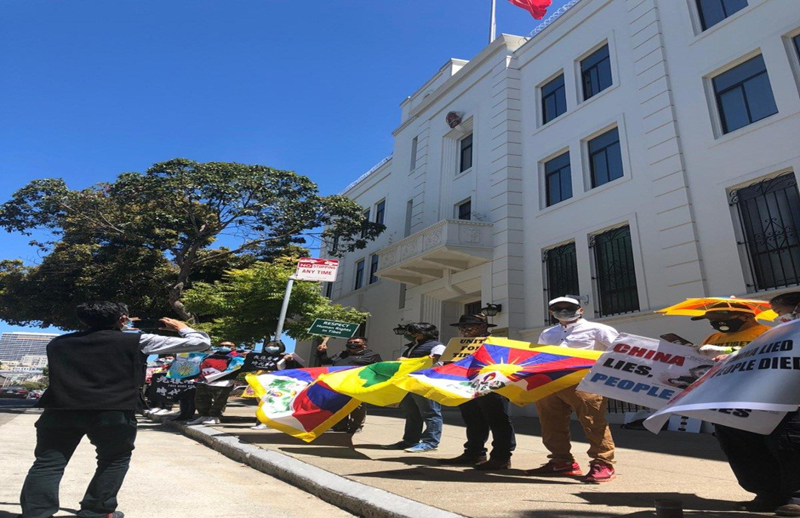 There are anti-China sentiments among the people here who are angry with the deceit meted out to them by the Chinese government.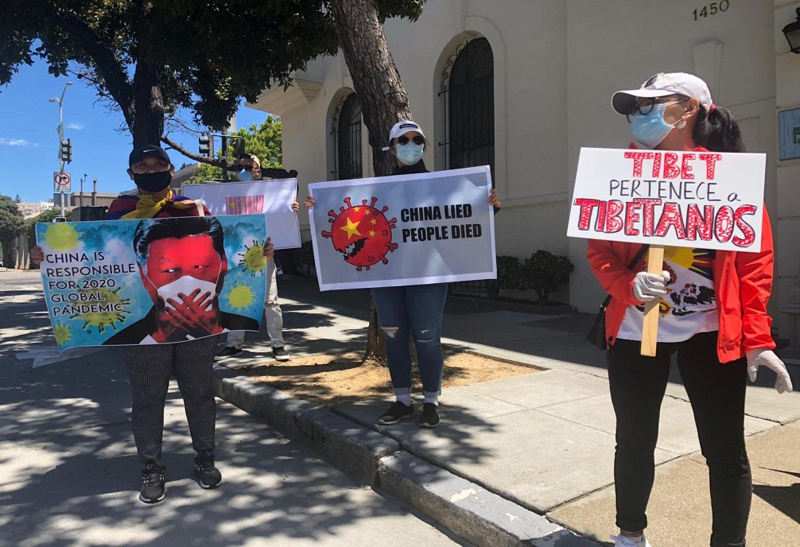 It is believed that the protesters utilised this anti-China sentiment to highlight other causes, like freedom of Hong Kong and Tibet.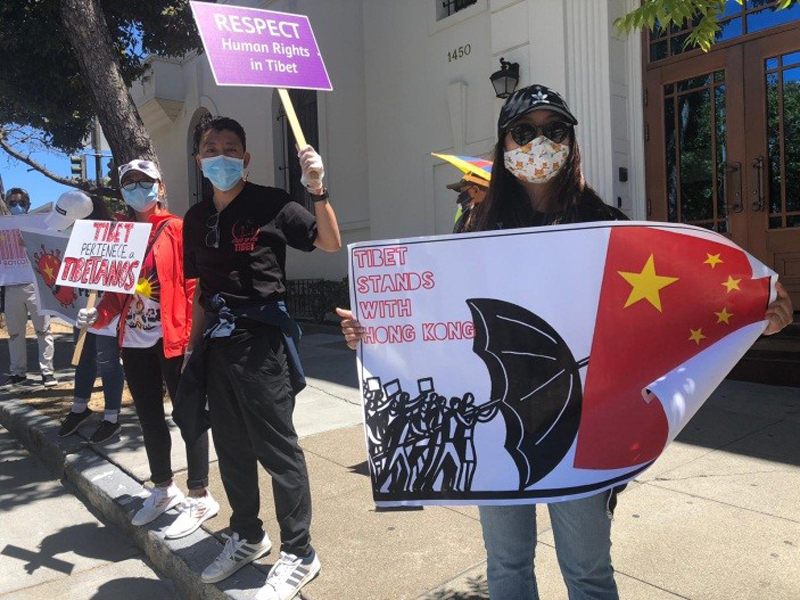 In a separate incident, a group of Tibetans launched a protest in front of the Chinese consulate in New York on Friday last. The dissenters raised anti-China slogans while cheering for India.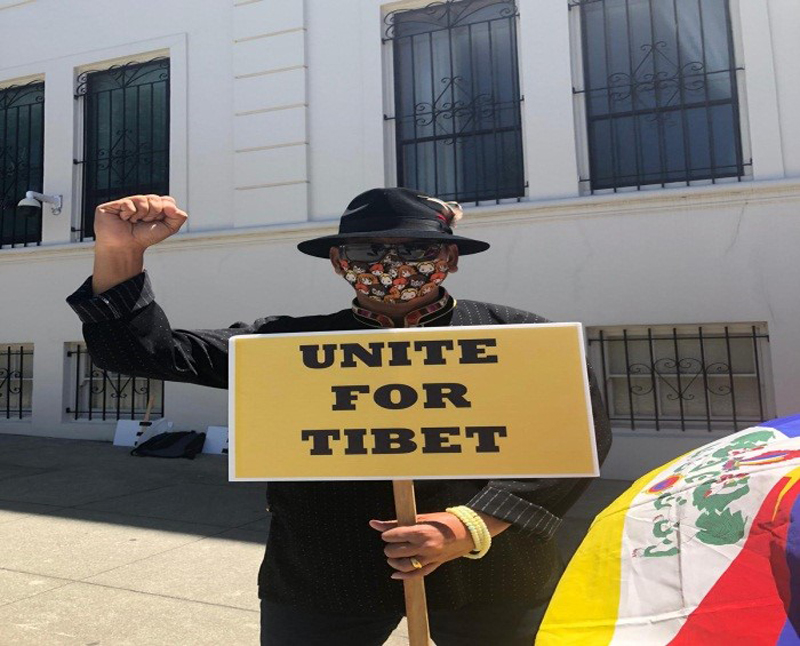 In what is referred as a cultural genocide, Tibet has been occupied by China since 1951 while during an uprising in 1959 when Tibetans tried to unsuccessfully overthrow the Chinese government, the 14th Dalai Lama had to flee to India and live there in exile ever since.