Images: American Victory Ship and Museum
Canada: American Victory Ship & Museum: a true icon of American
Tampa (FL), US, Apr 9 (IBNS): American Victory Ship and Museum, a true American icon, is a floating museum located in the waters of the Channel directly behind the Florida Aquarium in Tampa, Florida, United States, media reports said.
American Victory Ship and Museum is recognized on the National Register of Historic Places (NRHP).
NRHP is the Nation's official list of cultural resources worthy of preservation authorized under the National Historic Preservation Act of 1966 and administered by the National Park Service, which is part of the U.S. Department of the Interior.
Properties listed in the Register include districts, sites, buildings, structures, and objects that are significant in American history, architecture, archeology, engineering, and culture.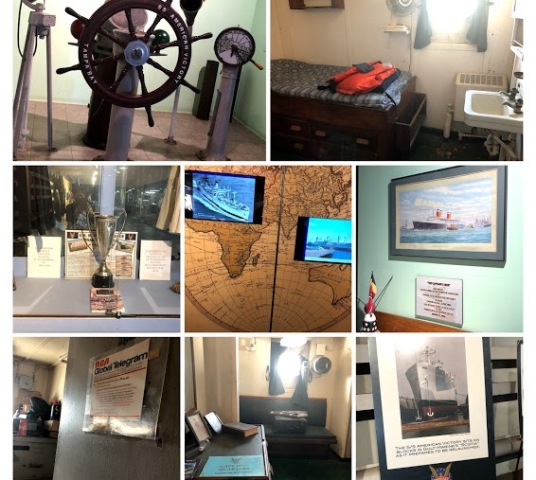 NHPC is part of a national program to coordinate and support public and private efforts to identify, evaluate, and protect our historic and archeological resources.
American Victory Ship (AVS), one of only four fully-operational WWII cargo ships in the country, was built in 55 days and was delivered to the U.S. War Shipping Administration by the California Shipbuilding Yard on May 24, 1945.
The ship had been round the globe twice and had been moved to its permanent location in Downtown Tampa, Florida in 1999 where the ship underwent a $2 million restoration and became a world class national memorial and museum.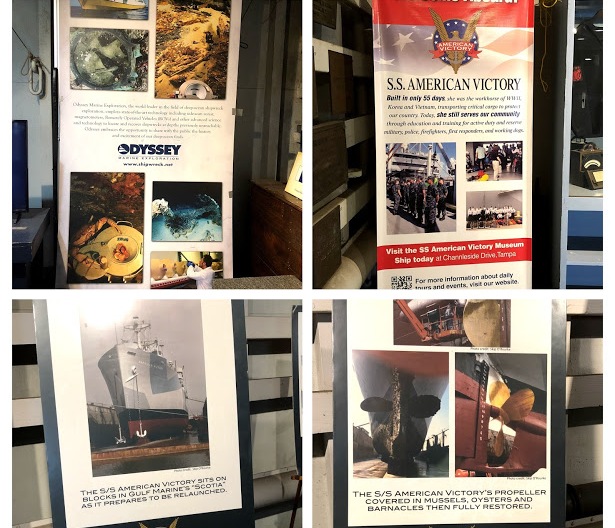 The mission of this ship is to honour the dedicated men and women who provided service during times of peace and war.
Last week an event "Salute to Service: A cruise aboard the American Victory Ship" was held by American Victory Ship and Museum to pay homage to the people who served during times of war and peace.
Aboard the American Victory Ship and Museum, visitors can come see a fully-functioning 1940s era steamship and experience an unforgettable voyage of discovery.
The visitors relive history by visiting nine decks including cavernous three level cargo holds, radio and gyro rooms, hospital, galley, weaponry, steering stations, flying bridge, signaling equipment, wheelhouse, mess halls, engine room, crew cabins, lifeboats and cargo equipment, and photographs, uniforms, medals, documents and naval equipment.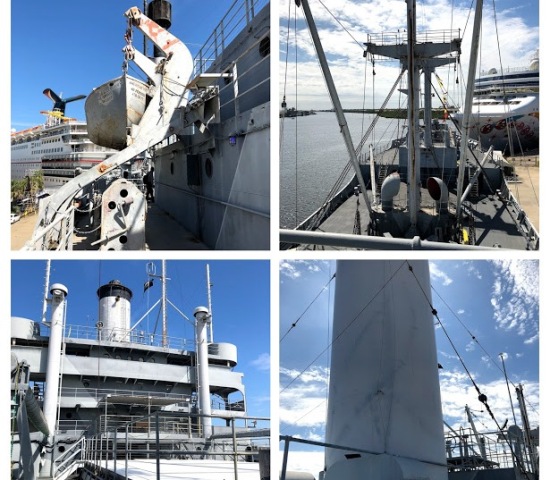 The museum's the AmVic Radio department partners with School District at Hillsborough County as well as the University of South Florida to provide educational opportunities.
It also acts as a training facility to City and County First Responders, firefighters, police officers, training dogs for active military, U.S. Custom Border Protection and the FBI.
American Victory Ship and Museum is also a great education resource to enhance students' knowledge of major themes in American history. The students can learn about the Warship history, Women's history and Minority history and can also experience the diverse culture of Florida's maritime history. One can learn how Cold War Era that transformed the political, economic, and social conditions of our country.
Currently, the SS American Victory is only one of 3 fully-functioning ships in the country.
(Reporting by Asha Bajaj)
Images: American Victory Ship and Museum
Canada: American Victory Ship & Museum: a true icon of American
India Blooms News Service
Post your comment: