City of Toronto leads in developing Canada's green fleet plan
Toronto, Sep 27 (IBNS): City of Toronto, Ontario, Canada recently purchased two 2017 Chevrolet Bolt EVs -- level three electric vehicles – in City's response to the development of its Consolidated Green Fleet Plan to combat climate change and poor air quality -- and has become one of the first governments in Canada to include level three electric vehicles in its fleet, a City of Toronto news release said.
Chevrolet Bolt EV with driving range of 380 km. possesses DC fast-charging capabilities, facilitating the vehicle to be fully charged in 45 minutes, is definitely an important improvement on the City's level 2 electric vehicles with reported driving range of approximately 100 km requiring approximately eight hours for the battery to be fully charged.
A progress report on the Consolidated Green Fleet Plan was considered by the City's Government Management Committee recently.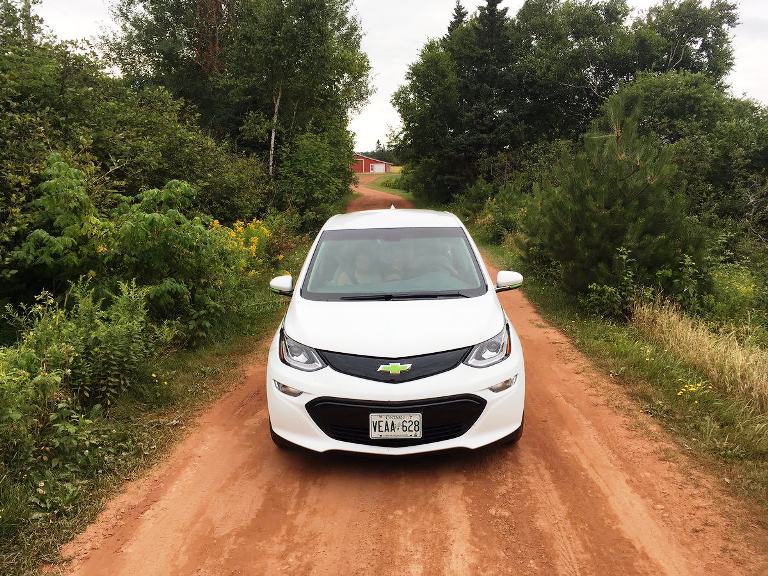 "The City of Toronto continues to be a leader in green fleet technology," Councillor Paul Ainslie (Ward 43 Scarborough East), Chair of the City's Government Management Committee was reported by media as saying. "This investment demonstrates our ongoing efforts to reduce our fleet's environmental impact while pursuing cost-effective solutions."
The City currently has 2,091 green vehicles and pieces of equipment in its fleet, according to official reports, and represents 24 percent of the total number of vehicles in the City's fleet. This includes electric, hybrid, fuel-efficient and alternative fuel vehicles, as well as conventional vehicles with fuel-conserving technologies.
The goal of the City of Toronto's Consolidated Green Fleet Plan, continued the news release, is to choose vehicles that consume less fuel and emit less greenhouses gases and air pollution, are economically viable, meet the City's operational requirements, and are sustainable.
Green Fleet Plan 2014-2018 ("Consolidated Plan") is the result of cooperation between the five major City Fleets.
Three of the five fleets ("City Fleets") are managed by City of Toronto Divisions: Fleet Services Division ("Centrally-Managed Fleet"), Emergency Medical Services (EMS) and Toronto Fire Services (TFS)
The remaining two fleets are managed by the City Agencies: Toronto Police Service (TPS) and Toronto Transit Commission (TTC).
Input from each of the five major City Fleets were taken for the design of this to ensure a cost-effective action plan for the next five years.
The Consolidated Plan, according to reports, focuses on emissions from the operation of almost 10,000 on-road and off-road vehicles and equipment owned and operated by the City of Toronto, Canada's largest city, the fourth largest in North America – a global centre for business, finance, arts and culture home to a diverse population of about 2.8 million people -- and ranked one of the world's most livable cities In 2017.
(Reporting by Asha Bajaj)
Image of 2017 Chevrolet Bolt EV: Twitter
Image of Paul Ainslie: Facebook