Tibetans Protest Sydney
Members of Tibetan community hold march in Australia over China's human rights abuses
Sydney, Australia: A group of Tibetans participated in a peaceful march in the Australian city of Sydney against the alleged human rights abuses in China.
The march was held between Newcastle and Sydney.
It was part of the ongoing demonstration against the Beijing Winter Olympics which was inaugurated on Friday.
The protesters were seen raising flags supporting the Free Tibet movement.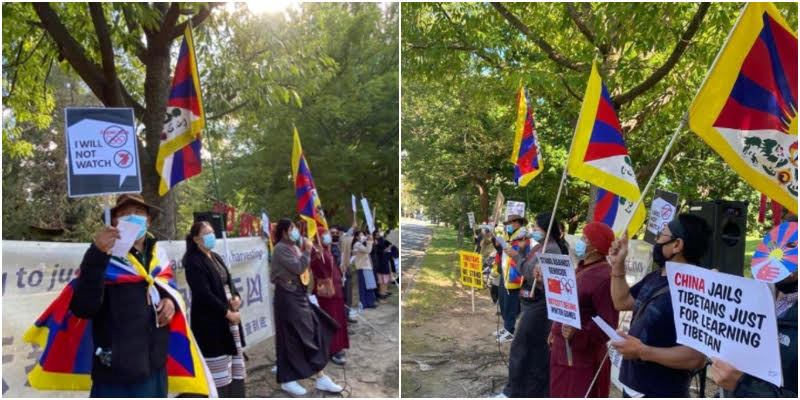 The protesters were seen holding placards which read: "Tibet Will Be Free."
Several protests are going on across the world against China's human rights violations in recent months.
These protests have escalated ever since the Beijing Winter Olympics came near.