Sri Lanka Economic Crisis
Image Credit: Wallpaper Cave
Sri Lanka heads towards humanitarian crisis as economic woes mount
The Covid-19 pandemic has left Sri Lanka in a deep economic crisis, pushing at least half a million people into poverty amid soaring inflation that has forced a large chunk of the population to cut down on food and fuel requirements.
Every factor that kept the wheels rolling for the Sri Lankan economy has suffered a strong setback as a result of which the new policies adopted by the Gotabaya Rajapaksa government have backfired instead of delivering the intended outcomes.
Sri Lanka's foreign reserves have dropped since Gotabaya Rajapaksa became the president in 2019, declining from $7.5 billion to $3.1 billion by December-end, AFP reported.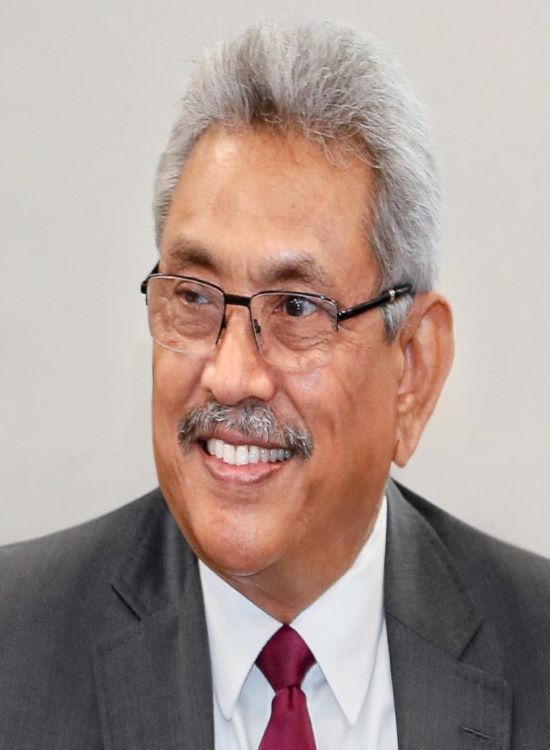 President of Sri Lanka Gotabaya Rajapaksa (Image Credit: facebook.com/gotabayar)
With no headroom to absorb shocks triggered by unprecedented events like the Covid-19 pandemic, it is needless to say the decisions lacked foresight.
The island nation is hit by worsening food shortage brought about by multiple factors, including loss of tourism due to Covid-19, vast government spending, tax cuts leading to revenue erosion, huge debt repayments to China, and the most significant – Rajapaksa government's ill-timed decision to make agriculture 100 percent organic by banning chemical fertilizers.
Spurred by the printing of notes to pay domestic loans and foreign bonds, in December, the consumer prices jumped 14 percent crossing the previous high of 11.1 percent in November.
According to the Census and Statistics Department, inflation in December was the highest year-on-year figure since the National Consumer Price Index (NCPI) was established in 2015.
World Bank estimates say as many as 500,000 people have been driven below the poverty line since the beginning of the pandemic, the equivalent of five years of progress made in poverty elevation.
On 1st September 2021, the Sri Lankan government had declared an economic emergency as forex reserves depleted, the currency depreciated and inflation skyrocketed.
What led to the crisis?
Setback to the tourism industry
Tourism accounts for 10 percent of Sri Lanka's GDP and is a significant source of foreign exchange. More than 200,000 people lost their livelihoods in the travel and tourism sectors, according to the World Travel and Tourism Council.
Image Credit: Tomas Malik via Unsplash
The sector suffered massive losses owing to Covid-19 restrictions, sending shockwaves across the Sri Lankan economy.
The forex reserves fell to $ 2.8bn in July of 2021 from over $7.5bn in 2019, which further caused the erosion of the value of the Sri Lankan rupee by 8 percent in 2021.
In order to prevent the foreign exchange crisis, the government imposed broad restrictions on imports, leading to a shortage of essential commodities.
It is worth noting that Sri Lanka is an import-dependent economy and curbs have compounded the food and fuel shortages apart from other essentials.
NCPI said food inflation surged to a record 21.5 percent, up from 16.9 percent in November and 7.5 percent a year ago.
Organic farming policy
Image Credit: jürgen Scheffler via Pixabay
As the agriculture activities took a hit due to Covid-19, the nations across the globe adhered to policies helpful in averting food shortages. However, the Sri Lankan government announced a 100 percent shift to organic farming by banning chemical fertilizers in early 2021.
The ban was opposed by many agriculture scientists and farmers, who warned that the sudden transformation can halve crop production.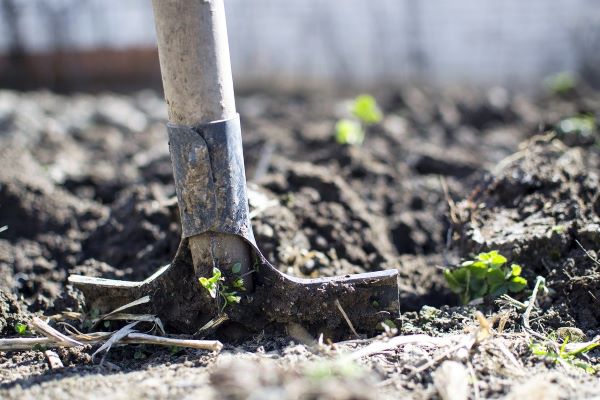 Image Credit: Goumbik via Pixabay
Media reports said after the ban on agrochemical imports, farmers abandoned more than 30 percent of agricultural land. Because of this, the country is staring at a bigger food shortage as the forthcoming harvest in March is expected to be drastically lower.
With substandard organic fertilizer and pesticides, vegetable and fruit crop yields have reduced substantially.
Public Security Ordinance
According to analysts, Public Security Ordinance imposed by the government to stop hoarding and curb on spending foreign exchange to ensure only import of essential commodities have backfired.
The Central Bank of Sri Lanka prohibited traders from entering into forwarding currency contracts and capped the currency exchange rate for Sri Lankan rupees at USD 200, media reported.
During this time, the government also refused to roll back the ban on the use of agrochemicals justifying that it would yield food results in the long term despite short time pains. Farmers were assured of organic fertilizers to make up for the chemical fertilizer, which was, however, not up to the mark.
Sri Lanka owes $ 5 billion in loans to China while it had only $1.58 billion worth of forex reserves available in November. Last year, it took an additional $1 billion loan from China to meet its immediate financial needs. It owes money to many other countries and organisations, including India and Japan. This year, the South Asian nation has to pay back $6.9 billion.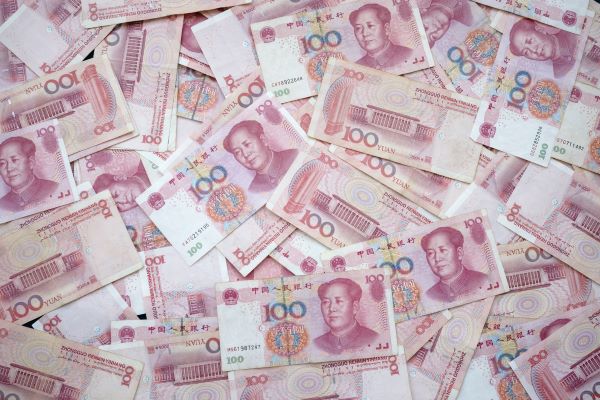 Image Credit: Eric Prouzet via Unsplash
In the next 12 months, Sri Lanka will be required to repay an estimated $7.3bn in domestic and foreign loans, including a $500m international sovereign bond repayment in January. However, as of November, available foreign currency reserves were just $1.6bn.
As the country's indebtedness increased, the rating agencies have downgraded the ratings of Sovereign debt bonds to a significantly low level. In December, the US credit rating agency Fitch gave Sri Lanka the lowest rating CC, a fresh jolt amid the mounting crises.
Despite its cascading foreign debts, Sri Lanka has never defaulted in repaying the foreign debts over the years. However, economists doubt that this year might be the end of that clean record, say economists.
How bad is the situation?
Sri Lanka's deepening financial crisis is fast spiralling into a humanitarian crisis with experts fearing it could go bankrupt in 2022.
The situation has worsened to a level that one in four Sri Lankans, especially the young and skilled, wish to leave the country, which is evident from the long queues in the passport offices.
For the aged population, it reminds them of the early 1970s when the country faced severe shortages of basic commodities even for daily essentials like rice, milk, and bread owing to import controls and low production at home.
The current economic state of Sri Lanka evolved over the past decade. In the major part of the past ten years, the country has been facing fiscal as well as trade deficits. This implies that its expenditure has been higher than its revenues.
Since 2014, Sri Lanka's foreign debt level has been on the surge and became 42.6 percent of GDP in 2019.
According to an AFP report, the government is resorting to various options to save critical foreign exchange. It hopes to settle oil debts with Iran by sending them $5 billion worth of tea every month. It has sought credit lines to import foods, medicines and fuel as well as currency swaps from India, China and Bangladesh and loans to purchase petroleum from Oman, the report added.
These loans might stave off the immediate difficulties to some extent but have to be repaid quickly at high interest rates, burdening Sri Lanka with even more debt.
According to report in The Guardian, opposition MP and economist Harsha de Silva recently warned the Sri Lankan parliament that by next year foreign currency reserves would drop to $437m by January next year, whereas the total foreign debt to service from February to October 2022 would stand at $4.8bn to service would be. "The nation will be totally bankrupt," he said.
Last week, Colombo rejected a bailout offered by International Monetary Fund (IMF) that local and international economists have been calling for to save the sinking economy.
The governor of the Central Bank, Ajith Nivard Cabraal, has said Sri Lanka would prefer fresh loans from China, to which it already owes a huge amount of money.