Taliban
Representative image of Taliban leaders/ credit: Wikimedia Commons
Facebook, TikTok continue ban on posts promoting Talibans after Afghanistan fall
New Delhi/IBNS: Social media platforms like Facebook and TikTok on Tuesday announced that they won't lift bans on content that promotes the Taliban after the group took control of Afghanistan.
The social media giants told CNBC they consider the Talibans, which has used social media platforms to promote their messages for years, to be a terrorist organization.
Facebook informed it has a dedicated team of content moderators that is constantly keeping everything under the watch and is removing posts, images and videos related to the Taliban.
It is though not clear how many people are working in the team.
After days of fighting with the security forces and capturing territories, Taliban entered Kabul city on Sunday and took control over the Presidential Palace.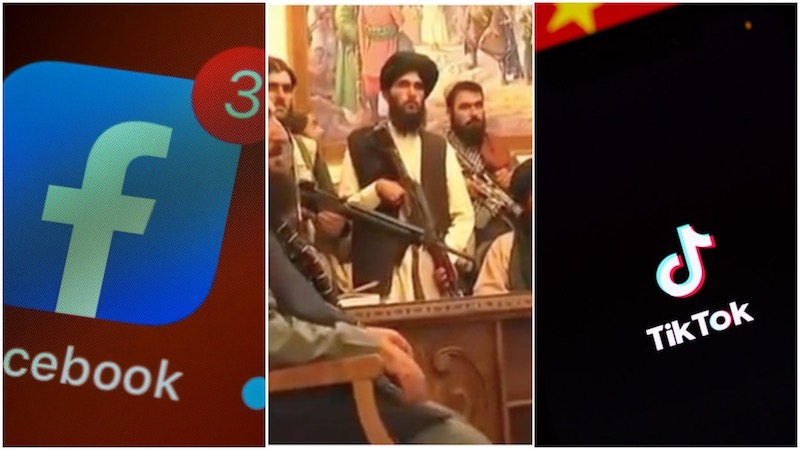 President Ashraf Ghani fled the country as the insurgents entered the country.
A Facebook spokesperson told CNBC: "The Taliban is sanctioned as a terrorist organization under U.S. law and we have banned them from our services under our Dangerous Organization policies."
The Taliban has been banned by Facebook for several years, the spokesperson said.
"We also have a dedicated team of Afghanistan experts, who are native Dari and Pashto speakers and have knowledge of local context, helping to identify and alert us to emerging issues on the platform," the Facebook spokesperson told CNBC.
Facebook said it does not decide whether it should recognize national governments and that it follows the "authority of the international community."
TikTok told CNBC that it has designated the Taliban as a terrorist organization and hence continues to remove content that praises, glorifies or provides support to them.