Muhammad Safdar Arrest
Image credit : Facebook page of Safdar
Maryam Nawaz Sharif's husband 'arrested' after her fiery speech in PDM rally
Islamabad: The political tension in Pakistan intensified after police allegedly arrested and then released Pakistan Muslim League (N) leader Maryam Nawaz Sharif's husband following her fiery speech at the People''s Democratic Movement (PDM) rally on Sunday.
Pakistan Democratic Movement (PDM) condemned the arrest of retired Captain Muhammad Safdar.
The arrest of Capt (retd) Muhammad Safdar, has triggered a bitter conflict between Pakistan Army and the Sindh Police, heightening the political tension buiding up in the nation ever since the opposition alliance displayed their strength against the Imran Khan government with two massive rallies. The Pakistan Army Chief Gen Qamar Javed Bajwa has ordered an inquiry into the "Karachi incident".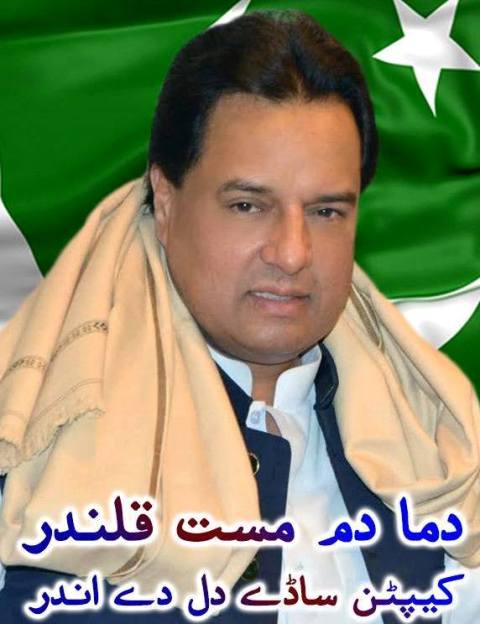 Sindh police chief was forcibly taken to the sector commander's office and asked to sign on the arrest orders.
"This was not attack just on Maryam Nawaz but on entire PDM. Those unknown people (who detained Safdar) are known to everyone," the PDM leaders were quoted as saying by The Nation while addressing a press conference following the arrest of Captain (retired) Safdar.
Pakistan Muslim League-Nawaz (PML-N) Vice President Maryam Nawaz was quoted as saying by the newpaper that Sindh Inspector General was forced by security officials to sign arrest warrants of Captain (retd) Safdar.
She said the arrest was pre-planned and aimed at creating differences amongst the PDM parties. "It was not felt at any instance that Sindh government was behind the arrest. We are not children (to indulge in differences) and understand why this game was being played and who is behind that."
Later in the day, a Judicial Magistrate granted bail to retired Captain Safdar in a case pertaining to breaching sanctity of mausoleum of Quaid-e-Azam Muhammad Ali Jinnah against surety bonds of Rs 100,000. Safdar was booked along with other 200 PML-N workers at Brigade Police Station of district East under section 6, 8 and 10 of The Quaid-Azam's Mazar (Protection and Maintenance Ordinance) 1971 read with sections 427 and 506-B of Pakistan Penal Code on complaint of a citizen Waqas Ahmed Khan, reports The Nation.
Maryam Nawaz Sharif participated in PDM rally on Sunday where she targeted PM Imran Khan.