Myanmar-China
Chinese media accuses western groups of paying NGOs to oppose investment projects, Myanmar newspaper rejects
Nay Pyi Taw: A Myanmar newspaper has challenged claims made by Beijing's state-run media Global Times that Western organizations are helping local NGOs in Myanmar and elsewhere in Southeast Asia mount anti-China campaigns and oppose China-backed projects.
On Tuesday, the Global Times, which is brought out by Chinese Communist Party mouthpiece the People's Daily, said some NGOs in Southeast Asia have become "vehicles for Western propaganda and even engage in China-bashing campaigns," adding that such activities were far outside their purview of advancing the public good, Myanmar's The Irrawaddy quoted the Global Times as saying.
It said that among Southeast Asian countries, Myanmar's tumultuous political situation had for years created a "paradise" for Western NGOs, The Irrawaddy reported.


"NGOs staff cover a very wide range of causes, but they also play a role in discrediting China-aided or invested infrastructure projects by releasing reports that are not always written by accredit scholars or researchers," a Chinese surnamed Zhao living in Naypyitaw, capital of Myanmar, told the Global Times.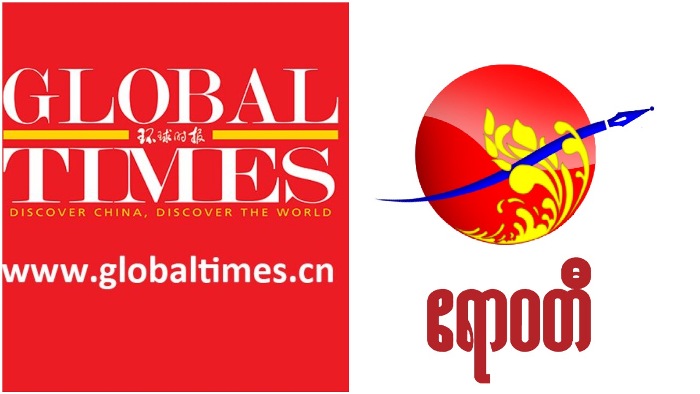 Some of them even openly and bluntly support activities that aim to split China's sovereignty," said Zhao, saying that his neighbor had received a questionnaire from a local UK-funded NGO seeking peoples' 'complaints' about a nearby Chinese-aided renovation project.

There are other examples of US organizations stirring up troubles for projects between China and Southeast Asian countries. The infamous National Endowment for Democracy (NED), a foundation founded in 1983 under the Reagan administration to "support democracy in other countries," has been found to have frequently funded and egged on some NGOs in Myanmar that oppose China-invested development projects, reports The Global Times.

China announced sanctions on a batch of US NGOs including NED in December 2019, as it alleged that some NGOs have even pushed for regime change, created global turmoil and cooperated with the US government and other anti-China forces to contain China, the Chinese media outlet reported.
Global observers have repeatedly exposed Shwe Gas Movement, a NED-sponsored NGO in Myanmar which has been active in attacking Chinese-Myanmar cooperative developments including a crude oil and gas pipeline project, read the report.
Among Southeast Asian countries, Myanmar, where the political situation has been in turmoil for years, has become a "paradise" for various Western NGOs, observers told the newspaper.
Many NGOs, especially those from Western countries, entered Southeast Asia region in the 1990s, Zhu Zhenming, a professor at the Yunnan Academy of Social Sciences, told the Global Times.

The Irrawaddy countered The Global Times' claims on Shwe Gas Movement,
SGM cofounder Wong Aung told The Irrawaddy the Global Times' claim is totally false, adding that the organization had never received financial support from NED.
"We did the reports because people in Rakhine are suffering the effects of the project including human rights abuses and losing their livelihoods. We serve as a bridge for the Rakhine people, as they don't receive any benefits from the project," Wong Aung said.
"I want to tell both the Chinese government and the Chinese company [state-owned China National Petroleum Corporation (CNPC)] that we understand responsible investment is essential for the development of Rakhine State. We don't oppose responsible investment," Wong Aung added.
Responding to the Chinese media's accusations, the executive director of Equality Myanmar, U Aung Myo Min, told The Irrawaddy that NGOs by their nature rely on foreign aid and other donors. However, he said, "We are not puppets. We stand up for the needs of the people."
He said the majority of natural resources exploitation and environmental destruction in Myanmar were caused by mega investments backed by Chinese companies, not by Western companies.
"That's why they [the Chinese] are receiving the most criticism [from local NGOs]. It has nothing to do with [China itself]," he said.
"Our position is to uphold human rights and to stand up for the truth by listening to the voices of oppressed people," he added.