Mongolia
Chinese language imposition: Mongolians demonstrate against China in Tokyo
Tokyo: A large number of Mongolians assembled in front of the Chinese embassy Japanese city of Tokyo and protested against President Xi Jinping-led administration on Aug 28.
They demonstrated against the Chinese authorities' move to introduce new measures requiring classes in primary and secondary schools to be taught in the Chinese language in the Inner Mongolia region.
The protests come in response to new rules in the Inner Mongolia region that will require three subjects — language and literature, politics and history — to be taught in Mandarin, the language of China's Han majority and the official national language, effective in September, reports The Washington Post.
Although authorities say the rules are being gradually rolled out to cover only those three subjects, activists say they presage a broader effort to roll back the use of Mongolian, mirroring campaigns underway in ethnic Tibetan and Uighur parts of the country that have left a younger generation of minorities monolingual and unmoored from their cultural roots, reports the American newspaper.
In the early 1980s, China's relatively relaxed policies and the national constitution emphasized that minority languages must be "valued and respected." In Inner Mongolia today, Mongolian remains an official language, alongside Chinese, the newspaper reported.
Yet over the last five years, China's government has veered sharply toward the assimilative approach under the hard-line leadership of Xi Jinping, who has promoted classical Chinese culture and fanned Han nationalism while restricting minority languages and religious practices among Tibetans and Uighurs — the latter of which are forcibly detained and reeducated in sweeping numbers.
Educators who promote minority languages have sometimes been charged with separatism and punished severely, the newspaper reported.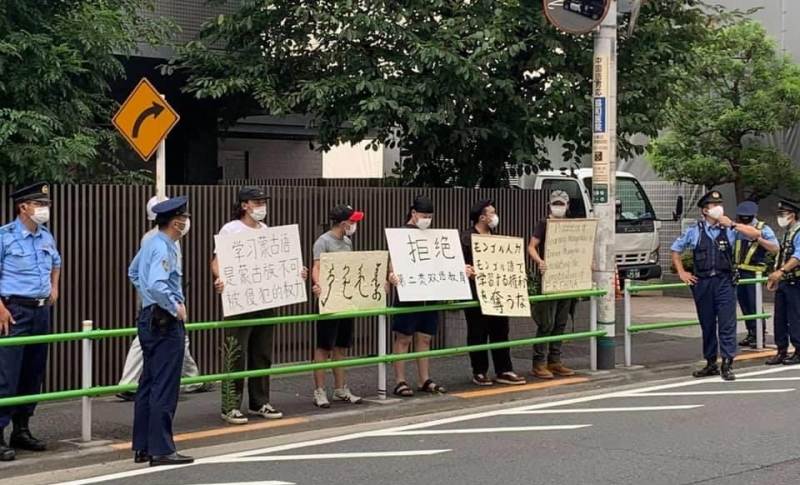 The Chinese government has been facing widespread demonstrations from various sections of the society which include Mongolians and Uyghur Muslims over the recent past.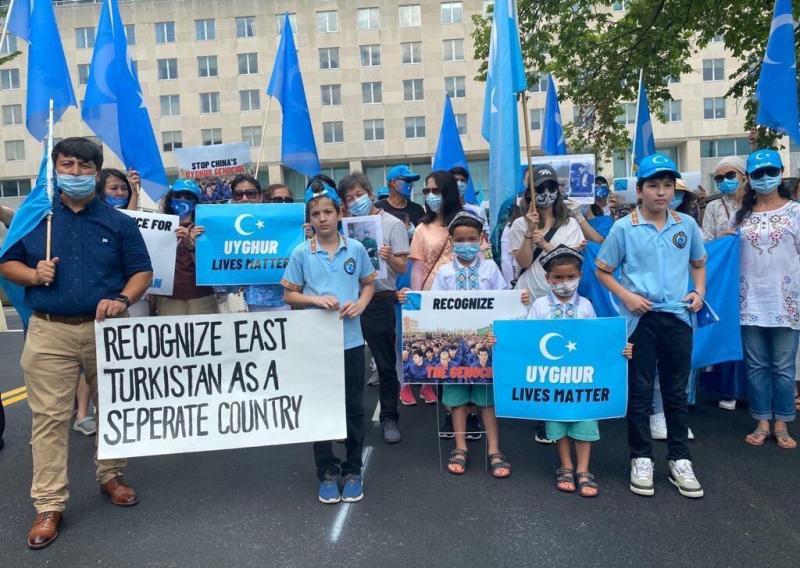 Wearing masks, which were decorated with the flag of their native East Turkestan, a group of Uyghur Muslims demonstrated outside of the US Department of State in Washington against their persecution and that of other religious minorities in China on Friday.