Uyghur rights group asks UN to immediately strip China of its participatory status at UNHRC
Washington: Expressing concern over the manner in which China treats the minority community, a Uyghur rights group has urged the United Nations to immediately strip Beijing of its participatory status at the UN Human Rights Council (UNHRC).
"It is the sincere hope of each member of the CFU [Campaign for Uyghurs] team who worked hard to compile the information contained therein that this report will be useful for all those potential allies in the fight to end China's genocide of the Uyghur people.
"By laying out how each condition of genocide laid out by the United Nations is being met by the Chinese regime's actions towards the Uyghurs," read a statement issued by Campaign for Uyghurs.
"The United Nations should move to immediately strip China of its participatory status on the U.N. Human Rights Council Panel," the group said in its report titled "Genocide in East Turkistan".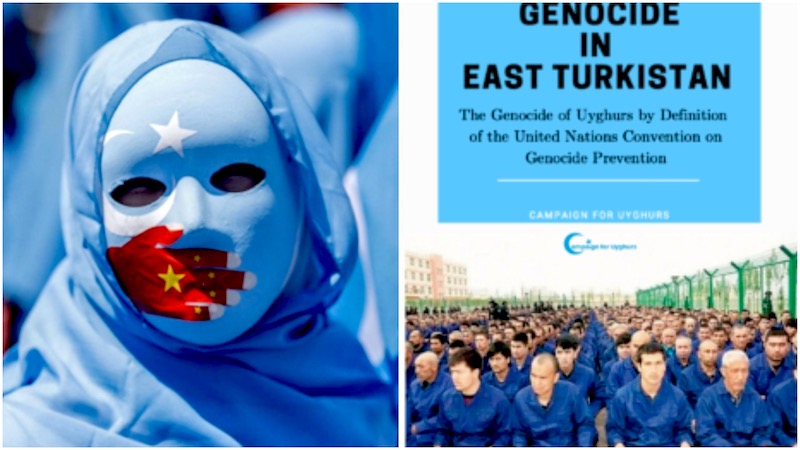 "It is important that the United Nations and other international organizations take the necessary measures to put pressure on China and take actions to investigate the acts of genocide perpetrated against the Uyghurs.
"These crimes must be brought forward by an International Commission and their perpetrators must be prosecuted in the International Court of Justice," the group said in a statement.
Campaign for Uyghurs Executive Director Rushan Abbas stated, "As always we are dedicated to using any means possible to advocate for democratic freedoms and human rights."
"What the Chinese government has done to the Uyghur people in this, the twenty-first century, is unimaginable, and it is even more unimaginable that the international community continue to remain meek and even silent in the face of these unspeakable atrocities.
"This is genocide, and anyone who continues to deny this fact must have vested financial interests in China that have caused them to compromise their very soul," Abbas said.