Experts discuss Pakistan's role in ever-worsening condition of minorities in the South Asian country
New Delhi: When the world is witnessing growing Covid-19 outbreak, several Indian experts assembled online on Friday to discuss the ever-worsening condition of minorities in Pakistan whose numbers are going down significantly over the years.
Usanas Foundation organised a webinar on the topic "Minorities in Pakistan: A Life Under Siege" on 19 June 2020.
The speakers of the webinar were: Joyeeta Basu, Editor, The Sunday Guardian; Savio Rodrigues, Editor-in-Chief, Goa Chronicle and Managing Director and CEO, Kaydence Media Ventures Pvt Ltd; Dr. Omendra Ratnu, ENT Surgeon and Founder, Nimittekam; Amanjeet Singh, President, Sikh Youth of Jammu and Kashmir; and Dharmendra Singh Rataul, Former Journalist with Indian Express and Education Management Expert with Khalsa College, Amritsar.
Opening the session, Dharmendra Singh Rataul talked about his experiences of working as a reporter with the Indian Express, covering Indo-Pak border issues.
Highlighting the severity of the overbroad blasphemy laws of Pakistan, he said that such laws do not exist even in Arabian countries.
"Minorities in Pakistan are severely charged on minor allegations, leading to punishments like the death penalty," he said.
Blasphemy laws, in most cases, are used to fulfill a personal vendetta.
"Victims are immediately presumed guilty, even without proper investigation and holding the trial under jury," he said.
He argued that intense migration has been a major result of persecution and quoted the example of the Pakistani Ahmadiyya community settling down in the Indian state of Punjab and elaborated that hundreds of lives are lost every year in personal as well as organised attacks.
"Women are the most vulnerable group in Pakistan. Their abductions, rapes, forced conversions, forced marriages have become trends," he said.

"Instead of checking the persecution of minorities, the Pakistan government has rather chosen not to speak. Attacks on minorities have led to the condemnation of Pakistani policy at the global level to some extent," he said.

"However, human rights violations in Pakistan have not been raised at any major global level," he said.
He said Pakistan's foreign policy has always been India centric.
"We see no other issues being raised by Pakistan at the global platform except India related issues. We have hardly seen any mention of minorities in it," he said.
The address by Joyeeta Basu revolved around the CAA (Citizenship Amendment Act) and sufferings of the minorities along the Eastern border and said, "We also need to talk about the CAA if we are talking about the persecution of minorities in Pakistan."

Beginning with this, she presented her arguments by summing them up into four major points.
She firstly talked about the situation of minorities in Pakistan and highlighted that in the census of 1998, the population of minorities was less than 4%.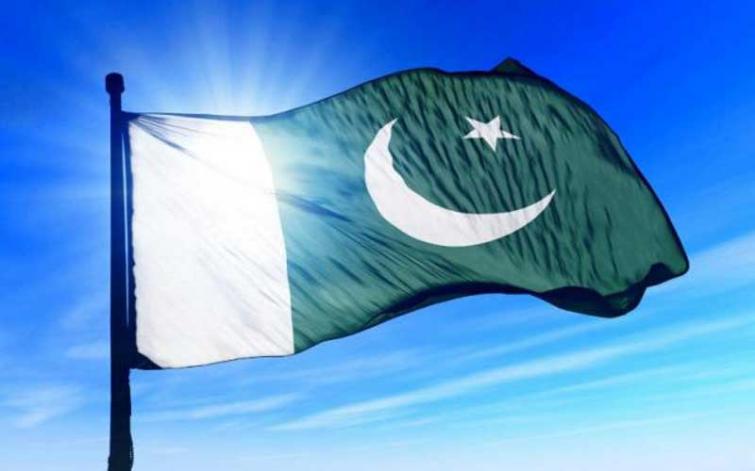 She added that they are suffering discrimination from an overwhelmingly Sunni population, in all spheres, including discrimination at institutional and societal levels.
According to The Hindu Council, at least 1000 women from the Hindu community are being abducted and forcefully married every year, mostly in Sindh.

The kidnapping of traders and businessmen keep happening in Balochistan.
Secondly, she put forward her views on the CAA holding that this narrative unfortunately has been so badly misinterpreted that it sent across the world as a message that India is disenfranchising the Muslim population in the world.
However, the actual idea is that many people from six religions, who because of their religious identity have been persecuted in Pakistan, Afghanistan and Bangladesh, can seek refuge in India.
CAA is a special regime to give them citizenship by the process of naturalisation after staying in India for the last five years.
"The communication skills of this government are so bad that they did not make it clear to the international as well as the domestic community that this is a step to make things easy for certain communities only when they fulfill certain qualifications and it is not a free pass to anybody! It is not about denying citizenship to any Muslims who are coming in," she said.
Connecting dots, she thirdly moved to NRC and Bangladeshi infiltration and argued that the Supreme Court mandated the process of NRC with the idea that the Assamese should be able to preserve their land, language, and culture from the influx of Bangladeshi migrants in the state.
In Assam, the local Assamese population fears that due to the rapid demographic change taking place, they would very soon become a minority in their own state.
"Under CAA, the Hindu Bangladeshis have become eligible to settle there. This is what is bothering the Assamese. They want Hindu as well as Muslim Bengalis from Bangladesh to leave the state. The NRC process was foolproof to ensure the preservation of the culture. This had a reflection in the Assam elections and will have an impact on the upcoming Bengal elections as well," she said.
Fourthly, she talked about India's possible response to the minority issue coming in from Pakistan.
Dr. Ratnu talked about his grassroots initiatives towards the Hindu minorities of Pakistan.
His organisation acts as an interface between Pakistani minorities and India.
To date, the organisation has been able to get 2000 Indian citizenships to Pakistani minorities and thanked the Ministry of Home Affairs to authorise DCs of Jaipur, Jodhpur, and Jaisalmer to recently entitle rights to grant citizenship to Pakistani minorities.
He said that CAA was not only a piece of the extremely compassionate and intelligent act but it also outsmarted the radical Jihadi ecosystem.
"We have been out-funded and outsmarted by massive Jihadi machinery. There is no rationale for Muslims from any of these three countries to seek refuge in India. Remember, this country was partitioned on the basis of religion.
"It is just an extension of the Citizenship Act in 1955 - that is it! Most importantly, 80% of Hindu refugees coming out of Pakistan are Dalits. Shame on Hindus and Sikhs who oppose the CAA. Dalit leadership has failed to understand these issues. The Dalit sahodaras should come forward to demolish the idea of 'MIM-BHIM' combination," he said.
He also threw light on the less discussed idea of the Hindu economy and said that the primary reason because of which the government seems to be ineffective, is our negligence towards the Hindu economy.

The Halal economy is a Three Trillion economy - being diverted to Jihad and purchasing Hindu leaders.

"Hindu side has to establish and promote their own economy," he said.

"Why can't the RSS and VHP openly declare the radical Jihadis as their enemies? PFI does not depend on the government for anything. They do everything on their own. We need to attack the Jihadi black money. PFI is funded by Zakat. Where is the Hindu Zakat?? It is a simple game of economics. Let us buy people and loyalties. We need to attack the Jihadi ecosystem politically, economically, morally, theologically, psychologically, and comprehensively," he said.

Savio Rodrigues highlighted the unique trait in India that anything done by the BJP government would certainly be against the interests of the Christain community.

Here, fear factor comes to play, that the BJP-RSS leadership in India is posing a danger to Christians in India, he said.

"It is cultivated by the archbishops and fundamentalists in India, just before elections. But there are hardly any numbers to prove/substitute this fact.
"The situation of Christians being in danger is a blatant lie! It is a mindset being created by a group of certain people in collaboration with the Church," he said.

He criticised the Catholic Church and said that it took an antagonist stand against the CAA and stood against entitling citizenship to Christian refugees by India.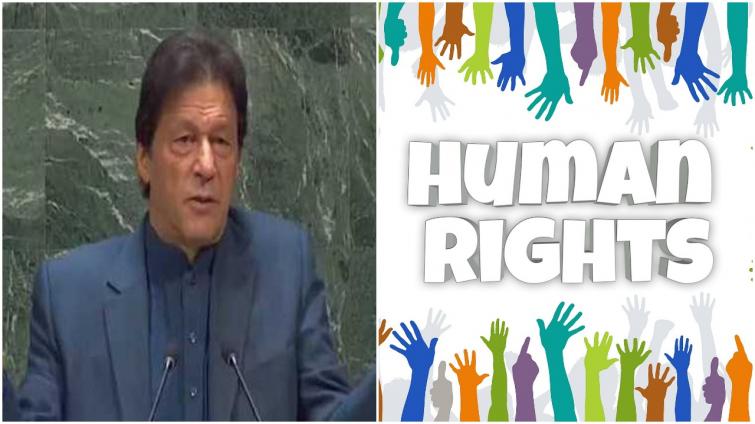 Talking about nation-building, he said that a nation is above all, no religion comes above the nation, not even church!

"The most important thing for us to understand is - what is the role of minorities in India? The answer is that every community should contribute towards nation-building. We must create a natural messaging that we all are committed to nation-building. Secularism is the most prostituted word, it is said to mean that it means acceptance of every religion in governance, but in actuality, it is the acceptance of no religion in governance," he said.

"The messaging should be clear - The minorities in India must stand for the nation-building and minorities in Pakistan must understand that India is a friendly nation and is always standing ready to help them all," he concluded.
He said that more than 30,000-35,000 Sikhs were massacred in Kashmir and cities of Mirpur and Muzafarrabad were cleansed from the Sikh population.
"Girls were raped and taken away to Pakistan," he said.
He talked about specific details of major cases and attacks on Sikhs in Kashmir.
Terming the efforts of Imran Khan on Kartarpur Corridor as a nuisance, he said that let not the Sikh community forget the plight of Gurudwara Naluchi Sahib in PoK in which 2,000 Sikhs were set on fire.
Attacking Khalistani forces, he said, "The international Sikh diaspora should think how can Imran Khan, who has the blood of Sikhs on hand, could work for the welfare of Sikhs?"
"Pakistan is doing this just for the sake of propaganda and money," he said.
"All fault is of the Sikh and Hindu leadership. They should come forward and stand up. The government should take up their cause, else the remaining Sikhs would be forced to leave Kashmir."
He also talked about the persecution of Kashmiri pandits and concluded by saying that "the CAA was a humane act and has nothing to do with politics."
The event was hosted by Bipindra NC and Abhinav Pandya.