Afghanistan: Pakistani-origin ISKP commander linked with Taliban, LeT arrested
Kabul/IBNS: Security officials on Wednesday confirmed the arrest of a key leader of the so-called Khorasan wing of the Islamic State in Afghanistan who was originally a resident of Pakistan and had close links with the Taliban's Peshawar Council, Haqqani Network and Lashkar-e Taiba.
According to media reports, he acted as the ISKP's bridge with Pakistani intelligence agency and terror groups such as the Lashkar-e-Taiba.
He was arrested during by Afghanistan security forces during an operation in the country.
The National Directorate of Security in a statement said the NDS forces arrested the ISIS leader, Muneeb, during a raid in Afghanistan, reported Khaama Press.
Without disclosing further information, NDS said Muneeb having aliases of Abu Bilal, Abu Halal and Abu Humam, is originally a resident of Pakistan, the news agency reported.
The statement further added that Muneeb is a key member of the central Council of ISIS Khorasan who was also in charge of shadow court, coordination and contact with the other groups including Lashkar-e Taiab, Haqqani Network, Sepa-e Sahaba, Jamiat-e Ulema-e Islam and the Peshawar Council of Taliban, reported the Afghanistan-based news agency.
The arrested terrorist reportedly said he had close cooperation with Lashkar-e Taiba and the Haqqani terrorist network.
Counter-terror operatives in Delhi and Kabul told Hindustan Times that Munib Mohammad had, in his interrogation that has continued for more than a fortnight, has extensively spoken of the close links between Pakistan's Inter Services Intelligence (ISI) and the Islamic State of Khorasan Province.
This is the first time that the NDS, after its spectacular operation on April 4 that netted the ISKP chief Aslam Farooqui aka Mawlawi Abudullah, has spoken about Munib Mohammad's arrest, reported the Indian newspaper.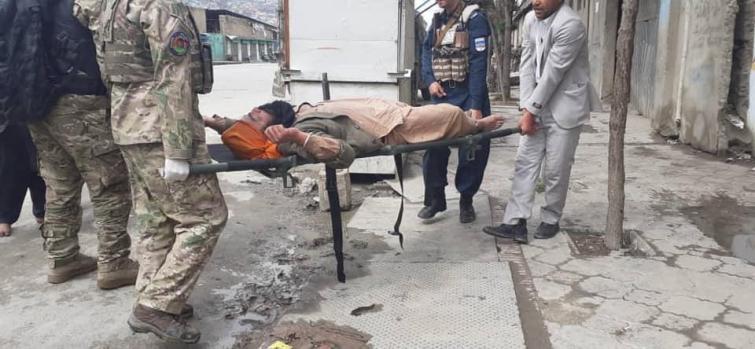 The Afghanistan security forces arrested the terrorists just days after Farooqi's ISKP claimed responsibility for the attack on a Sikh Temple in Kabul city.
The attack killed 27 people on Mar 25.