Sikh gurudwara attack plotter ISKP chief Aslam Farooqui admits his link with Pakistan's ISI
Kabul/IBNS: Exposing a Pakistan link to the Sikh Gurudrawa attack in Afghanistan's Kabul city, arrested so-called emir of Islamic State Khorasan Province (ISKP) Mawlawi Abdullah aka Aslam Farooqui has confessed his strong relationship with Pak spy agency Inter-Services Intelligence (ISI).
"ISKP leader Abdullah Orakzai, a Pakistani national known as Aslam Farooqi was detained in a complex operation by NDS Afghanistan special forces. In initial investigations, he has confessed of strong relationship between Islamic State-Khurasan and regional intelligence agencies," Javed Faisal, Spokesperson of National Security Council of Afghanistan was quoted as saying by Zee News.
I congratulate @NDSAfghanistan & my brother Director Zia Seraj for capturing ISIS-K leader Aslam Faroqi. He is a Pakistani national. Massive victory. I am sure he is already singing & will sing more to the dismay of his patrons in & out. A treasure of intelligence. Make him talk.

— Amrullah Saleh (@AmrullahSaleh2) April 5, 2020
He was arrested by security forces in Afghanistan on charges of orchestrating the attack on the Sikh gurudwara on Mar 25, an incident that was condemned worldwide.
Farooqi is a native of Orakzai agency that is located in Pakistan, media reports said.
Farooq was operating as the commander of Daesh's military wing in Pakistan's Peshawar city and was deployed in Abdul Khel valley of Achin district of the eastern province of Nangarhar, read a statement issued by National Directorate of Security (NDS) of Afghanistan, as reported by Tolo News.
Farooqi was "enjoying close relations" with the other terrorist groups such as "the Haqqani network, Lashkar-e-Taiba," said the statement.
According to reports, he had joined LeT in 2004.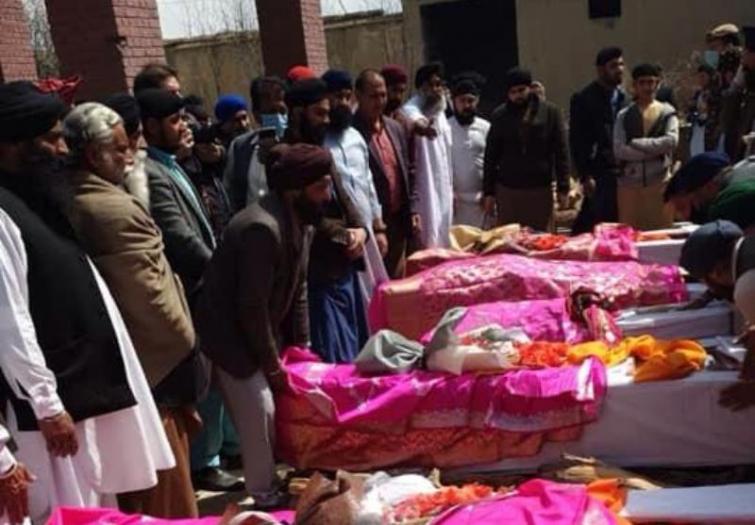 For months, the Indian security establishment has flagged that the IS-K is now virtually a front of the LeT, reported The Indian Express.
"Although India has hinted at this in its statement, the missing piece that some security officials are puzzling over is why the LeT would target the Sikh community at a time when, according to these officials, Pakistan has gone out of its way to woo this Indian minority group, especially since mid-2018, through the Kartarpur Corridor initiative," reported the newspaper.
the attack last month in the Kabul city of Afghanistan left 25 people killed.