Minority groups of Pakistan protest against atrocities of Army in Geneva
Geneva/IBNS: Several minority groups from Pakistan protested against Pakistani Army for its atrocities and put up banners and posters in Geneva city where the United Nations Human Rights Council session is going on.
ANI news agency posted a picture on its Twitter handle where an image of the banner which read 'Pakistani Army Epicentre of International Terrorism' could be seen.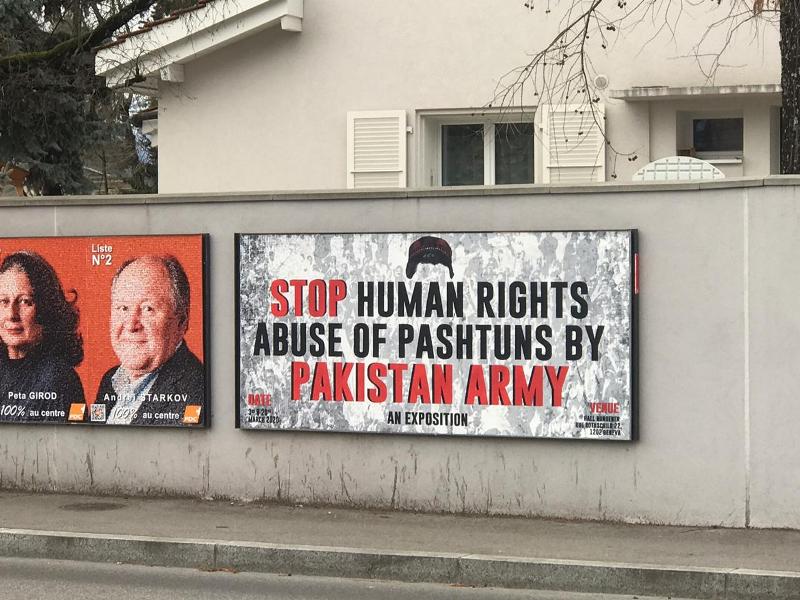 The poster was kept next to the iconic broken chair in the city.
ANI news agency tweeted: "Switzerland: A banner reading 'Pakistan Army Epicenter of International Terrorism' was put up near Broken Chair monument in Geneva, during the ongoing 43rd session of the United Nations Human Rights Council."
Pashtun activists also protested against Pakistan in the city, reports said.
"Right at the first turn getting out of airport, Manjoor Pashteen's trademark caricature - the Pashtun cap and the Manjoor smile - ask your touristic indulgence to their plight," reported Syndicate News Service.
Manjoor Pashteen's voice and his banner is everywhere in Geneva - asking for Pakistani army to stop their atrocities, reported the news service.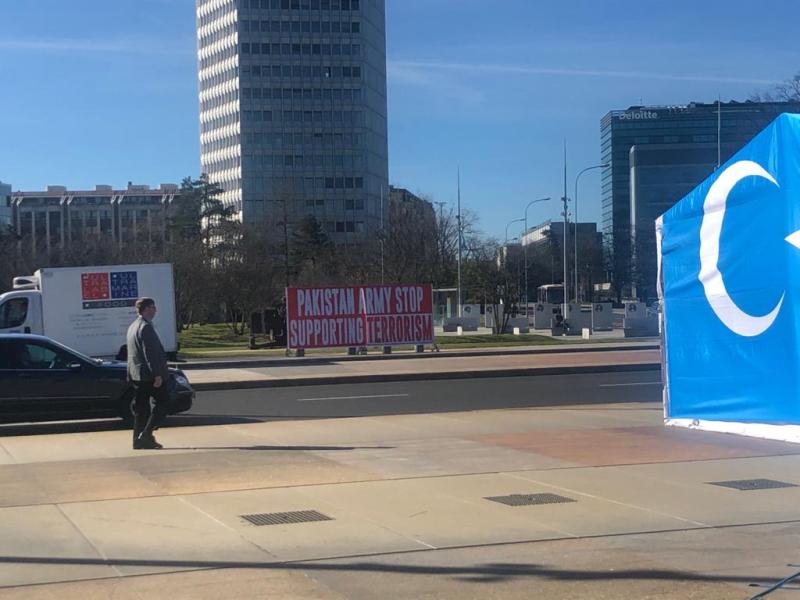 He is a human rights activist from South Waziristan, Pakistan.
He has spent years lobbying to draw attention to the plight of the Pashtun people, especially those from Waziristan and other parts of the former Federally Administered Tribal Areas, Pakistan.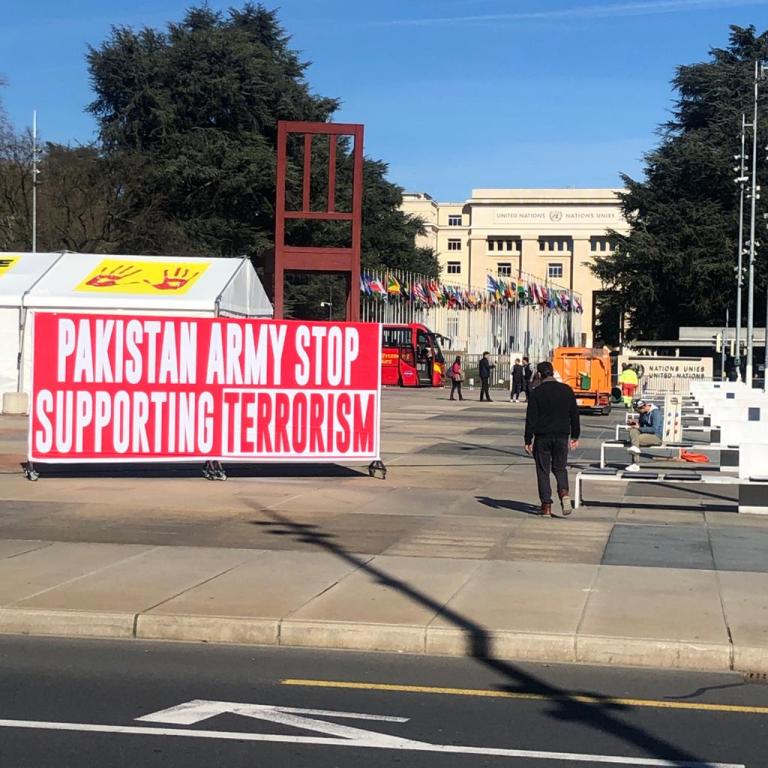 He has accused Pakistan's army of human rights abuses and was arrested for the same reason in January 2020.