UK PM race
Boris Johnson asks Rishi Sunak to step down in race for UK PM after Liz Truss resignation: Reports
London/IBNS: Rishi Sunak is currently the frontrunner to become the next UK Prime Minister, but Boris Johnson has urged him to stand down and let him take over the country's top post to replace Liz Struss, reports in British media say.
Truss had replaced Johnson barely six weeks ago after defeating Rishi Sunak in the Conservative Party leadership race.
Sunak, a former finance minister, is now the logical next choice, according to media reports said.
However, Boris Johnson is making a larger point to Conservative MPs that only he can save the party from facing defeat in the elections due in December 024, a report in The Telegraph, London, quoted him as saying.
Boris Johnson is now "pressing Rishi Sunak to reach out and get back together", the Telegraph report said, terming it "a remarkable olive branch after their public falling out".
On Thursday, Liz Truss announced her resignation citing her lack of ability to deliver the mandate on which she was elected by the Conservative Party.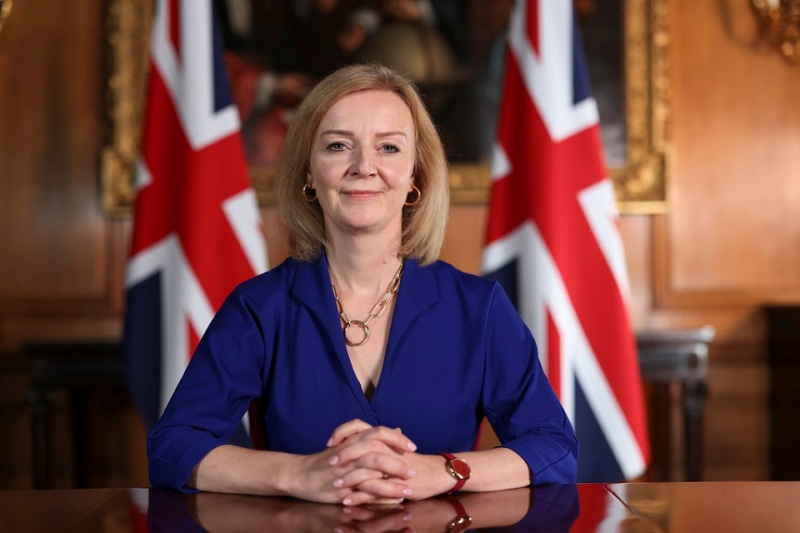 Truss stepped down after her economic programme gave a hard jolt to the markets and left her Conservative Party divided, days after she was elected over Rishi Sunak.
"I recognise that given the situation I cannot deliver the mandate on which I was elected by the Conservative Party. I have therefore spoken to His Majesty the King to notify him that I am resigning as leader of the Conservative Party. I will remain as Prime Minister until a successor has been chosen," Truss had told reporters after she resigned as the country's PM and leader of the Conservative Party.
A Conservative leadership election will be completed within the next week, she had said
"I will remain as prime minister until a successor has been chosen," she had said, according to BBC.
Truss's resignation comes less than 24 hours after she said that she was a fighter and not a quitter as she faced criticism from fellow MPs.
Earlier in October, Truss promised to reduce public debt amid a flurry of criticism over the government's new plan to support the economy, which included large-scale tax cuts.
Soon after she announced her decision, the leader of the UK Labour party, Keir Starmer, called for a general election.
"This cannot continue. Britain deserves better. Britain cannot afford the chaos of the Conservatives anymore, we need a general election now," Starmer had told the lower house of the UK parliament.
The Conservative Party leadership election is due next week, with a decision expected by Friday.