Khamenei
Wallpaper Cave
Iran's supreme leader Ayatollah Sayyid Ali Khamenei opens Twitter account in Hindi  
Tehran: Iran's supreme leader Ayatollah Sayyid Ali Khamenei has opened an account in micro-blogging site Twitter in Hindi.
His bio in the new account has been written in Devanagari language.
He is also posting comments on the platform in the same language.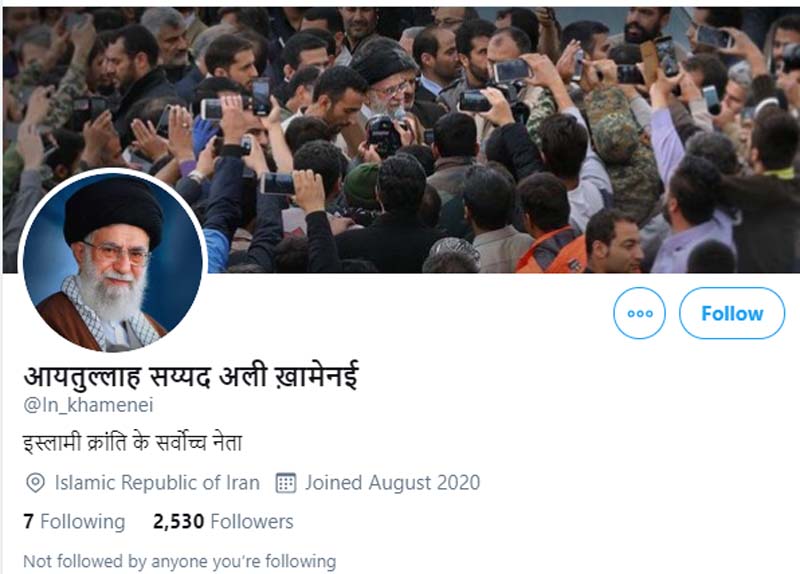 The account is currently followed by 2530 followers.
He is not following any Indian leaders so far.
Meanwhile, the leader has opened accounts in different languages including Persian, Arabic and Urdu.