Maldives resort employees on warpath with Election Commission over attempt to deny them voting rights
Male, July 23 (IBNS): Thousands of resort workers in Maldives have launched an agitation and threatened to strike work for their voting rights after the island nation's Election Commission (EC) decided to have ballot boxes in only seven resorts as against 40 in the 2013 polling.
When the Election Commission announced that only seven resorts will have ballot boxes, the over 20,000 people employed in some 100-odd resorts of Maldives rose in protest as the decision would deny them an opportunity to vote.
The resort employees union said the move by the EC seemed to be at the behest of the ruling regime now as the island nation witnessed a state of emergency declared in February this year, by President Abdulla Yameen, triggering a crisis and suspension of civil rights.
There are more than 100 resorts in Maldives, a magnet for tourists owing to its white sands and turquoise water, with each island operating as one resort, meaning that one hotel occupies the whole island.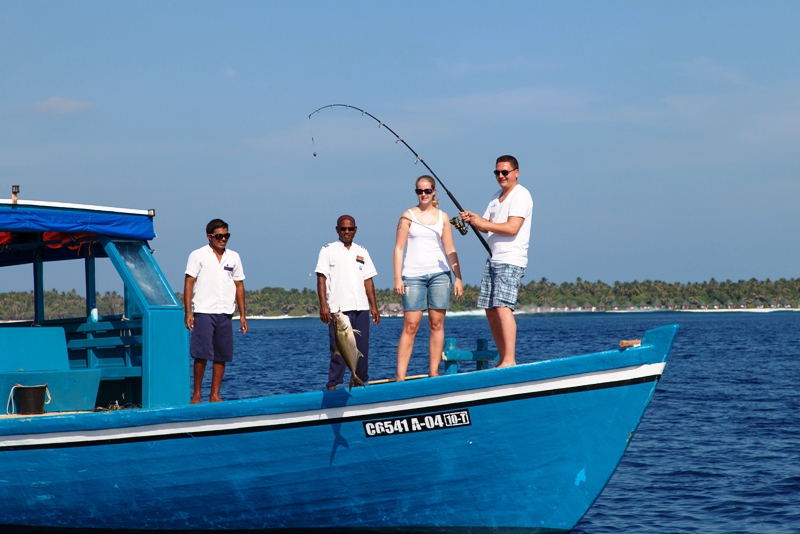 Foreigners enjoying a fishing trip in Maldives
While a former attorney general, Husnu Al Suood, has threatened to sue the EC over the few ballot centres to disenfranchise a large number of voters, the Tourism Employees Association of Maldives (TEAM) said they can even go on a strike to fight for their right to vote.
"We were utterly shocked when the announcement was made. We sought an appointment with the Election Commission and could finally meet some bureau staff as the Election Commissioner did not meet himself. We will fight for our voting rights till the end," Mauroof Zakir, General Secretary of TEAM, told JEN.
Husnu Al Suood told a Maldivian media that the EC has to follow the practices adopted by the commission in previous presidential elections- wich is that any resort that registers more than 100 voters will have a polling station.
The EC this time said only seven resorts will have ballot boxes if over 250 people register to vote in each.0
I do not really know why the EC decided to have ballot boxes in only seven resorts but the fact is that they have decided it. We can assume that it was influenced by the fact that in last election a large number of the resort employees had voted for Maldivian Democratic Party (MDP) leader and former president Mohamed Nasheed.

- Mauroof Zakir
"But whoever the employees vote, the EC should be fair to all. The current election commissioner was once in the ruling party after all," he said.
"We are seeking a dialogue first to end this situation and then we will resort to strike if our voting rights are denied. We can move to international organisations too, " he said.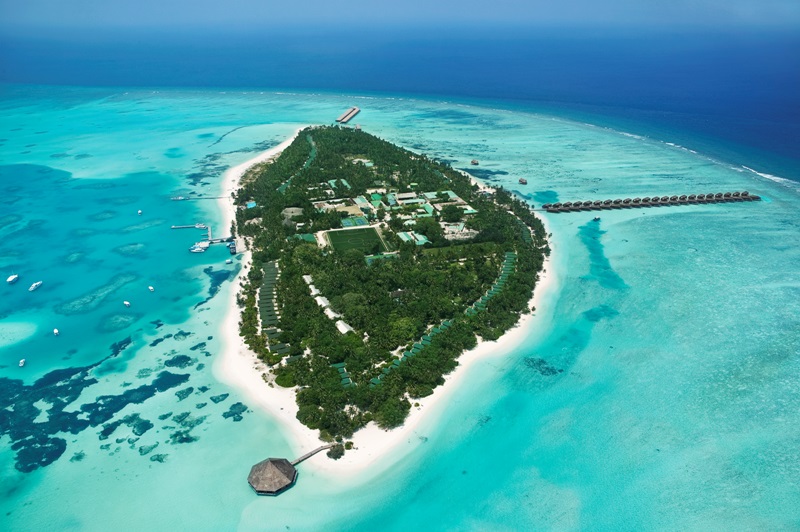 An aerial view of a Maldivian resort
According to reports, the last presidential election in 2013 had ballot boxes in 40 different resorts.
Amid strife in the archipelago, present President Abdulla Yameen Abdul Gayoom representing Progressive Party of Maldives (PPM) is seeking re-election.
Former president Mohamed Nasheed, who is in exile now, also wanted to contest the Sept 23 polls, but his nomination was rejected by the EC as terrorism charges were slapped on him by the present regime.
Filing of nominations opened on July 15 and would end on July 27 while listing the final candidates will be on Aug 9.
Maldives this year plunged into a political crisis when President Abdulla Yameen on Feb 5 declared a 15-day State of Emergency in the country and even got two Supreme Court judges arrested while cracking down on the opposition leaders with arrests and suspension of all civil rights.
The Emergency was declared after the Supreme Court had directed release of nine imprisoned opposition political leaders.
The government of President Yameen refused to implement the Supreme Court ruling and instead clamped the 15-day state emergency and cracked down on the apex court itself, even as protests rocked capital Male.

Image: Twitter/TEAM JERRY
Maldives resort employees on warpath with Election Commission over attempt to deny them voting rights
India Blooms News Service
Post your comment: