Would-be suicide bomber shot dead at Brussels train station
Brussels, Jun 21 (IBNS): A suspected suicide bomber was shot dead by Belgian police following a small explosion which rocked the city's train station, reports said.
However, police have said that there was no casualty after from that of the suspect.
The Belgian authorities are treating the incident as a 'terrorist attack'.
Meanwhile, a witness was quoted by AFP news agency as saying that the suspect chanted 'Allahu Akbar' before blowing up a wheeled suitcase.
The witness added that though it wasn't a big explosion, the impact was great.
The incident has forced authorities to cordon off the area as restaurants and shops were ordered to down their shutters.
In a similar attack in Mach 2016, at least 32 people were killed in separate explosions in Brussels.
The attack was later claimed by the IS.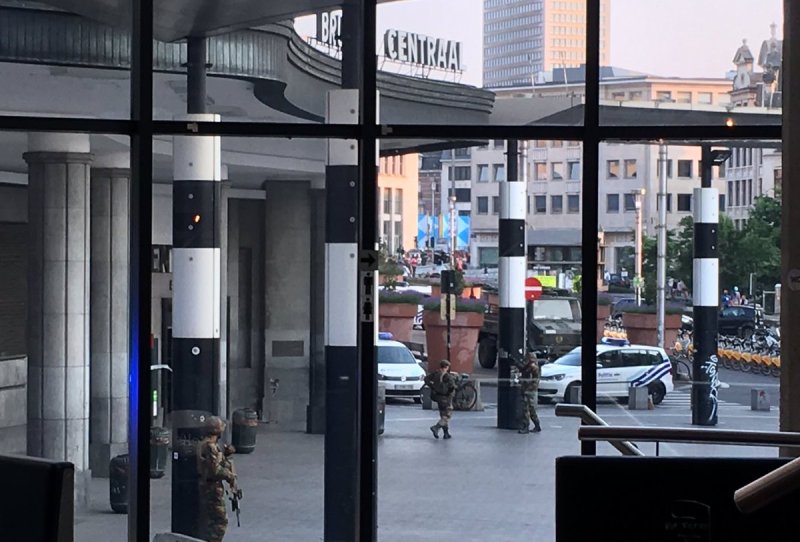 Several European countries have witness sporadic attacks this year, most of which has been claimed by the IS.
The latest twin attacks in the UK have claimed at least 29 lives.
The IS in a statement released through their mouthpiece Amaq has also warned the French government of further attacks if the latter does not stop their anti terrorism drive.
Images from Twitter