Image credit: Uttarakhand Tourism website
Uttarakhand's Chardham Yatra to begin in May this year
India's popular pilgrim centres Yamunotri, Gangotri, Kedarnath and Badrinath of Uttarakhand, which had closed during winter, are set to open on various dates in May this summer, according to the state tourism website.
The temples in Yamunotri and Gangotri will open on May 7, Kedarnath Temple will open on May 9 and Badrinath Temple will open on May 10.
Usually, the idols, which are taken down to temples in the lower altitudes at the onset of winter, are brought back to the main temples in grand processions.
Uttarakhand Tourism Board conducts package tours during the pilgrimage season (usually between May and October) for the benefit of tourists.
In order to visit Chardham or any one dham, one has to first reach Haridwar or Rishikesh.
Jolly Grant Airport, Dehradun is just 17 km away from Rishikesh. This airport is well connected with all the major cities in India.
Train connectivity to Haridwar and Rishikesh is also available from different parts of India.
Buses from Delhi, Dehra Dun, etc. also have direct connectivity to Haridwar and Rishikesh.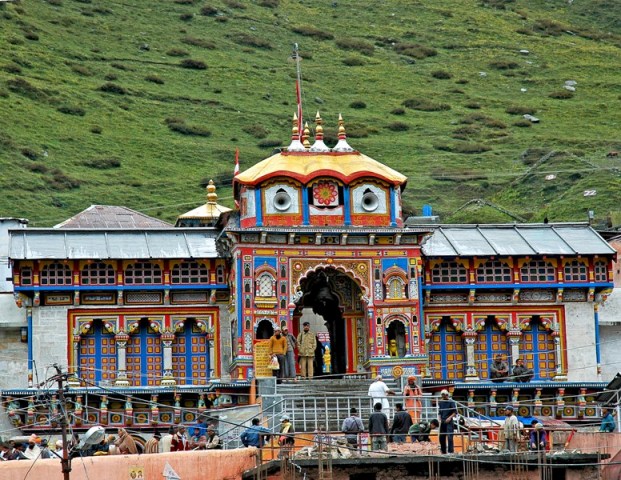 From Rishikesh or Haridwar one can start the Yatra.
However, visitors must remember that they have to undergo mandatory biometric registration for Chardham yatra.
Registration can be done online or on your arrival at Haridwar, Rishikesh, Augustmuni, Guptkashi and Soneparyag.

In Haridwar, registration can also be done at GMVN Ltd's Hotel Rahi Motel.
Tourist may book chardham tour online at www.gmvnl.in.

Image credit: Uttarakhand Tourism website