Reception of India-Japan Tourism Council meeting celebrates success
New Delhi: The reception of the third meeting of the India-Japan Tourism Council was held at Taj Mahal Hotel in New Delhi recently. The reception celebrated the successful completion of the 3rd India-Japan Tourism Council Meeting.
The opening ceremony was kicked off with a lamp lighting ceremony and was followed by a welcome greeting by Tabata Hiroshi, Commissioner
from Japan Tourism Agency (JTA). This was followed by a speech by Tagawa Hiromi, Chairman of the Japan Association of Travel Agents (JATA) and closing remarks by Seino Satoshi, President, Japan National Tourism Organization (JNTO). This was followed by a celebratory Sake ceremony of Cheers in Japanese traditional style in which the senior tourism officials from India joined their counterparts.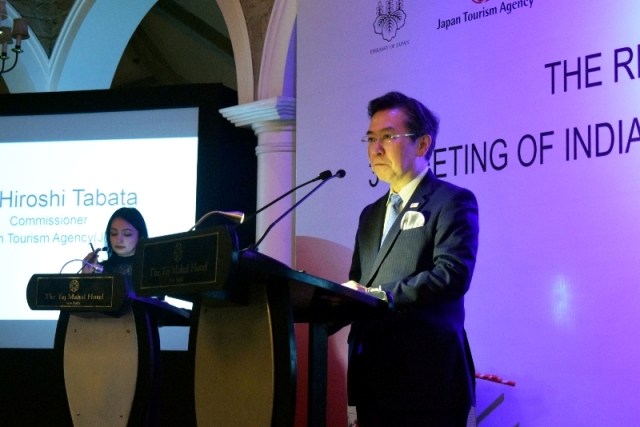 They were: Yogendra Tripathi, Secretary, (IAS, Karnataka 1985), Suman Billa, Joint Secretary (IAS), Mahendra Vakharia, President - OTOAI (Outbound
Tour Operators Association of India) and Pronab Sarkar, President, IATO.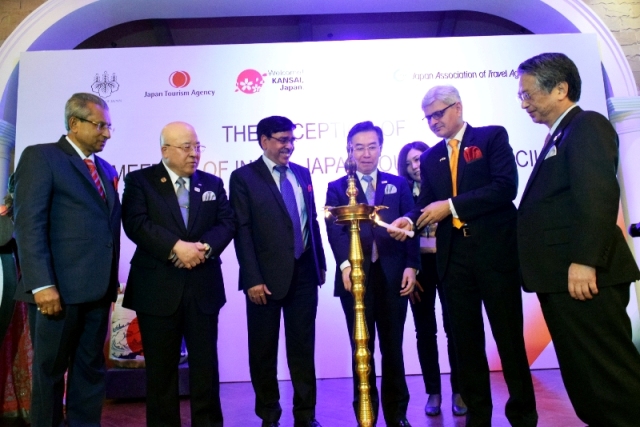 The reception was attended by several senior officials from Indian and Japanese tourism industry and members of the media fraternity.
Reception of India-Japan Tourism Council meeting celebrates success
India Blooms News Service
Post your comment: