Bumper year for whisky tourism toasted at Ryder Cup
Edinburgh, Sept 26 (Not in Town/IBNS) The growing importance of two of Scotland's biggest global icons whisky and golf to the country's tourism industry has been highlighted at The 2014 Ryder Cup.
Diageo, the world's leading premium drinks business, has reported a record year for its 12 distillery visitor centres, with 326,372 people flocking to the attractions between June 2013 and June 2014 – a 14 per cent increase on the previous 12-month period.
Since 2008, when there were 176,471 visits, the numbers have increased by 85 per cent.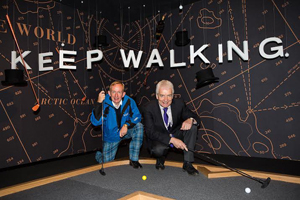 Mike Cantlay, Chairman of VisitScotland, was at Diageo's Johnnie Walker Experience at Gleneagles on Sept 24 to toast the growing popularity of whisky tourism and its strong ties with golf.

He said: "As Scotland's national drink, whisky is one of our most iconic offerings, as well as one of our most valuable exports. Like golf, its appeal draws visitors from across the world, as these impressive figures from Diageo's visitor centres clearly demonstrate. The 2014 Ryder Cup is one of the biggest sporting events ever held in Scotland, and is therefore the perfect stage to raise a glass to the growing popularity of whisky tourism.

"Next year is the Year of Food and Drink, a celebration of Scotland's natural larder and the role it plays in shaping our economic success. I look forward to seeing even more Scots and visitors to Scotland experiencing our country's exciting and diverse culinary experiences, further enhancing Scotland's reputation as a Land of Food and Drink."
Peter Lederer, Director of Diageo in Scotland and Chairman of Gleneagles Hotel, said the growing popularity of Scotch whisky combined with the high quality of visitor experience offered at the distilleries were the key factors in their increasing success.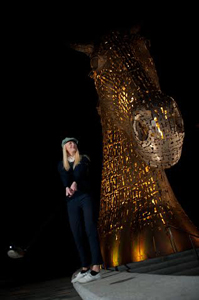 He said: "Of all the great gifts that Scotland has given to the world, whisky and golf are two of the greatest.
"It's fantastic that we've seen another year of fantastic growth in the number of visitors our distilleries are attracting and with the Ryder Cup we can see that golf is having the same effect.
"The impact of whisky and golf tourism on the economy of Scotland is fantastic, with many of our visitors spending time and money in the communities around our distilleries and golf courses across Scotland.
"Scotch whisky is experiencing remarkable success around the world, with people in over 180 countries enjoying the leading brands we produce here in Scotland. That growth is still strong in countries in Asia and Latin America and we are now starting to see a knock-on growth in the tourism we are seeing from these markets.
"People in countries like China and Brazil are attracted to Scotch because of its reputation for provenance, heritage and authenticity. Scotch is the best advert possible for Scotland and customers who enjoy our whisky brands are increasingly attracted to visit the home of Scotch.
"I believe that Ryder Cup is generating a similar tourism impact and legacy for Scotland."