Hotel Arts Barcelona: Refurbished Penthouses beckon new age travellers
The best thing about Hotel Arts Barcelona, which is a major contributor to the revival of the Barcelona waterfront during the 1992 Summer Olympics, is its super luxuriousness tempered by a layer of uncluttered simplicity in its interior designing.
This hotel- all of 44 stories of steel and blue glass exposed beam- is one of the crowning glories of the Mediterranean waterfront of the Catalan capital offering not just the comfort and luxury of its accommodation but also a breathtaking view of both the sea and the city.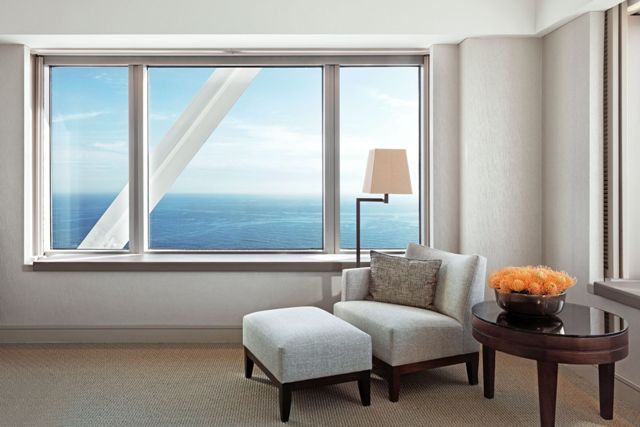 And beginning in Q2 of 201, guests, especially new generation of travellers, are greeted to the five star hotel's newly minted, diverse accommodation offerings, The Penthouses at Hotel Arts Barcelona.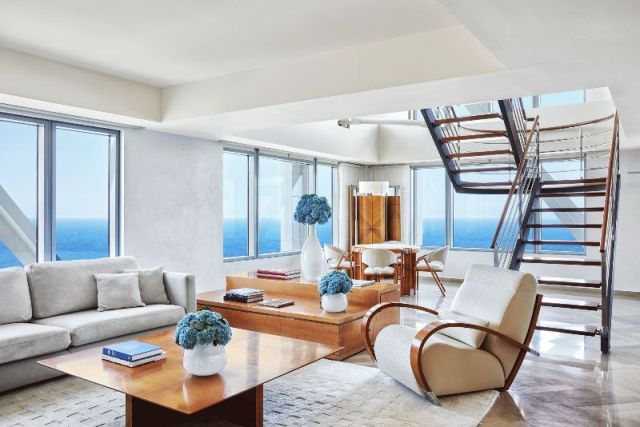 Formerly serviced apartments, the "Penthouses" in Arts Barcelona provide a fresh concept, well-suited to a new generation of guests who believe in the concept of short stays in foreign cities, as opposed to lengthy residencies.
This new trend was predicted by Europe's largest online travel company heading into 2017. Hotel Arts, the first in Ritz Carlton's luxury European portfolio, says through constant innovation and foresight, it was already preparing to meet guests' demand for ultimate exclusivity on abbreviated visits.
Considered the premier host to business travelers, Hotel Arts Barcelona was recently awarded best meetings hotel in Europe, among other accolades. While a single business traveller might appreciate a one-bedroom penthouse while in the city for a meeting, the two or three bedroom would be well suited to that same business traveller and their family.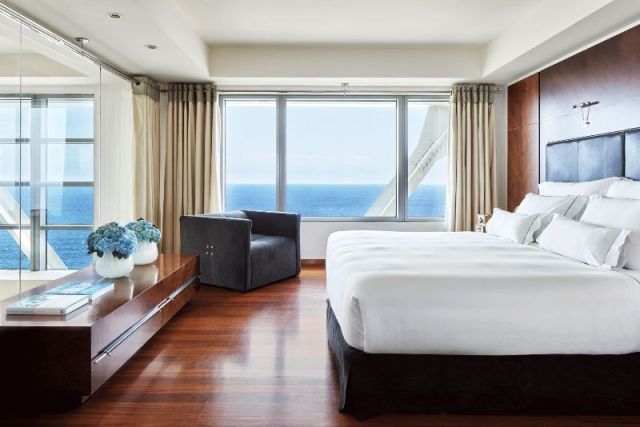 There are 24 traditional one, two and three-bedroom duplex penthouses.
Additionally, there are four specialized penthouses: Arts, Barcelona, Royal and Presidential. The variety of Penthouses will cater to a diverse set of incoming guests.
"Alternately, a named penthouse is ideal for leisure travellers looking to splurge on a heightened whirlwind experience, from newlyweds, to celebrities, diplomats and more. Private outdoor terraces, gyms within the penthouse, personal trainers and chefs on call, and more services, make these Penthouses the ultimate extravagance," says a hotel official introducing us to the lavish accommodation.
Our two-day stay in one of these stunning duplex penthouses would remain etched in memory. The penthouse never makes you feel you are living in a hotel. You feel you almost own an apartment on a top floor of a Barcelona tower, working, relaxing, reading, watching a movie or just enjoying the panoramic views of the sea and the city at various times of the day.
The penthouses receive the natural light during the day and that makes it even more attractive. You do not feel claustrophobic above all.
If you are staying in the penthouse, you are also having an all time free access to the Club Lounge, which is an exclusive area with snacks and light refreshments throughout the daytime and evening.
Located on the upper floors of the hotel, the Club at Arts Barcelona is a reserved area designed to offer privacy and personalized service. Club services include a Club Concierge team with multi-lingual staff, separate reception and private access to the Club Lounge. The Club offers the intimacy and personalized service of a boutique hotel within a luxury five-star environment.

The Penthouses represent the purest philosophy of service and innovation. Unique to these accommodations are the exclusive location on the top ten floors of the hotel and the attention of a team of international, multilingual Butlers who provide personalized service.
Locally born, internationally recognized artist Jaime Tresserra has refinished furniture from an exclusive collection, the results of which are now featured in all Penthouses.
Additional enhancements to amenities include: interactive smart televisions with Netflix access, new Bvlgari bath amenities, top-of the line fridges and more. All Penthouses include a spacious living room, dining area, kitchen, large marble bathroom, the latest technological advances and amenities.
Guests of the Penthouses will additionally benefit from a new partnership with La Roca Village. The massive shopping complex will provide visitors with the ultimate perspective on the high-end shopping lifestyle in Barcelona. The new "Luxury Shopping Experience" through Hotel Arts Barcelona will offer guests private transfer and premium access to shop over 100 internationally recognized brands.
Penthouse guests will also be offered complimentary use of La Roca Village Lounge with beverages inclusive, Hands Free Service, a VIP Card and an Arab speaking concierge service, all subject to advance request and availability.
The hotel has a great lobby and the arrangement of flowers makes it very special. It has a beautiful garden which is high above the ground.
To conclude your Barcelona stay can be very special if you are in Hotel Arts Barcelona which not only boasts stunning panoramic views from its unique location on the waterfront, in the heart of the city's bustling Villa Olímpica neighborhood, but also adds to the natural beauty by its own design and interior.
Designed by renowned architect Bruce Graham, also showcases an impressive 20th century collection of works by contemporary Catalan and Spanish artists. Hotel Arts is one of the premier culinary destinations too in Barcelona with 2 Michelin-starred Enoteca helmed by the illustrious, 5 Michelin-starred chef Paco Perez and Arola restaurant with a creative menu of reinvented tapas by Spanish celebrity chef Sergi Arola.
Guests seeking a serene escape may enjoy signature treatments by renowned Spanish skin-care brand Natura Bisse overlooking the Mediterranean Sea at 43 The Spa.