Scotland event to commemorate 700th anniversary of famous battle sells out
Bannockburn, Scotland, July 1 (Not in Town/IBNS) The site of one of the most significant battles in Scottish history came to life this weekend as tens of thousands of people from the UK and overseas descended on Bannockburn in Stirling to experience one of the biggest battle performances of it's kind alongside music, talks, ancestry food and drink at Bannockburn Live.
The much-anticipated event sold out over both days on 28-29 June as 20,000 people flocked to the site. Highlights of the weekend included popular headline performances from Dougie Maclean, Julie Fowlis, Treacherous Orchestra and King Creosote.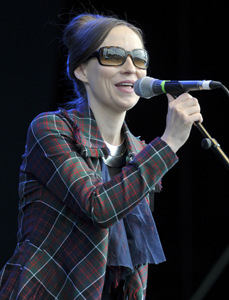 The pinnacle of the weekend was the medieval battle which was performed by the team at Clanranald – known for their work in movies like Gladiator and Robin Hood – who stunned audiences with their battle performances, showcasing the original two day clash between the Scottish and English armies in just 45 minutes.

Around 10 per cent of the audience came from overseas and around 40 clans groups attended the event, which also included storytelling, children's activities and quality local food and produce.

Mike Cantlay, Chairman of VisitScotland/EventScotland said: "Bannockburn Live has been an incredible success. The music, the food, the performers, the epic battle and of course the visitors who came in their droves to soak up the sight and sounds resulted in an event that will be remembered for years to come.

"Alongside Pipefest and Armed Forces Day, Stirling's Big Weekend was an unprecedented triumph, bringing a significant economic boost to Stirling and Scotland and we'd like to thank everyone who took the time to visit and perform from the UK and overseas.

We are only half way through the 2014 Year of Homecoming Scotland, and what a way to celebrate this was! Of course there is still a lot more to come throughout the next 6 months with the Forth Bridges Festival, Highland Homecoming, Commonwealth Games, Ryder Cup and more. It is a hugely exciting time for Scotland and we are thrilled to be part of it all"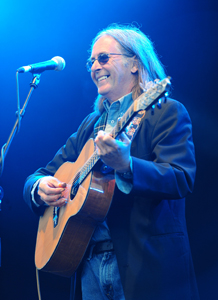 Pete Irvine, Managing Director, Unique Events said: "We set out to have a feast of food, music and history and to create a unique festival that celebrated culture and heritage in a contemporary way. Not only do we feel we've done that, from the reactions of the visitors around us, we know people appreciate and understand what we set out to do.

"There was those who thought we may not reach our ticket sales targets, but we are delighted to have sold out both days. Bannockburn Live had a great atmosphere and all the artists and performers have absolutely loved it."

Bannockburn Live is one of over 900 events in the Homecoming Scotland 2014 programme, which include the Forth Bridges Festival, Whisky Month, John Muir Festival, Ryder Cup Concert, World Sheepdog Trials and the MTV Europe Music Awards.
Image credit: Ian Rutherford.